TRENDING COURSES
Your chance to be a trending expert in IT industries and make a successful career after completion of our courses.
BOOKS & LIBRARY
Masterstudy is one of the world's busiest public library systems, with over 10 million books, movies and other items to borrow.
CERTIFIED TEACHERS
Get professional education and reliable consultation by our team of certified teachers and instructors.
CERTIFICATION
Upon successful completion receive a certificate showing your achievement for completing one of our rigorous classes.
CENTER ACHIEVEMENTS
Here you can review some statistics about our Education Center
RECENT POSTS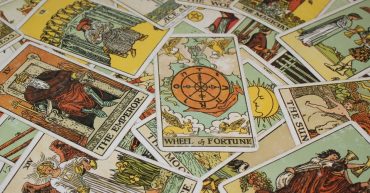 Divination, Prophecy, and Psychic Awareness
Since ancient times, humans have been drawn to the mystical and the unknown. Divination and prophecy has been integral to various cultures across history. It is often intertwined with psychic awareness and serves as a conduit for unlocking latent psychic abilities and gaining deeper insights into the universe's hidden truths. From ancient oracles to modern tarot readings, divination reflects humanity's quest to connect with the spiritual realm and harness its power for personal growth and understanding.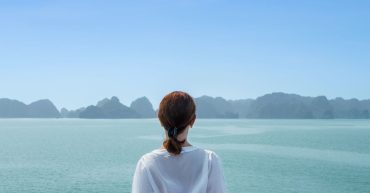 Karma of People and Place
Spirituality and metaphysics introduce us to a tapestry of concepts that delve into the interconnectedness and deeper dimensions of human relationships and existence. These concepts are twin flames, soul mates, soul groups, past lives, and karma. Each one offers a unique perspective on the nature of our connections and experiences, shaping our understanding of the intricate threads that bind us across time and space.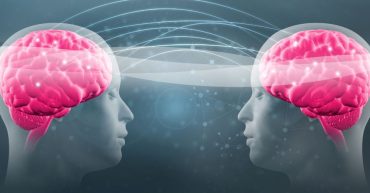 Telepathy and Psychic Awareness
It transmits vicarious information from one person's mind to another without using common sensory channels or physical interaction. It can occur at any distance and point in time and space. A direct transference of thought between a sender and a receiver is considered a form of Extra Sensory Perception, or ESP. Telepathy may be a natural human ability that some are more attuned to than others. It may be cultivated using clairvoyant tools and meditation.
STAY TUNED

WITH US

Subscribe now and receive weekly newsletter with educational materials, new courses, interesting posts, popular books and much more!
GET THE COACHING TRAINING
BY
ADAM JONES FOR FREE
It's limited seating! Hurry up
I Looked Inside and Found My Answers
Kanika T. from New Town, Australia
It's hard to explain what this program offers, because the answers are going to be different for everyone. Let's say this though, this course taught me how to look inside to find my own answers. The more I could believe in my psychic abilities, the more they opened up and the more powerful I became.
I took steps because of this program that I wouldn't have imagined otherwise; e.g. I quit a long time relationship that I knew I was stuck in, I found a job that allowed me the flexibility to continue the learnings here at The Psychic School during Covid times, and I started tapping into what I really wanted, not what others wanted of me. Every little step felt like a miracle, as I developed faith more, miracles happened more.
Let's give an example of miracles. I signed up for the program because I knew I really wanted to do this, but I wasn't sure how I'd have the time to do the classes or readings or healing clinics. I mocked-up each class, mocked-up attending readings, mocked-up attending healing clinics. Here I am, a year and a half later, still at The Psychic School, having graduated from the Clairvoyant Training Program. Mockups obviously worked. I even mocked-up a job that allows me the time to continue.
What the program really does in my opinion is show you how powerful you truly are.
The Clairvoyant Program is Amazing
Olivier A. from Hollywood, Florida, United States
I just graduated and it feels like I can never go back to how life was before. Every unexplainable hunch, situation or problem I couldn't put into words before, I can make tangible, grasp, or unpack for myself to know. I now have this incredibly accessible, trustworthy relationship with this, and the greatest thing is, how that translates directly to myself. This becomes very powerful.
Even if I always had a 6th sense, this course really allowed me to flex and widen my empowerment with it in EVERYTHING I do, and in every corner of my life. This was truly a wonderful course. It personally comes through as an asset, and honestly, I couldn't imagine NOT having gone through it. Even with the course being over, the learning becomes foundational and continues. It gave me a great foundation to live, learn and play with life, especially with my general understanding, psychicness and how it all comes together. A really good way to skyrocket knowing thyself, and caring for thyself.
The Clairvoyant Training Program was amazing. Almost beyond words. It was like allowing myself to work out a completely new muscle, and realm of possibility. Very exciting program to graduate from.
The Teachers Program is a Boatload of Fun
Tami D. From Mountain View, California, United States
The Clairvoyant Teachers Program helps me heal and have compassionate seniority in all aspects of my life. I've been in the teachers program for over a year and training in The Psychic School for over two years.
The teachers program has helped me heal my business, and my business partner relationship, who happens to be my former life partner. We had a pretty messy break up and it seemed impossible to heal this space. However, by learning how to healing myself with The Psychic School visualization style meditation, my life has improved greatly. By knowing how to hold space and heal my tricky business, I am now experiencing a healthy business and business partner relationship. Both partner and I are grateful and my friends are like, "how in the world did you do that"?
And bonus, this program has helped me become a better mom, friend, teacher for The Psychic School, and my recovery and sobriety teaching work. This program takes time and dedication to self and it's totally worth it! It has changed my life by allowing me to be stronger physically, mentally, and spiritually. I actually like myself now and I'm no longer afraid to talk in public. It's pretty cool and amazing!
Plus this practice is a boatload of fun!
Confidence in My Goals and Abilities
Pam L. from Roswell, New Mexico, United States
I signed up for the Clairvoyant Training Program, not quite sure what I was looking for. I didn't feel a burning need to develop my psychic abilities, in fact, how odd that even sounded to me. All I knew for sure was that after learning the psychic tools presented in the Clairvoyant Meditation 101 and 102 Classes was that I felt better; more relaxed, more in control of my time and my boundaries, more confident about my goals and abilities.
A friend recommended the Clairvoyant Training Program to me: why not try it and see? In the program, I have increased the number of psychic tools in my toolbox and expanded that sense of well-being.
I have a strong connection with other students in the school, who share my goals for self development. The teachers in the school are accessible and open. I have a steady sense of progress, in that my feeling of confidence in my intuitive sense continues to grow.
I am at the midpoint in my program and I can't wait for class each week!
Tools So Simple, Yet So Powerful and Healing
Libby R. from Tulsa, Oklahoma, United States
I found The Psychic School after my very first reading a few months ago. I immediately knew it was the place for me. Psychic abilities I've always known were there, but never knew how to explain, let alone tap in to. I decided to try Clairvoyant Meditation 101 in the hopes I could start getting answers for myself and boy did I. The concepts taught in class are so simple yet so powerful and healing. Ideas I've always been fascinated by stopped being just ideas and became reality.
As clarity came, so did the miracles. I moved on to Clairvoyant Meditation 102 and the miracles continued. Small, large, funny, surprising – all shapes and sizes. After completing the foundational 101 and 102 classes I signed up for the Clairvoyant Training Program and cannot wait to continue to develop my psychic tools and continue the healing!
Trainings Critical to My Spiritual Growth
Emily M. from Chicago, Illinois, United States
Clairvoyant Meditation 101 and 102, and the Clairvoyant Training Program have been critical in my own growth as a spiritual person. By this, I mean that the psychic tools I have gained from these classes benefit me every day in building a life that I love. I no longer hold on to other people's energy or problems, and I have released the expectations of my family and friends to be able to see clearly what is best for me and my highest self.
The time commitment for the courses can feel overwhelming, but I would not have grown as much if I didn't put that time into the training. I'm grateful I did.
I am about to start a private practice and the only way that is possible is due to me taking these courses. I wouldn't have the insight or confidence that I have now without these programs.
Most Amazing Experience Ever
Laura S. from Los Angeles, United States
I am so very thrilled with The Clairvoyant Program and The Psychic School! If you are looking for peace in your life, this is the school for you. You will discover your true self and make the changes in your life to live in comfort and peace.
I am so grateful for this course, it has taught me that I have the power to create miracles. The space is a safe zone to explore your true psychic self. You will be able to "SEE" and "HEAR" what the Supreme Being has to tell you. It is the most amazing experience I have ever had! I can see what God wants me to see! I saved my life with this School! The truth is out there and this course will teach you how to find it and see it. It rocks!
Empowered, Inspired, and Grateful
Eva P. from Los Angeles, California, United States
Being a student at The Psychic School is changing my life for the better one class at a time.
I consider the psychic tools I am learning both invaluable and vital and I cannot imagine how I've ever lived without them. I feel empowered, inspired, and grateful to be part of such a great community.
Because the classes are online, I can travel and attend from wherever I am and my classes are a cool mix of people from around the planet.
Simple Yet Incredibly Effective
Alexandria M. from Oceanside, California, United States
The Clairvoyant Training Program has empowered me to improve all of my relationships, increase my wealth, deepen my inner understanding, and establish strong energetic boundaries in the world.
The Psychic tools taught are simple yet incredibly effective. The weekly readings keep me accountable and in great psychic shape.
I highly recommend this program!
Grateful for the Growth and Healing
Angela G. from Ibiza, Spain
The foundational clairvoyant courses and the Clairvoyant Training Program are the best gift I could have ever given myself!
It's working quite amazingly and far beyond anything I would have imagined. The psychic tools have become an integral part of my daily life.
I am grateful for all the spiritual growth and healing this has brought me. I truly enjoy the inner peace this training brings when I successfully release old beliefs and fears!
The Program has Been a Great Adventure
Patty B. from Fairbanks, Alaska, United States
The Clairvoyant Teachers Program has been a great adventure for me. I expanded my use and understanding of the psychic tools in a validating, fun, playful environment with fellow students.
The clairvoyant teachers are amusing, dedicated, and absolutely insistent we turn our eyes inward to receive our answers, validation, and clarity.
The Psychic School is like joining a large happy family.
An Intriguing Never-ending Adventure
Sonal M. from Mountain View, California, United States
It's been an intriguing never-ending adventure ever since I signed up for the Clairvoyant Training Program. The global community of like-minded souls, the exposure to various psychic tools and the practice readings have provided me with so much more knowledge, structure, freedom and support than I ever thought possible.
I never realized that expanding my own intuition, clearing limiting beliefs and trusting in the universe could be this much fun.