Partnership Affiliate Program
Partner with The Psychic School
THE PSYCHIC SCHOOL PARTNERSHIP AFFILIATE PROGRAM allows approved members to create affiliate links to www.psychicschool.com, offer discount affiliate coupon codes, and earn commissions on each resulting sale. Just one referral can lead to long-term monthly income for years to come.
For all transactions resulting from affiliate clicks and coupon codes, The Psychic School handles client enrollment, course trainings, and customer service; you simply send us the purchasing traffic.
The Psychic School is always working to broaden our brand story and reach new customers. We understand the power of referral marketing and are always looking to partner with top tier affiliates. With our unique business model, our partners can reinforce their websites and brands by linking to our uniquely diverse content of clairvoyant classes and psychic services presented on www.psychicschool.com, and at the same time, earn commissions on any sales resulting from your affiliate links and coupon codes.
Scroll down to learn more, click here to apply, and if you have further questions, please email us at partner@psychicschool.com.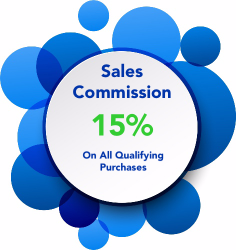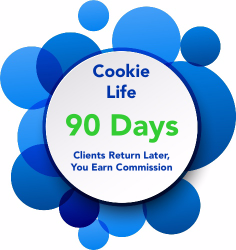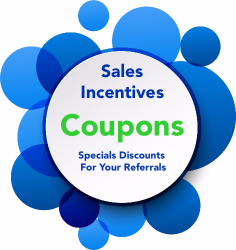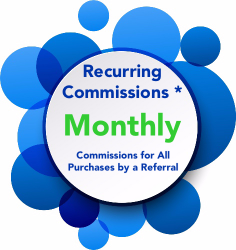 Partnership Websites
•  Publishers, Bloggers, Vloggers
•  Psychic & Spiritual Sites
•  Meditation & Wellness Sites
•  School & Training Sites
•  Product Review Sites
•  Social Media Sites
•  Many More Applicants Qualify
Partnership Features
•  15% Commission on Each Sale
•  A Cookie Life of 90 Days
•  Coupon Code Incentives
•  Premium Affiliate Upgrades *
•  Recurring Monthly Commission *
•  Affiliate Dashboard & Stats
•  Monthly Payments via PayPal
Partnership Benefits
•  Customer Support for Partners
•  Product Training & Education
•  Advertising Tools & Materials
•  Superior Commission Earnings
•  Competitive Prices Insuring Conversions
•  Payouts Beating Industrial Standards
•  Repeat Commissions Per Referral *
* Premium Affiliate Features & Benefits
Partnership Affiliate Program Overview

APPLY NOW AND BECOME A PARTNER – Joining is easy! Click Here to Apply for Free. Once you submit your application and we have approved you into the program, you will receive our Referral Agreement for you to review and return. Once we receive your referral agreement, your registration is complete and you will be able to access your affiliate dashboard, start creating affiliate links, and offer discount coupons to your clients.
ACCESS OUR PARTNER RESOURCE CENTER – Applicants who have been approved into the program will receive a welcome kit and access to our Partner Resource Center. There you will find tutorial articles detailing everything you need to know about the partnership program. The Psychic School wants our partners to be successful in our affiliate program. With that goal in mind, we are here to offer our support and guidance every step of the way. From the Partner Resource Center, you can get all the help you need to become a profitable Psychic School Partner.
YOUR AFFILIATE DASHBOARD – Easily access your performance data in your Affiliate Dashboard when logged in to your account. View statistics for referrals, visits, and payouts. You can create affiliate links leading to any page on our website. You will also find affiliate coupon codes promoting select Psychic School services; exclusive discounts for your clients which create added incentives for them to make a purchase through your referral. You can use your links and coupon codes on your websites, articles, vlogs, emails, and more.
BECOME A PREMIUM AFFILIATE – Premium Affiliates earn commissions on ALL PURCHASES their referrals make. Benefiting from significantly higher commission earnings, premium affiliate levels are gained and maintained when a partner successfully enrolls Ten (10) Clairvoyant Meditation 101 Class Students annually. We want our affiliates to be financially successful in their marketing efforts. By focusing on the promotion of our Clairvoyant Meditation 101 Class, affiliates will earn the most buck for their bang.
GET PAID MONTHLY – For each successful sale your referrals make in a single month, commission  payments are sent straight to your PayPal account on the 5th of the following month. While most affiliate programs from other psychic companies will only pay you a one time commission fee, our partners earn commissions every time their referrals make purchases within 90 days of clicking an affiliate link and every time a coupon codes is used. Premium Affiliates enjoy even higher revenue, earning recurring commissions on ALL ADDITIONAL PURCHASES & MONTHLY TUITION paid by their referrals, regardless of cookie life or coupon usage.
Welcome to The Psychic School Affiliate Partnership Program
Track The Action
•  See your dashboard activity
•  Track your clicks and leads
•  View your sales and earnings
Get Paid
•  Earn 15% on every sale
•  Earn recurring commissions
•  Get paid every month
The Psychic School Partnership Affiliate Program offers a 15% commission on every successful purchase made by your referrals.
There are two product categories offered at www.psychicschool.com; COURSES comprised of six-week classes, yearly programs, one-day workshops and MP3 downloads, as well as SERVICES consisting of psychic readings and angel healings. The listed price of each product and the resulting commission varies from item to item.
To get an idea of your earning potential for each product, please view the estimated commission earnings below:
Frequently Asked Questions
What is the Partnership Program?
The Partnership Program is an affiliate system that allows members to earn a 15% commission on every sale generated through an affiliate link, coupon code, and website click-through-purchase on our website.
Psychic School students and online marketers can earn monthly sales commissions simply by telling others about our awesome courses and services.
What is the Process of Becoming a Partner?
Joining is fast and easy. APPLY NOW to become a partner. Our admin will review your application and if accepted, our referral agreement will be emailed to you. Simply review and return the referral agreement and your registration is complete.
How Will I Earn as a Partner?
Our affiliate software keeps track of all sales made through your affiliate links, purchases made with your coupon codes, and click-through-purchases from your websites. For all successful sales, a commission payment will be sent directly to your PayPal account on the 5th of the following month.
How Much Money can I Earn as a Partner?
When an affiliate generates a lead to our website, we pay 15% for each successful sale that occurs. Partners will earn commissions on all purchases made within the 90 day cookie life of an affiliate link and anytime a coupon code is used. Premium affiliates will earn commissions on all purchases and tuition payments made by their referrals regardless of cookie life or coupon usage. Our Clairvoyant Meditation 101 Class can generate $45 in commissions and premium affiliates can earn up to $1800 on one referral who completes all of our foundation courses.
Do I Have to Own a Website to be a Partner?
Absolutely not! The Partnership Program is open to all students, consultants, bloggers, web designers, marketing professionals, and anybody else interested in promoting The Psychic School.
Are any Websites Banned from the Program?
Sites that are not allowed to use The Partnership Program:
•  Promo and Coupon Code Sites
•  Adult and Erotic Sites
•  Sites that Offer Any Weapons
Do I Have to Take Psychic Classes to be a Partner?
No, not at all. However, partners are welcome to join our Clairvoyant Meditation Free Open House to become familiar with our courses. Knowing about our services through your own experience makes referral marketing effortless.  Besides, our courses teach powerful tools for creativity and manifestation, skills the will support our partners in all business endeavors.
Where can I Access my Dashboard?
You can access your affiliate dashboard HERE or navigate to the sitemap found in the footer section of all webpages and clicking Partner Account.
Where Can I Access the Partner Resource Center?
Accessible only to members, the Partner Resource Center offers a mired of training articles about the Partnership Program and The Psychic School's courses and services. When logged into your partner account, you can gain access by clicking HERE, or by going to Dashboard > Resources, or by clicking BLOG from our main menu at the top of every webpage.
How will I Earn Through My Links?
When a referral clicks on one of your affiliate links, a tracking cookie is activated. If your referral makes a purchase, your account will be credited for that sale. Even if your referral does not make a purchase the same day as clicking on your link, that cookie has a 90 day life, meaning when they return to our website and make a purchase within the 90 day window, you will receive a commission on that sale. In fact, all sales made by your referrals within the 90 day period will generate commissions for each and every purchase.
How will I Earn Through My Coupons?
Your coupon codes are linked to your affiliate account. Each time a client visits our website and uses one of your coupon codes to make a purchase, your account is credited for the sale and a commission is earned. Coupon codes work independently of other program tools including affiliate links and website click-through-purchases.
How do I Become a Premium Affiliate?
Partners who successfully enroll Ten (10) Clairvoyant Meditation 101 Class students within a one year period will be upgraded to premium affiliate status. Premium affiliates earn sales commission on ALL ADDITIONAL PURCHASES & TUITION PAYMENTS made by their referrals, significantly increasing their monthly earnings. Premium affiliate statue is maintained by continuing to enroll ten Clairvoyant Meditation 101 Class students annually.
How & When Will I Get Paid?
Your commission payments are sent directly to your PayPal account on the 5th of every month for all successful sales made during the previous month.
What Parts of Your Website can I Promote?
How do I Track My Leads & Commissions?
From your dashboard you can check your sales, traffic, account balance, and see how your affiliate tools are performing 24 hours a day.