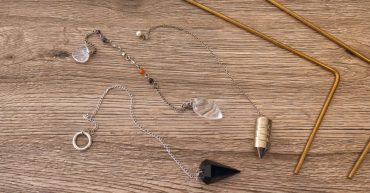 Divination Tools; Dowsing
Dowsing is a method used to detect hidden sources of water, minerals, petroleum, or energies. Spiritual dowsing is a divination tool used to detect universal energies as well as energy fields surrounding all life. It may also be used to gain insight into questions. Dowsing is conducted using either a dowsing pendulum, made of metal, stone or minerals or L-shaped or Y-shaped dowsing rods, made from wood or metal. Dowsing is fun to explore energies or detect hidden materials.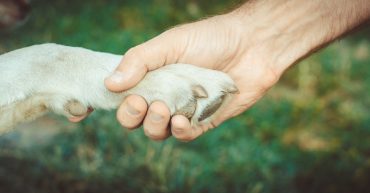 Psychics With Jobs; Pet Psychics
Pet Psychics are able to read animals to gather information and messages on their thoughts, feelings, and needs. Using abilities such as Telepathy, Clairvoyance, mediumship, and energetic healing, a pet psychic may be able to tune into an animal and interpret messages. Also called 'animal communicators' and 'animal facilitators', pet psychics are used by pet owners, zookeepers, dog and horse trainers, and wildlife reserves. By using psychic tools and meditation, it is possible for you to develop a meaningful connection with pets, strengthen relationships, and form a deeper understanding and reverence for the animal kingdom.
Tags:
Animal Communicator
,
Animal Telepathy
,
Animal Whisperer
,
Clairvoyance
,
ESP
,
Intuition
,
Meditation
,
Medium
,
Mediumship
,
Messages From Spirit
,
Pet Healer
,
Pet Psychic
,
Pet Psychic Readings
,
Pet Whisperer
,
postcognition
,
Psychic
,
Psychic Abilities
,
Psychic Development
,
Psychic Investigation
,
Psychic Medium
,
Psychic Reading
,
Psychic Tools
,
Psychics With Jobs
,
Telepathy
,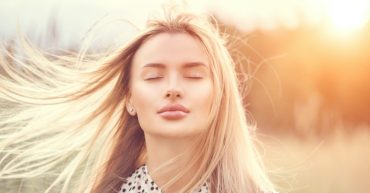 Mediums and Mediumship; A Primer
A Medium is someone who relays messages from spirit. The origins of mediumship span far in history, however, most of the modern understanding of this work is derived from the Spiritualism of the 19th century. There are many forms of mediumship that range from spirit messages to healing. It is interesting to explore the broad meaning of this term, especially in a time where Mediums are receiving wide exposure on television and other media platforms.
Tags:
Clairvoyance
,
ESP
,
Intuition
,
Meditation
,
Medium
,
Mediumship
,
Messages From Spirit
,
postcognition
,
Psychic
,
Psychic Abilities
,
Psychic Development
,
Psychic Investigation
,
Psychic Medium
,
Psychic Reading
,
Psychic Tools
,
Spirit Reading
,
Spirit Writing
,
Trance Medium
,
Trance Medium Healing
,
Trance Mediumship
,