Angel Numbers and Spirit Messages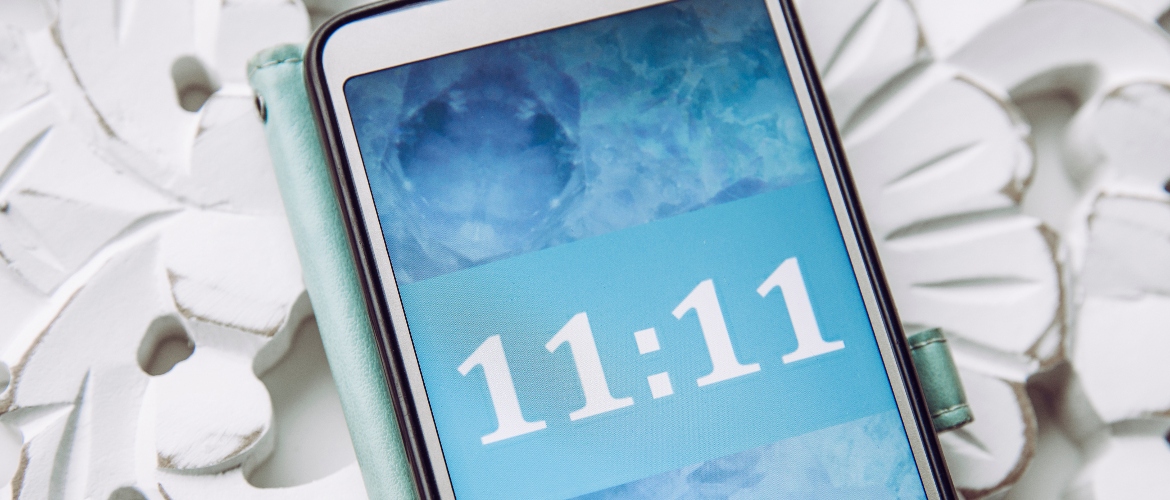 Angel Numbers and Spirit Messages
Angel numbers are believed to be numbers in particular sequences and repeating patterns that offer messages from Spirit. Often people speak of seeing repeating numbers such as 1111, 444, and 1212 (to name a few) as a confirmation or message related to events in their lives. Some claim that these numbers have offered warnings in dangerous situations that have allowed them to avoid calamity.
Mathematical Universe
The universe is a source of magic and wonder to scientists and spirituals. Scientists use mathematics to both qualify and quantify the universe. They go so far as to state the entire universe may be expressed mathematically.
The cosmologist Max Tegmark believes that everything in the universe is part of a mathematical framework. Matter is made up of particles, which have properties that cause them to be charged and move. These properties may be viewed as a mathematical formula. He also believes that space has properties including dimensionality, but can still be explained mathematically.
Science and Spirit
Is there a connection between science and spirit? There are many common points of view shared by those in the scientific and research community and so-called spiritual practitioners. One common point is with regards to the state of flow.
There is a belief among a wide cross-section of people that in the right situation, they can arrive in a flow state as if something higher has taken control and they are going with it. Writers, artists, musicians, designers, athletes, and others have all spoken of being in the flow, the zone, and The Vortex (to coin a term by Abraham Hicks)
Judson Brewer (MD, Ph.D.) has conducted research on the effects of meditation on the brain and offers an interesting description of how this state operates where the brain gets "out of its own way" and allows things to function freely. This is the state of flow.
He also uses the term "the universe prompt" where we give into something greater. He speaks of how every religious practice known speaks of this by using different stories. That it may be reduced to letting go of the smaller version of ourselves so god's grace can flow freely in us and through us.
This universe prompt is often seen in children who are able to abandon all sense of time and space and be fully present in a state of play.
Numerology
Numerology is the study of numbers and their energetic influence on our lives. Because we see and interact with numbers every day, it's easy to take them for granted. But numbers are symbols that carry energetic vibrations that impact humanity on a cosmic level. Every number's vibrations are unique and, therefore, each affects us in a different way. There are many aspects to numerology, including master numbers and other significant numbers that are said to contain messages and guidance.
Angel Numbers
Angel numbers are numerical values that are used to convey special messages and guidance from spiritual authorities to humans on earth. The Universe speaks to us all. The guardian angels and Ascended Masters watch over us on earth and try to help us navigate life, shape our reality, and change our ways for the better.
Numerical Meanings
There is no definitive view of the meaning of numbers and often it is up to the observer to derive meaning or not. There are trends in certain new-age and spiritual circles, as well as numbers that have interpretation in a practice called numerology.
It is believed by some that when you see repeat numbers, it is increasing the power of the root digit. It means that the message and possible outcomes are powerful. Whatever messages you gather from these numbers, it is sure to be notable, if not life-changing.
1111
Numerologists and new-age spiritual types believe that 1111 is linked to the time of 11:11 and is more than mere chance or coincidence, rather a form of synchronicity. Many people believe that seeing 11:11 on the clock is an auspicious sign, or indicates the presence of spirit.
Significant Numbers
Angel numbers and spirit messages are seen in a particular sequence. Some of the more popular meanings of repeating numbers are;
222 – Remain focused as you are on your path. This number is commonly seen after 111 and indicates forward or upward movement.
333 – A call to balance yourself in mind body and spirit. This may be either a sign that you are in balance or you need to find more equilibrium in your life.
444 – This sequence is considered a sign from guides and angels that they are close and ready to connect with you. It may also show up when you are on the edge of a big change.
555 – speaks of a major change coming in for you. It may also confirm your ability to manifest or remind you to be aware of how you create your reality through thoughts and emotions.
111 & 1111 – A major improvement to the ability to manifest and life is changing in new ways.
1212 – This is a symbol of unity, virtue, and love. This may have many meanings.
A Psychic Perspective
There is no authority on mathematical origins of the universe, numerical messages, or signs from spirit guides and angels. It is a wide-open field that is really up to each individual to interpret.
As with any sign or symbol, it is up to the individual to derive meaning within. It is validating to see signs on the cusp of a big idea, project decision, or change. In difficult times, seeing signs, symbols, numbers, and other cues can bring comfort and messages that reassure us and motivate us to stay the course.
Ultimately, finding your own answers within, through various practices including, but not limited to, meditation, or the practice of using psychic tools, allows one to stay firmly centered in the self and grounded no matter what the external circumstances may trigger.
If you want to explore the psychic tools, meditation, and psychic development, sign up for our Clairvoyant Meditation Free Open House to learn about course offerings. Book a student or professional psychic reading through The Psychic School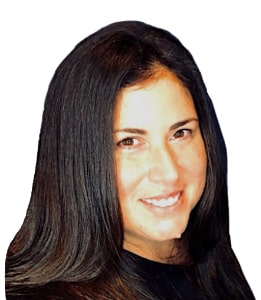 Authored by Natalie Colosimo
Natalie Colosimo is a passionate psychic reader who has studied intensively with The Psychic School for several years. Natalie exhibits an innate ability to communicate what she sees using a unique and relatable style.
Natalie refined and developed her abilities through intensive learning readings and healings through The Clairvoyant Training Program and is a graduate of The Clairvoyant Teachers Program. She currently works as a Psychic School staff member.
Natalie will be exploring a variety of blog topics related to all things psychic and hopes to rouse a sense of wonder and curiosity in the unseen world of spirit. Natalie believes that everyone can discover psychic abilities. Everyone can uncover their innate psychic awareness and be empowered to find answers and healing in their lives. She passionately guides and supports others to develop their clairvoyance and seniority.