Blocks to Psychic Awareness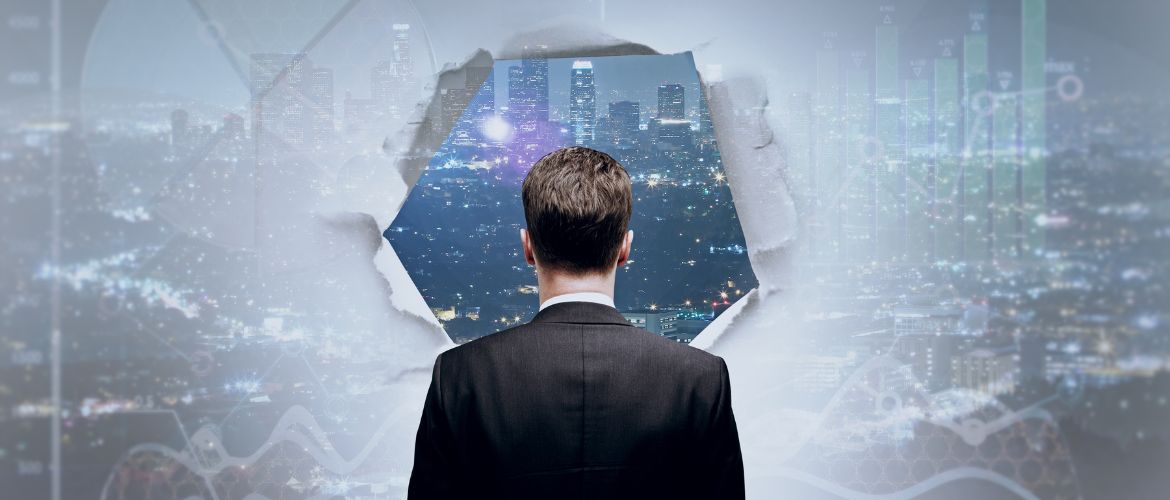 Blocks to Psychic Awareness
"Fear is the mind-killer" – Frank Herbert.
Blocks to psychic awareness come in many forms; they may include but is not limited to fear, pain, family or friends, limiting beliefs, unhealed trauma, and pressure to perform in a certain way under a particular time frame. In the psychic development journey, it is possible to experience blocks to awareness.
Regardless of how long you have been open to your abilities and whether you have a method or practice based on a particular tradition or training, it is something that everyone experiences. How you manage this and move through these periods determines how and why you heal, release, and take growth steps. Working blocks and other bumps in psychic awareness are the difference between a good and a great psychic. Removing, clearing, and moving through growth periods allow for a more precise reading or healing and ultimately serve you in your growth as a spirit.
Doubt
Doubt may emerge at any point in the development. It can create a block, especially if you need to clear your energy. An emotion may surface, or you are second-guessing what you're sensing. When you get analytical or have intense feelings or question yourself before communicating what you see, there are pictures, self-doubt, analysis paralysis, feeling like an imposter, and uncertainty. Using clairvoyant tools and meditation may manage this.
Competition
Competition comes in many forms, and it can be fierce in the world of psychic development. There can be competition with other psychics, clients or more subtle competition with oneself. Competition is only sometimes apparent and creates resistance energy. Whenever you find yourself lit up while reading, feeling like you need to be right or perfect, or comparing your abilities with another person, it is crucial to catch it and let it go.
Psychic awareness, as with any form of energy work, is more about the allowing than the doing. Relaxing and allowing energy to flow through the body enables information to flow through your senses. Although, at times, it may feel like an effort, uncovering your awareness is fun! Bringing in amusement and getting out of effort is also effective at releasing competition.
Be mindful of what messages come up when you are in the development, reading, and healing spaces. Are you being judgmental and critical? Does the voice sound like someone who was or is in your life, such as a teacher or fellow psychic? Are you constantly looking for validation from clients? Take time to ground, run your energy, tune into what is coming up, and release it. Working your tools and meditation will allow your vision to reset.
Depression and Anxiety
Depression is when we live in the past anxiety is when we live in the future; rather than sitting in what ifs and what was', keeping yourself in the present is helpful. Staying grounded when life becomes challenging and the world seems on fire is invaluable. Life is ups and downs. There is a natural rhythm. There will be times when it gets complicated. It is crucial to have a method to navigate the waves. Simply putting on a grounding cord and releasing it can significantly impact a person's energetic space. If something feels out of control and requires more, ask for help and seek professional help through your doctor or therapist.
Fear
Fear is related to the autonomic nervous system and is part of the fight/flight/freeze response. It can be paralyzing in daily life when it comes on. Fear may result from trauma, past experiences, phobias, or as a form of protection for your body to stay safe.
Fear can block psychic abilities. If you are in a state of fear, you are afraid to feel anything, so sensing through feeling may be hard to access. Anxiety may also block clairvoyance, making it hard to see images. A fear or anxiety may be present before tuning in and during a reading.
Family and Friend Energy
The influence of others keeps you from your freedom and joy from developing your awareness. Family and, friends, even colleagues can be a significant block to intuition. Perhaps you don't want to be exposed to others in your workplace or daily life for fear of judgment and repercussions. Family and friends might have opinions about intuitive awareness. Perhaps you fear they will reject and stop loving you because of your abilities.
Firstly, although there are still a lot of assumptions and stigma around developing intuition and calling yourself a psychic clairvoyant or medium, there has been a massive shift in the collective consciousness and society towards energy work.
In recent years Oprah, Forbes, Psychology Today, and Goop have featured articles on Psychics, Mediums, and healers, among others. The "industry" has reached billions of dollars annually. Companies hire psychics for work, which has filtered into mainstream media and television. Not that this should influence you, but there is more of an awareness and acceptance of this work as part of the fabric of society.
If your intentions are from a place of love and healing, the highest version of yourself, and you carry a level of ethics in working with your abilities, validate yourself for your journey and gift.
Wanting It All Now
When we first accept and embark on a journey of intentionally developing intuitive awareness, there can be times when a student becomes impatient and wants to be able to see right away. When there are blocks to intuition, it can create a vicious cycle of being unable to see and frustrated, creating even more blocks to seeing.
It is common for new clairvoyant students to get frustrated at the time it takes to see. We are all different in accessing and developing our abilities over time. There is no fixed timeline. Everyone is unique, and the key is to be self-aware and persistent. Psychic development is not for the faint of heart. It's considerable work but also deeply rewarding and healing work.
Growth Periods
Blocks to psychic awareness can be the result of a growth period. Even when one believes they have opened up fully to their awareness, there can be periods where some new block emerges to move on from. This sense of being stuck is called a growth period.
Growth periods can be a sticky, bumpy ride and cause students not to want to continue. Even if you have been doing this work for 30 years, it is always something we must grapple with, face, overcome, and neutralize. It never ends, but what ends is the ability to identify it and manage it with tools and meditation more readily.
Why Train to Be Clairvoyant?
It is possible to be a natural-born psychic and medium. It is possible to do the work without any formal training. What distinguishes a trained psychic is that they have tools. Clairvoyant tools and meditation help manage the wild energy you may encounter. A container held during development, networks of people to witness and support you, as well as practical tools and applications along the way, create ease and flow in your process.
A Psychic Perspective
Blocks can create roadblocks on the path to psychic development. Cultivating your intuition is both exciting and challenging. There can be moments of great validation and answers and periods of difficulty and challenges. It takes time to tune in, learn, and integrate practices to develop clairvoyance. Each person's journey is unique, and there is no fixed time or way to build awareness. 
It is possible to be psychic without formal training, which is also ok. However, having a precise and straightforward method, full of exploration, amusement, and healing, makes that journey much more special and worthwhile. Having a group that is supportive and working towards a common goal of developing self-awareness and taking growth steps creates a safe container to work with your abilities and learn. 
Development groups create a sense of community and a network of individuals who know and understand what you are going through. Having people practicing alongside you remind you of who you are and what you are doing. Groups are beneficial when there are moments that are challenging and uncertain.
From a clairvoyant tools perspective, pictures, programming, limiting beliefs, not working with your tools, not reading, unhealed and unresolved trauma, not using a consistent practice or tools, and mediation are some blocks to intuition. Blowing pictures and participating in reading and healing sessions for others and yourself allows you to look at pain points, life patterns and limiting beliefs that may be blocking you from your awareness. It is a beautiful place to heal and grow.
If you want to explore psychic tools, meditation, and psychic development, sign up for our Clairvoyant Meditation Free Open House to learn about course offerings. Book a student or professional psychic reading through The Psychic School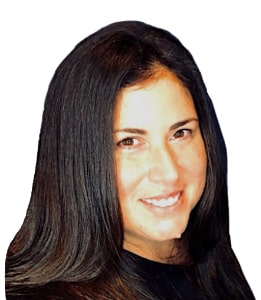 Authored by Natalie Colosimo
Natalie Colosimo is a passionate psychic reader who has studied intensively with The Psychic School for several years. Natalie exhibits an innate ability to communicate what she sees using a unique and relatable style.
Natalie refined and developed her abilities through intensive learning readings and healings through The Clairvoyant Training Program and is a graduate of The Clairvoyant Teachers Program. She currently works as a Psychic School staff member.
Natalie will be exploring a variety of blog topics related to all things psychic and hopes to rouse a sense of wonder and curiosity in the unseen world of spirit. Natalie believes that everyone can discover psychic abilities. Everyone can uncover their innate psychic awareness and be empowered to find answers and healing in their lives. She passionately guides and supports others to develop their clairvoyance and seniority.