Clairvoyant Healing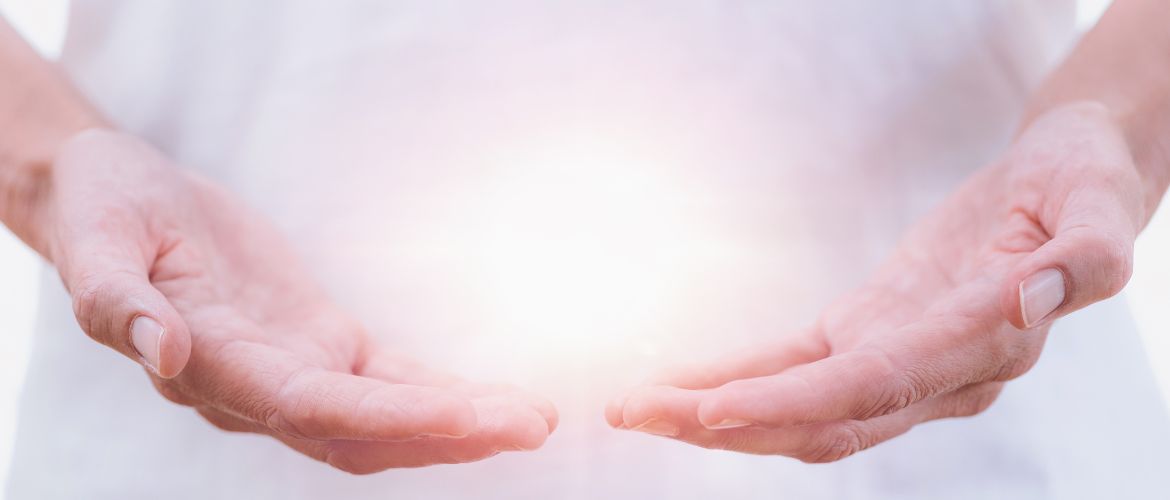 Clairvoyant Healing
Clairvoyant healing is a form that uses clairvoyant awareness and healing guides or angels as the intermediary performing healing. Energy healing is something that many people benefit from, yet so many people dismiss it and think it is nonsense. They believe that they are better off seeking traditional care. 
While traditional medical attention has its place and should always be consulted for severe medical issues, there is also a place for natural care. Many people find more relief from natural treatments than they ever see in traditional medicine. 
Energy Healing
Energy healing is quite simple. It is based on the belief that energy runs through the body. Many people can better picture this when they compare the human body to an electrical circuit. Just as electricity runs through an electrical circuit, energetic currents run through the body. If there is a blockage, this causes problems in the body as well as in the electrical circuit. When these blockages or crossed wires occur, many issues can happen. If you ignore or manage the pain or discomfort, then they will continue to get worse over time.
Energy Healing Techniques
Energy healing works well because many techniques can identify the underlying problems in the body instead of just treating the symptoms as traditional medicine often does. When you can identify the underlying issues, it results in achieving health and happiness through personalized treatment. What is remarkable about this type of treatment is that most people can learn it quite quickly and apply it to their lives in very little time, meaning a more balanced life in the short and long term.
How to Heal Energetically 
Energy Healing is potentially life-changing. It raises one's vibration and may open up one to consciousness. It empowers and strengthens the individual, increasing overall well-being. 
So how does energy healing do this? Scientists have proven this to be true. We are energetic beings, and everything is energy. In this energy body layer, we have an invisible energy body surrounding our physical body. Each layer has different functions and is associated with a different chakra. Each chakra and layer both affect areas of the physical body. The chakras and acupuncture points are openings for energy to flow into and out of the aura (energy body). This energy is associated with a form of consciousness; thus, we experience the exchange of power in the states of seeing, hearing, feeling, sensing, intuiting, or direct knowing. 
Illness in the system is caused by an imbalance of energy or a blocking of energy flow. In other words, a lack of flow in the human energy system eventually leads to disease. It also distorts our perceptions, dampens our feelings, and interferes with a happy experience of living a joyful life. Opening the chakras and increasing our energy flow is essential because the more energy we let flow, the healthier we are.
Causes of Energetic Blocks
So what causes an imbalance or block in the flow of energy? Most people are conditioned to react to unpleasant experiences by blocking their feelings and emotions, which stops a great deal of our natural energy flow. An example is a person who experiences rejection when expressing love to another and will eventually stop by trying by denying the inner feelings of love. She will have to stop the energy flow through the heart chakra to do this. When the energy flow is stopped or slowed down, the development of the heart chakra is affected. Eventually, a physical problem will likely result if the energy does not start to flow smoothly again. 
This same process works for all the chakras. Whenever a person blocks whatever experiences she is having, she, in turn, blocks her chakras, which block the flow of universal life force energy. Disrupted, weakened chakra blocks and imbalances can all stem from many situations occurring in our lives, such as:
emotional or physical trauma
injury
negative self-talk
Excessive Drug or alcohol usage
toxicity
nutritional depletion
destructive lifestyle and relationships
neglect of self and lack of love for oneself or others
unexpressed or ill-expressed emotions 
childhood traumas
cultural conditioning
limited belief system
bad habits
or even just a lack of attention all contribute to blockage.
It is essential to recognize the blocks we carry, find and understand their source then heal them. For each of us, difficulties abound in life, and we develop a coping strategy. If these difficulties persist, these coping strategies become chronic patterns anchored in the body and psyche as defense structures.
Benefits of Energy Healing
Some benefits of energy healing include an overall sense of relaxation and wellness in the body. Benefits may relieve specific symptoms or a greater understanding of peace and clarity. Some other benefits include the following:
Deep relaxation aids the body in releasing stress and tension
Acceleration of the body's self-healing ability
Better sleep
Pain relief
Removal of energy blockages
Supports increased immunity
Raises the vibrational frequency in the body
Helps with spiritual growth 
Clears the emotional body
A Psychic Perspective
Energy healing is excellent for healing any physical, mental, emotional, and spiritual issues. Long-term practice of whole-body energy healing will restore the general condition of the body. It will open the energy channels, allowing the body to deal properly and naturally with stress and the build-up of toxins, along with coping with anxiety and depression. Energy Healing works. It changes you from the inside out. 
Clairvoyant healing follows the same basic principles as other healing techniques, with the addition of healing guides or angels. A clairvoyant will use their "clear sight" and observe as the guides perform the healing. A clairvoyant may offer insight as to what they see during the healing. 
The main thing to remember is that body, mind, and soul, together with the energy-body, are one indivisible whole. These simple, non-invasive healing practices work with the Higher Self of the receiver (person) to promote the health and well-being of the entire physical, emotional, mental and spiritual body. Total healing can occur when combined with a sincere and skilled healer. A whole new you will, in time, emerge!
If you want to explore psychic tools, meditation, and psychic development, sign up for our Clairvoyant Meditation Free Open House to learn about course offerings. Book a student or professional psychic reading through The Psychic School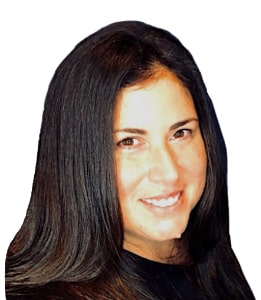 Authored by Natalie Colosimo
Natalie Colosimo is a passionate psychic reader who has studied intensively with The Psychic School for several years. Natalie exhibits an innate ability to communicate what she sees using a unique and relatable style.
Natalie refined and developed her abilities through intensive learning readings and healings through The Clairvoyant Training Program and is a graduate of The Clairvoyant Teachers Program. She currently works as a Psychic School staff member.
Natalie will be exploring a variety of blog topics related to all things psychic and hopes to rouse a sense of wonder and curiosity in the unseen world of spirit. Natalie believes that everyone can discover psychic abilities. Everyone can uncover their innate psychic awareness and be empowered to find answers and healing in their lives. She passionately guides and supports others to develop their clairvoyance and seniority.