Crystals and Psychic Development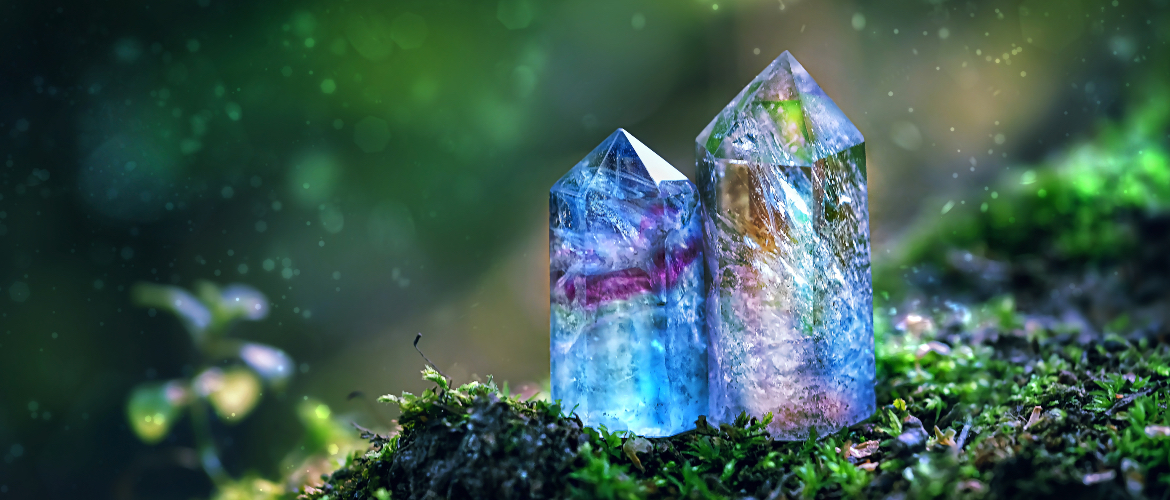 Crystals and Psychic Development
Since ancient times, crystals have been viewed as holding sacred and powerful energies. They have also been used for adornment and in rituals. Many religions and spiritual practices throughout history regarded them as sacred gifts of the earth brought from heaven. Today, Crystals are seen as more than a decorative piece, rather a source of wonder, knowledge, healing, and power.
Prized for their unique energetic properties, many religious traditions believed their powers were revealed as a gift from the heavens. Crystals are still coveted and admired to this day, with many of the same beliefs that they heal and contain special properties.
Cultures of  Atlantis, Egypt, Rome, Greece, and India have believed that crystals possess deep healing properties. There are also some that are ideal for facilitating the development and heightening of psychic awareness.
Atlantis
In the 'sleeping prophet', Edgar Cayce's book  On Atlantis, he discussed how the people constructed laser-like crystal structures used as power plants.  Crystals may have been used as a form of weapon and a means of communication as a  form of non-stackable quantum information transfer. over time, a great misuse of advanced technologies, including the use of crystals, is was what may have ultimately resulted in the destruction of this lost civilization.
Ancient Egypt
Egyptians loved crystals and used them frequently in rituals- particularly when burying the dead. Their energetic power was believed to help lead the way to the world of the afterlife. Pharaohs and priests used cylinders filled with quartz to balance the Ba and Ka energies within the body.
Lapis Lazuli stones were worn by female royalty, including Cleopatra, to lead them to enlightened states of awareness.  The stone was also pulverized into an eyeshadow making it the rarest and precious makeup in the world at the time. Rubies were thought to enhance sexual energies, so they were mainly worn by dancers around their waist.
Ancient Rome
In ancient Rome, many of the upper-class citizens had amulets or protective talismans made out of crystals. Usually, they were used to attract good health, fortune, prosperity, and influence outcomes during battles.
Ancient Greece
In ancient Greece, before entering battle, crushed hematite was rubbed over soldier's bodies as it was believed that it would ward off negative energy and make them invincible. The word crystal comes from the Greek word 'krustullos', which means ice. Many ancient cultures believed crystals like clear quartz were eternal ice from the heavens.
In Greek Mythology, there was a story about Amethyst. "According to Greek mythology, Amethyst was a young virgin who became the object of wrath of the Greek God Dionysus after he became intoxicated with red wine. When Amethyst cried out to Goddess Diana for help, she immediately turned the girl into a white, shimmering stone (quartz). When Dionysus realized what had happened and felt remorse for his actions, his tears dripped into his goblet of red wine."(Wikipedia)
Ancient Japan
In ancient Japanese culture, crystals were used frequently to connect to psychic energies. Individuals would 'scry', which means using a crystal ball to see the future and foretell events. Crystal quartz spheres were considered representative of the heart of a dragon and signified their power and wisdom.
Ancient China
The ancient origins of Chinese medicine frequently referenced the use of crystals for healing, such as crystal-tipped needles used in acupuncture.
Ancient India
In ancient India,  Ayurvedic medicine considered crystals and gemstones invaluable to counteracting the effects of astrological and karmic influences.  In one of the oldest Hindu scripts, the Vedas, healing crystals are documented in great detail with their specific healing properties.
Modern Uses of Crystals
It is believed that the structure of a crystal is more energetic than solid in nature. For this reason, crystals can be altered to store and project or emit certain frequencies. Crystals are used for many purposes including building, medicine, technology, and even cooking and makeup. Modern science and technological development has discovered countless uses for crystals. Some interesting facts about crystals include.
Quartz crystals are used in computers as oscillators to record time
LCD stands for Liquid Crystal Display; LCDs can be found in flat-screen TVs, digital clocks, and electronic picture frames.
Quartz crystals are used in the cooling systems of refrigerators
Silica crystals are used to absorb odors in everything from cat litter boxes to the insides of refrigerators
Quartz has the ability to store information; on the tip of a pinhead 150,000 bits of information can be stored
Quartz crystals are contained inside fiber optic wiring that runs from the cable company to a home
Humans have Kelsite crystals in our ears which help us maintain a sense of equilibrium
Clay is a protective barrier that all crystals are embedded in inside the earth
It is believed that blue-green plants hold the same healing energy as blue-green crystals
Every crystal in the universe has its own unique bar code, much like a fingerprint
Rubies are used in lasers
Crystals Believed to  Increase Psychic Awareness
Crystals are said to enhance and increase psychic awareness, especially when cleansed and charged regularly. No one knows for certain as to the validity of these claims, and the connection to certain stones may be more personal than outwardly measurable. Some of the stones considered ideal for psychic development are as follows.
Moonstone – nicknamed the 'psychic gemstone' enhances intuitive awareness and is linked with the moon's energy
Moldavite – assists and protects in states of psychic awareness. Amplifies the third eye when used with a Herkimer Diamond
Kyanite – said to heal and align the chakras and aura layers. May also help with spirit guides
Amethyst – purifies, balances expands awareness in meditative states
Lapis Lazuli – a powerful stone to connect with spirit. Was viewed as a helper in the afterlife in Ancient Egypt.
Quartz Crystal – may amplify psychic abilities
Labradorite – a stone of psychic awareness, nicknamed the 'wizard stone', thought to have magical properties by the Inuit peoples.
Flourite – psychic protection against negative energies. Can also be a guide in the spiritual world
Azurite – helps with psychic communication, intuition, and clairvoyance
Aquamarine – helps to connect to the soul, truth, and inner awareness. enhances the flow of communication, associated with the sea and mermaids.
Dumortirite – increases brain activity and stimulates the pineal gland
Bloodstone – centers, grounds and protects
Carnelian – helps with trusting your psychic ability. linked to root and sacral chakras
Emerald – helps with precognition and is connected to the heart chakra
Iolite – helps to awaken latent psychic abilities, called the 'water sapphire' and 'viking's compass'
Snowflake Obsidian – helps with meditation, clearing the mind, and increased clairvoyance
Sapphire – helps with telepathy and out of body experiences
A Psychic Perspective
The use of crystals to harness, hold, and project energies hint at their powerful legacy. Crystals can provide comfort, beauty, and a focal point for awareness. While it is fascinating to explore stones and other eternal methods that enhance psychic development, ultimately a consistent and sound practice such as mediation and using psychic tools is all that is required to foster psychic development over time.
Excessive reliance on crystals, cards, pendulums, and the like, to tap into your psychic abilities and clairvoyance may be placing power outside of yourself. Ultimately you have the freedom and personal power to choose how you access and explore your abilities, and there are many paths to opening up to your psychic awareness.
If you want to explore the psychic tools, meditation, and psychic development, sign up for our Clairvoyant Meditation Free Open House to learn about course offerings. Book a student or professional psychic reading through The Psychic School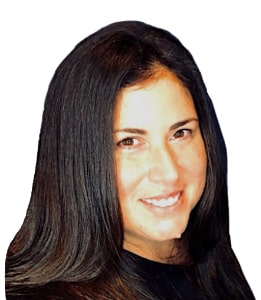 Authored by Natalie Colosimo
Natalie Colosimo is a passionate psychic reader who has studied intensively with The Psychic School for several years. Natalie exhibits an innate ability to communicate what she sees using a unique and relatable style.
Natalie refined and developed her abilities through intensive learning readings and healings through The Clairvoyant Training Program and is a graduate of The Clairvoyant Teachers Program. She currently works as a Psychic School staff member.
Natalie will be exploring a variety of blog topics related to all things psychic and hopes to rouse a sense of wonder and curiosity in the unseen world of spirit. Natalie believes that everyone can discover psychic abilities. Everyone can uncover their innate psychic awareness and be empowered to find answers and healing in their lives. She passionately guides and supports others to develop their clairvoyance and seniority.