Earth Energy and Psychic Awareness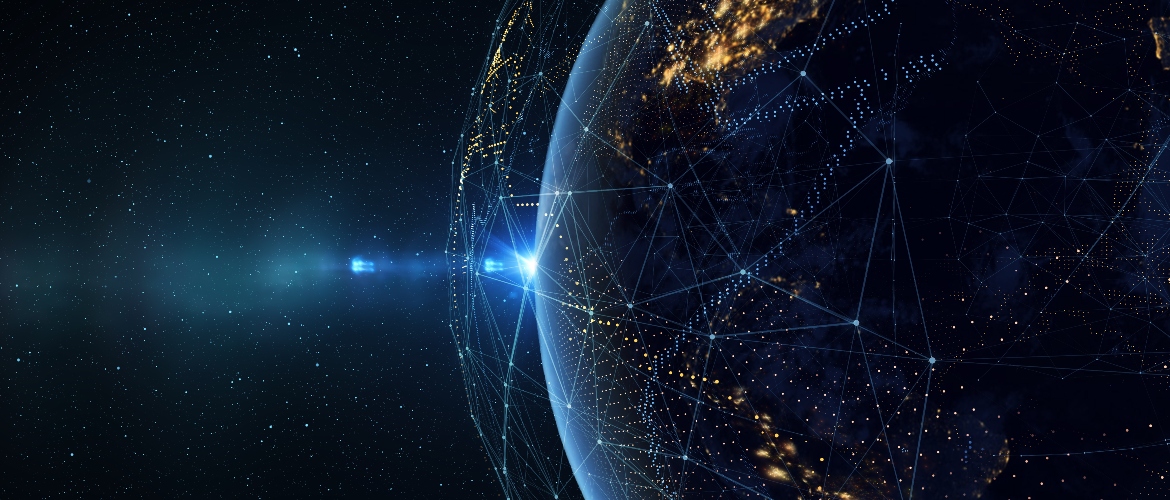 Earth Energy and Psychic Awareness
"Our entire biological system, the brain, and the earth itself work on the same frequencies." – Nikola Tesla
Earth energy is present in all life. In looking at the universe and the world around us, it is possible to see how all organisms, and energies are a mirror. The universe is not only around us but within us. What we experience as human beings may be a reflection of what occurs to the earth as a whole. When we consider our relationship and interconnection to the earth, it raises our awareness of the impact of our actions, thoughts, and energy on the earth's grid systems. Tapping into these energetic lines, portals, vortices, and centers may also contribute to increased psychic awareness.
 History of Ley Lines
Alfred Watkins first introduced the concept of ley lines on June 30, 1921. The information came to him suddenly when he made a connection while riding his horse near his home in Blackwardine, Herefordshire. He noticed that there were footpaths that connected to a hilltop in a straight line. He looked at a map and noticed how several significant locations aligned.
Watkins presented a paper to the British Archeological Association where he proposed that major monuments were constructed on certain centers to make an energetic grid that could be found across Europe. Watkins had noted that Europe was full of dense forests in ancient times, and paths were constructed with some knowledge of energy. The ancient surveyors were given the name Dodmen.
His ideas were met with skepticism and for a long time, any researcher would avoid the term Ley Line or discussions of energetic lines. However, with the discovery of the Nazca Lines, which are man-made lines located on desert land in Peru, there was more study into the connection of pathways with the earth's energy and Astronomical patterns.
The term Geodesy refers to a prehistoric practice that used knowledge of energy and constellations to survey the land. A later term Archeogeodsy, is the survey of land incorporating several practices, both modern and ancient. Although these are not widely accepted in academic circles, there is a growing body of research that is making a strong case for the existence of a matrix of energy on earth.
Ley Lines
It is believed that humans are connected to the earth's electrical currents that run along with a latticework of energy called Ley Lines. Ley lines are considered to be points of concentrated electrical charge. They are also considered to be able to distill energies from higher frequencies and circulate this around the world.
It is interesting to note that the intersections of Ley Lines are the sites of powerful temples and monuments around the world. Examples are Machu Picchu, The Pyramids of Giza, Stonehenge, and Angkor Wat. This may indicate that ancient cultures may have had advanced knowledge of the energetic centers of the earth.
Some alternate names for Ley Lines are Dragon Lines (China), Spirit Lines (South America), and Dream Lines (Aborigines of Australia)
Earth's Heartbeat
Seismologists have detected a pulse that beats like clockwork once every 26 seconds. It was first noted in the 1960s. By 1962 John Oliver coined the term heartbeat of the earth when researching through Colombia University. He noted that it was originating in the southern or equatorial part of the Atlantic ocean, and intensified during the summer months as experienced in the Northern Hemisphere.
In 1980, a geologist by the name of Gary Holcomb followed a mystery pulse and noted that it was stronger during storms. The findings were forgotten for 20 years until a grad student in Boulder, Colorado decided to research the topic.
Earth Chakras
Just as with the human body, the earth contains subtle energy centers. Earth chakras may be viewed as vital energetic points of the world that correspond to a particular 'organ'. Ley Lines intersect these points in a lattice formation. There are seven major world locations that are commonly viewed as increased energetic points. These points or regions may shift over long periods of time.
Just as in the human body, the earth chakras keep all life in a state of balance and harmony. Earth Chakras are transmitters of energy that may also ground and purify the effects of negative and destructive human behavior. On an energetic level, it is responsible to keep the earth, and life on it, in balance.
1St Chakra – root – Mt. Shasta (California, U.S.A.) This is considered the base of the primal life force and regulates energetic flow through all living organisms on earth.
2nd Chakra – sacral – Lake Titicaca (Between Bolivia and Peru) This center elevates primal energy.
3rd Chakra – solar plexus – Ayers Rock, or Uluru, (Australia). Uluru is the energetic representation of the solar plexus or emotional center and connection to the astral realms. It is sometimes shown with the image of an umbilical cord. It supplies energy to all organisms.
4th Chakra – heart – Glastonbury, Dorset, Somerset (England) Considered to be earth's heart center and are energy generators.
5th Chakra – throat – The Great Pyramids (Giza), also area between Mt. Sinai and the Mt. Olives, (Middle Eastern Region). This region is the voice of the Earth and the seat of its creative expression.
6th Chakra – pineal gland or third eye – Glastonbury, (England) This location shifts over time. It is said to open portals of energy and allow movement between dimensions. It is believed to reside in one location for a couple of hundred years then shift.
7th Chakra – the crown – Mt Kailash, Himalayas, (Tibet) Is the connection to the divine. People are said to discover increased spiritual connection when visiting this region
Vortices
A vortex is a term for a geographic region or location that may have overlapping energies. It is sometimes explained as an area where the veil is thin and the material and spiritual, even multidimensional realities are blurred.
Vortexes tend to draw paranormal events and possess intensified spiritual energy. Some even believe that entities may enter through these points from other dimensions. A vortex may also exist within homes, forested areas, and natural settings.
A vortex may exist as a marker of a tragic event, where others occur along Ley Lines. There is no exact science to detect or prove their existence. Some Vortexes exist with no logical explanation. Some famous locations of vortex energy are; Skinwalker Ranch, Sedona Arizona, Waverly Hills Sanatorium, Kentucky, and the Bermuda Triangle, to name a few.
Portals
A portal is a door or opening. Some believe, as the ancients did, that this was the entry point or gateways or stargates, where creators resided. Although it has been reduced to myth or fantasy by skeptics for many years, in more recent times NASA has made statements that portals do in fact exist and are embedded within the earth's magnetic field. Some locations of known portals are:
Gate of the Gods, Peru
The Place of the Gods, Egypt
The Stonehenge of Lake Michigan
Stonehenge, Wiltshire, England
Sumerian Stargate, Euphrates Rivier
Gate of the Sun, Tiahuanaco, Bolivia
Ramsau Unyana Stargate, Sri Lanka
Abydos, Egypt
A Psychic Perspective
When exploring earth energy and how it manifests around the world, it is interesting to consider the interconnection of all life. When energy shifts on a global level, it may mirror human activities and events. Certain points on the earth can create certain energetic shifts in individuals and groups. People often cite that a place has a certain feeling and causes attunement and heightened psychic awareness. By this standard, it is possible that our thoughts and actions contain energy that in turn can affect the earth's grids and vice versa.
If you want to explore psychic tools, meditation, and psychic development, sign up for our Clairvoyant Meditation Free Open House to learn about course offerings. Book a student or professional psychic reading through The Psychic School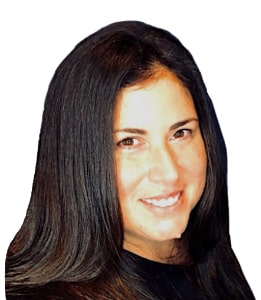 Authored by Natalie Colosimo
Natalie Colosimo is a passionate psychic reader who has studied intensively with The Psychic School for several years. Natalie exhibits an innate ability to communicate what she sees using a unique and relatable style.
Natalie refined and developed her abilities through intensive learning readings and healings through The Clairvoyant Training Program and is a graduate of The Clairvoyant Teachers Program. She currently works as a Psychic School staff member.
Natalie will be exploring a variety of blog topics related to all things psychic and hopes to rouse a sense of wonder and curiosity in the unseen world of spirit. Natalie believes that everyone can discover psychic abilities. Everyone can uncover their innate psychic awareness and be empowered to find answers and healing in their lives. She passionately guides and supports others to develop their clairvoyance and seniority.