Energy and Psychic Development
Thursday, July 9, 2020

Posted by:

Natalie Colosimo

Category:

Advance Blogs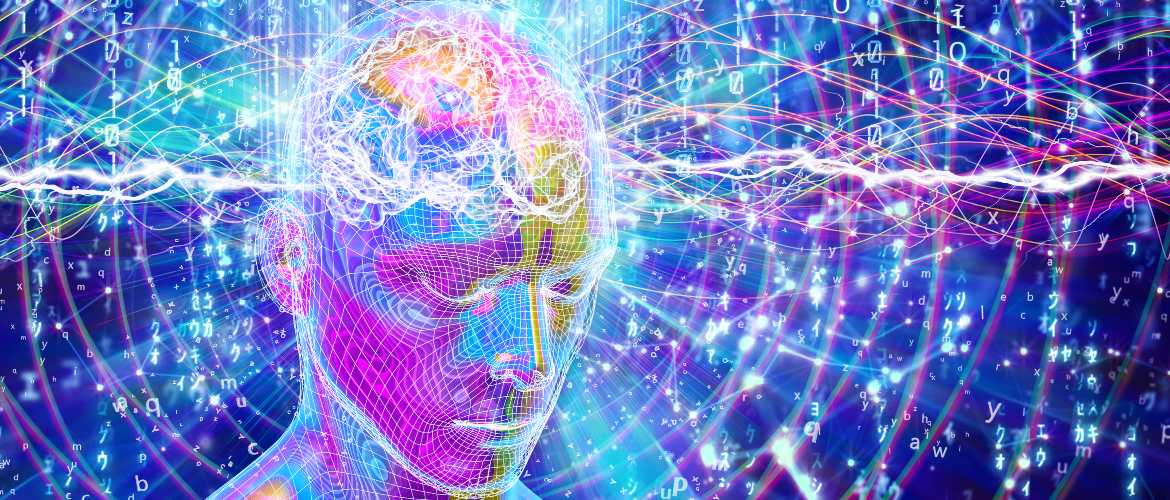 Energy and Psychic Development
"The energy of the mind is the essence of life"- Aristotle
"If you want to understand the secrets of the universe, think in terms of energy, frequency, and vibration."- Nikola Tesla
"Everything in Life is Vibration"- Einstein
Energy Management and Psychic Development.
Humans and animals can sense energy on a physical level. When we feel depleted it can feel like sluggishness or fatigue in the body. Psychic energy is mental energy and also fluctuates. Psychical energy disturbances can show up as a type of mental fog or cause an inability to concentrate.
Part of the development of the psychic and energy practices energy is to understand and learn to work with work energy. And while this is only truly cultivated through personal experience and regular practices, it is interesting to look at basic concepts.
Energy
Many scientists and philosophers have discussed the nature of energy. In physics, energy is a measurable property that is transferred to an object to work or heat. Energy is a capacity. According to the law of conservation of energy,  energy cannot be created or destroyed only transformed. Energy is also a mental power that may be applied to tasks. Energy is the source of all things and may be seen in frequency and vibration. Many concepts in physics can be applied to psychic and energy work.
Nikola Tesla
Nikola Tesla ( 1856 – 1943) explored the notions of energy in the universe and devoted most of his life to finding new ways of interacting with it. He envisioned a future that included free and open-source energy, and discoveries such as alternating current (A/C),  and inventions such as The Tesla Coil, and a version of the modern-day cell phone. An individual ahead of his time, he had visions and wrote about them in a manner that hinted at communication with an otherworldly source. He spoke of being able to take ideas from a 'source' and getting much of his inspiration while communicating telepathically with non-human entities.
Much of his work was buried, stolen, or forgotten as he was betrayed by his investors and contemporaries, leaving him penniless to die alone in a hotel room. More recently, his views have been brought into full view and are accessible to anyone. It is said that his most radical discoveries were stolen by Thomas Edison, who was given credit for Direct Current (D/C) and the invention of the light bulb. George Westinghouse (1846 – 1914)  hired Tesla, only to dump him when his power company was on the rise and the pay-per-use energy grid was being set up across the U.S.A. Imagine what the world would look like if we could access energy from a layer of the atmosphere, making energy abundant, limitless, free, and accessible to all.
Zero Point Energy
As a scientific concept, the existence of zero-point energy is not controversial. However, whether or not we have the ability to physically harness it is still in question. Those that access a general field of consciousness and are able to 'download' information would say that this is accessible to all with focus, attention, practice, and tools.
Quantum physics predicts that all of space must be filled with electromagnetic zero-point fluctuations. Zero-point energy is the vibrational energy retained by molecules even at a temperature of absolute zero. The origin of zero-point energy discovery is the Heisenberg Uncertainty Principle. The Heisenberg Uncertainty Principle states that, with regards to a moving particle such as an electron, the more precisely a person measures the position of that particle, the less exact the best possible measurement of its momentum (mass times velocity), will be. This means that a kind of parallel uncertainty exists between measurements that involve time and energy.
Living things, being part of the zero-point field, emit radiation (which has a frequency). This radiation emitted by living things can be seen and measured as photons. Photons are the tiniest particles of light discovered to date. One of the most essential sources of these photon emissions in living things is DNA.
In Quantum Theory the zero-point field is the space of collective consciousness, the zero-point field is an informational field. The brain may be seen as an organic quantum computer. Our bodies "read" this information and then interpret it for us into physical reality. In other words, it interprets from the information in the zero-point field what we then see, taste, touch, feel, hear, and even ARE. This means consciousness and even memory are not functions of the body. Consciousness and thought might actually supersede our bodies.
The Schumann Resonance
"The Schumann resonances ( SR) are a set of spectrum peaks in the extremely low frequency (ELF) portion of the Earth 's electromagnetic field spectrum. Schumann resonances are global electromagnetic resonances, generated and excited by lightning discharges in the cavity formed by the Earth's surface and the ionosphere."     – Wikipedia
The Schumann Resonance is the total range of electromagnetic resonance on the surface of the earth. It can have an effect on humans and animals and is of particular interest for those that work in energetic fields of reading and healing. The resonance has been known to fluctuate during major human events as well as earth shifts marked by earthquakes, volcanic activity, and solar or space weather. When the resonance spikes, it can have an effect on your energy levels and cause a sense of increased awareness.
Energy Grid Systems
The earth possesses energetic grid systems. Although not an exact science and often criticized as pseudoscience, there are theories that discuss how the earth has natural and human-made energetic systems that blanket the surface, along Ley Lines, linking into power centers (sometimes called earth chakras), vortices and 'hot spots'. Planetary grids are said to connect with points along with the earth and may affect weather patterns and human systems. As well, it is believed that the grids may be manipulated.
Ivan P. Sanderson was the first to discuss the isohedrical pattern across the earth which was later referenced by Bill Becker and Bethe Hagens who related the coding of Platonic solids with positions on the earth, which was inspired by the work of Buckminster Fuller.
Earth Energy
Earth energy is the energy that emanates from the earth. It can appear in various ways. It originates from the earth and when one 'runs energy' in meditation, reading, and healing. Earth energy creates a feeling of being grounded to the earth and allows one to release out pain and foreign energy. It is believed that ancient humans had a stronger connection to various aspects of earth energy and used in ways that have been lost in modern times.
Some aspects of earth energy have been measured. Telluric currents are currents that move underground through the sea and can be a result of natural and human activity. An Earth Battery is when two metals are dissimilar that are buried in soil or in the ocean. They are mainly activated by water. The earth is said to release an Electromagnetic Frequency that may be measure in Herz.
Cosmic Energy
Cosmic energy is the external spiritual energy that is the source of all life energy. It is an energy that may be brought in while using psychic tools during meditation, reading, and healing. It can give the omnipresent feeling of being connected to the source, 'supreme being', or a higher self. Bringing in and circulating cosmic energy in your body during meditation allows you to stay connected to a higher source and gain wisdom and insights on a more universal level.
Foreign Energy
Foreign energy a word used to describe any energy that is not yours. It can be from people, places, events, and the general environment around you. Keeping your space free of foreign energy allows for clarity and energetic health. Foreign energy tends to run sideways rather than vertical and can destabilize a sense of being grounded or centered within yourself.
Trance Medium Energy
Trance medium energy is foreign energy that can permeate your space and cause disruption. With consistent training and tools may be used as a powerful healing modality.
Energy Management
During unpredictable times in life, energy management is It is critical in maintaining clarity, boundaries that protect and allow you the space you need to stay grounded and aware, healthy processing emotions and events as they come up as well as be more effective in the causes and people under your care. When difficult events or memories, pain, and stuck pictures present themselves, it can be helpful to see it as energy moving through and out of your space, allowing for you to neutralize the charge and release it out.
A Psychic Perspective
Psychic energy can take form on a conscious or unconscious level. Intuitive awareness through extrasensory perception (ESP), Psychic phenomena (PSI) may be simply reduced to energy that contains information. It can be validating and remind us that we are consciously aware. Just as people emit psychic energy, places and events can also emit energies which we perceive through the 'Clairs' (Clairvoyance, Clairaudience, Clairsentience, etc.,) as well as 'kinetic' abilities such as telepathy and telekinesis. In order to perceive clearly, it is necessary to maintain your energy.
Part of being psychic is simply owning your energetic space, cleansing, and clearing through various practices. It is important to practice regular meditation and other practices during difficult times where there are competing and unpredictable waves of energy that can impact your health and wellness and the overall state of mind.
If you want to explore the psychic tools, meditation, and psychic development, sign up for our Clairvoyant Meditation Free Open House to learn about course offerings. Book a student or professional psychic reading through The Psychic School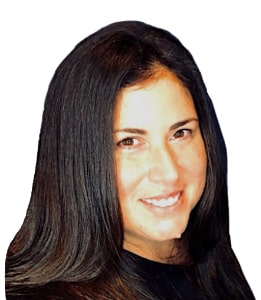 Authored by Natalie Colosimo
Natalie Colosimo is a passionate psychic reader who has studied intensively with The Psychic School for several years. Natalie exhibits an innate ability to communicate what she sees using a unique and relatable style.
Natalie refined and developed her abilities through intensive learning readings and healings through The Clairvoyant Training Program and is a graduate of The Clairvoyant Teachers Program. She currently works as a Psychic School staff member.
Natalie will be exploring a variety of blog topics related to all things psychic and hopes to rouse a sense of wonder and curiosity in the unseen world of spirit. Natalie believes that everyone can discover psychic abilities. Everyone can uncover their innate psychic awareness and be empowered to find answers and healing in their lives. She passionately guides and supports others to develop their clairvoyance and seniority.