Ghosts, Apparitions and Psychic Awareness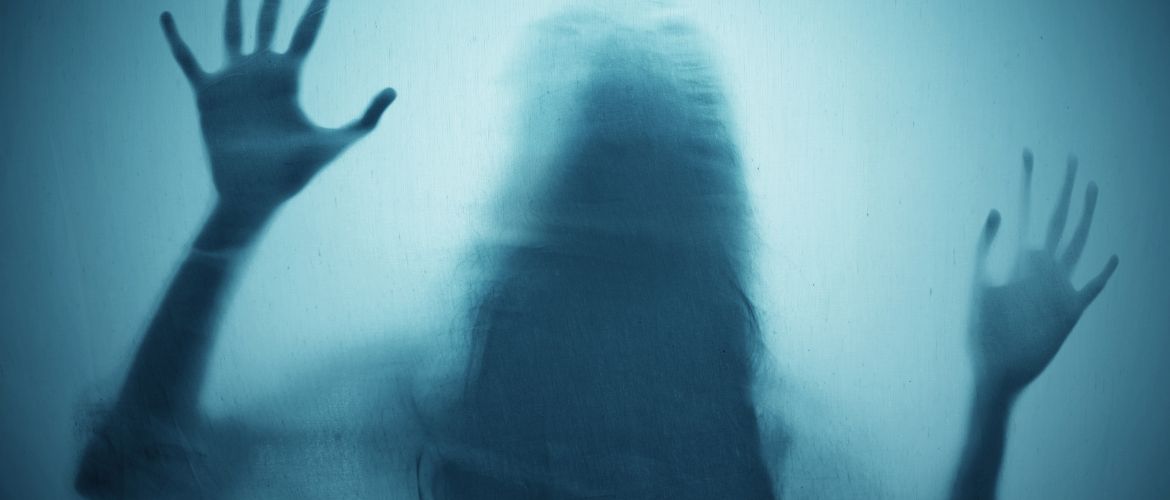 Ghosts, Apparitions, and Psychic Awareness
"In one aspect, yes, I believe in ghosts, but we create them. We haunt ourselves."
― Laurie Halse Anderson, Wintergirls
A ghost is the soul or spirit of a dead person or animal that can appear to the living. In ghostlore, descriptions of ghosts vary widely from an invisible presence to translucent or barely visible wispy shapes to realistic, lifelike forms – Wikipedia.
Many cultures worldwide believe in the existence of spirits that survive death and dwell in otherworldly realms. Ghosts are one of the most widely accepted paranormal phenomena. In 2019 an Ipsos Reid poll found that 45% of Americans believe ghosts "definitely or probably exist." 
Belief in ghosts relates to other paranormal views, including near-death experiences (NDE) and spirit communication. This is an ancient belief in many writing sources, from the Bible to Macbeth. It even spawned a folklore genre of ghost stories.
Albert Einstein proved the possibility of ghosts with his First Law of Thermodynamics: if energy cannot be created or destroyed but only change the form, what happens to our body's energy when we die? Could that somehow reappear as a ghost?
History of Ghosts
When a person passes, the body's energy is believed to dissipate into the environment. The power is released in the form of heat, and the body is transferred into the animals that eat us (i.e., wild animals if unburied, worms if we are interred, or heat if we're cremated), and the plants that absorb us. 
The idea that the dead remain with us in spirit is ancient and appears in countless stories from the Bible to Macbeth. It even spawned a folklore genre: ghost stories. Belief in ghosts is part of a more extensive web of paranormal beliefs, including near-death experiences, life after death, and spirit communication. Such beliefs offer many people comfort — who doesn't want to believe that our departed loved ones are looking out for us or with us in times of need?
The Original Ghost Whisperers
The early 19th-century spiritualist movement started as a religion where one of their aims was to communicate with the deceased. Spiritualism emerged when the society of the day challenged old worldviews. The theory of evolution was a hot topic, and" animal magnetism," a term coined by German doctor Franz Anton Mesmer, spoke of invisible energy or 'magnetic fluid' flowing through humans and animals alike. The medical community disproved his theories; however, the spiritualist movement adopted this premise for spiritual healing. In 1848, James Braid developed the method of hypnosis or mesmerism, branching out of animal magnetism.
The spiritualist movement was prominent in upstate New York in the mid- 1900s, coupled with women's suffrage and the anti-slavery movement. The region was a hotbed for the sharing of ideas and information. Seances in private homes would be filled with those wanting to communicate with spirit using table tilting, table rapping, and physical mediumship techniques.
In Victorian England, it was prevalent for upper-class wealthy women to hold séances with friends in parlors over tea. They were called "Ghost Clubs" to search for ghostly evidence that prestigious universities, including Cambridge and Oxford, explored. In 1882 the most prominent organization, the Society for Psychical Research, was established. Elanor Sidgwick was a paranormal investigator and later became president. In the United States, many American psychics claimed to speak to the dead but were exposed as frauds.
Scientific Proof of Ghosts
It is hard to find concrete and consistent evidence of ghosts, as the information and eyewitness accounts are primarily subjective and genuinely in the eye of the beholder. There has yet to be a consensus about what a ghost is, even among the most seasoned experts in the field. Some believe, for example, that ghosts are spirits of the dead that are lost. Others believe that they are entities that project themselves telepathically into the world. There are even more sub0categories, each with its own set of factors and accounts.
Some questions that people ask are ghosts material or not. Can they travel through walls? If so, how do they travel through walls and solid objects without disturbing them but can physically slam doors shut or make the sounds of footsteps? If ghosts are indeed the souls of humans, why do they appear clothed and with inanimate objects such as dresses? 
Then there are the reports of ghost ships, trains, and cars. If ghosts of the dead can communicate with psychics, why do they not say who their killers are or explain how they died? There are lots of claims that would raise logical questions and doubt about their existence.
In ghost hunting, the technology detects ghosts, including Geiger Counters, Electromagnetic Field Detectors, and infrared cameras. However, none of this equipment has definitively seen ghosts.
When a person passes, the body's energy is believed to dissipate into the environment. The energy is released in the form of heat, and the body is transferred into the animals that eat us (i.e., wild animals if unburied, worms if we are interred, or heat if we're cremated), and the plants that absorb us. 
What is a Ghost or Apparition?
A ghost is an apparition that is associated with someone deceased. An apparition is defined as a supernatural person or thing, especially a ghost, specter, or phantom, also known as wrath. Many ancient cultures believed that ghosts were because the spirit did not separate from the body and could continue to exist in some form after death. Ghosts can roam freely and be associated with geographical and physical structures. 
In some parts of the world, ghosts, especially when considered those of a deceased family member, are as accurate and present in daily life as the living. Spirits are honored and given a place at the table for meals and ceremonies.
How Ghosts Appear
When physical space is haunted, it is believed to result from residual solid emotions once associated with a person or place. If an individual is haunted, it may be due to a person's connection with the deceased spirit. Hauntings may include apparitions, moving objects, strange lights or orbs, temperature changes, disembodied sounds such as voices, laughter or screaming, and music playing.
Many cultures worldwide associate certain funeral rites with preventing the soul from returning to 'haunt' the living. There is much folklore that surrounds this belief in ghosts. It is still widely popular to tell classic ghost stories around a campfire or during the Halloween season for spooks and entertainment.
The Truth About Ghosts
Whether you believe ghosts to be accurate or imagined, ultimately use your inner knowing to uncover the reality of ghosts. From a psychic perspective, spirits are not what is seen in movies, television, and scary stories. It is possible to read energy in a space in the same manner that one reads the energy around a person. Disembodied energies can linger and remain in an area or around a person. Energies can be cleansed and cleared using psychic tools, creating a greater sense of freedom.
A Psychic Perspective
Many people feel that to gain seniority over bothersome energies requires another person and, in some cases, a lot of money to remove spirits. However, it is possible to manage your energy and space independently of another person. Using your power and autonomy is preferred, as the more you take control of the energies flowing through your life, the more freedom and joy you will feel.
When developing clairvoyance, a French word for "clear vision," it is possible to sense and feel the energies of both the living and the non-living. It is possible to clear and remove unwanted or "foreign energy," energy that is not yours, through meditation and clairvoyant tools. These tools allow you to ground and release energy and clear any unwanted energies from your physical space, home, and other dwellings. These practices, among others, create a general sense of well-being, safety, and calm for you to enjoy your daily life.
If you want to explore psychic tools, meditation, and psychic development, sign up for our Clairvoyant Meditation Free Open House to learn about course offerings. Book a student or professional psychic reading through The Psychic School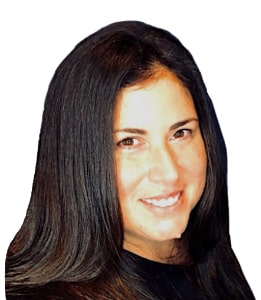 Authored by Natalie Colosimo
Natalie Colosimo is a passionate psychic reader who has studied intensively with The Psychic School for several years. Natalie exhibits an innate ability to communicate what she sees using a unique and relatable style.
Natalie refined and developed her abilities through intensive learning readings and healings through The Clairvoyant Training Program and is a graduate of The Clairvoyant Teachers Program. She currently works as a Psychic School staff member.
Natalie will be exploring a variety of blog topics related to all things psychic and hopes to rouse a sense of wonder and curiosity in the unseen world of spirit. Natalie believes that everyone can discover psychic abilities. Everyone can uncover their innate psychic awareness and be empowered to find answers and healing in their lives. She passionately guides and supports others to develop their clairvoyance and seniority.