Past Lives and Psychic Phenomena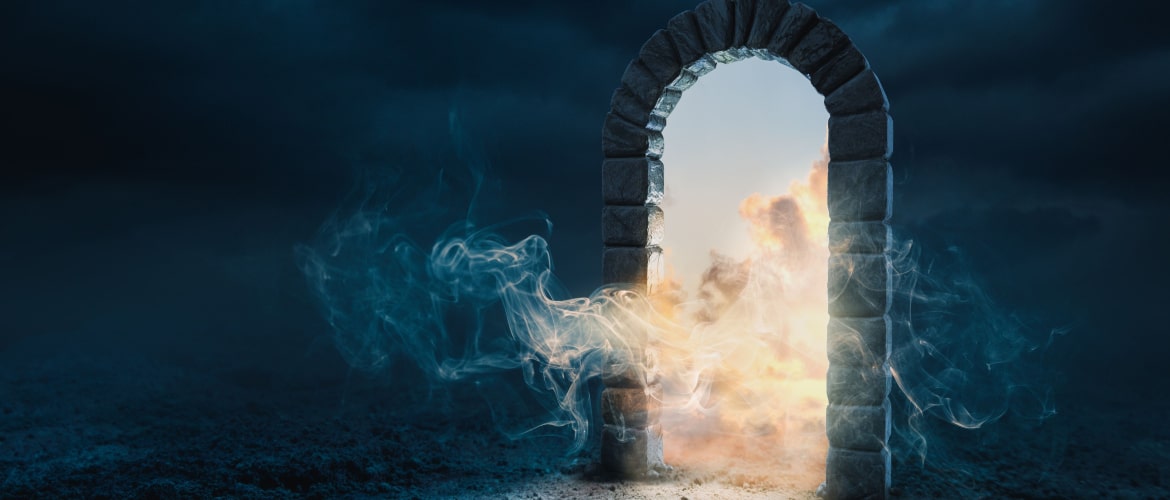 Past Lives and Psychic Phenomena
"Life can only be understood backwards; but it must be lived forwards." ~ Soren Kierkegaard.
A past life is a life that a soul has previously lived in a different time and body. Past lives relate to reincarnation when a soul chooses to cycle through experiences across lifetimes. Past life information is found in the Akashic Records, which record all information and experiences that a soul has experienced in the past, present, future, and even in parallel timelines. A past life is sometimes called an alternate life, as it is believed that all time, and therefore all lives run parallel to one another rather than linearly according to the laws of Quantum Physics.
Reincarnation
Reincarnation, also called transmigration or metempsychosis, is the belief that an aspect of an individual lives beyond death and can choose to come back into another body and life. Reincarnation suggests that the soul cycles across lifetimes and experiences. It is a belief in Hinduism, Jainism, Buddhism, Sikhism, and paganism. It is also a belief in new age circles.
Signs Of Past Lives
Some signs that you have had a particular past life experience may include
Reoccurring dreams – where you see yourself in a previous time and place
Out-of-place memories – memories that you cannot place in your present life
Phobias – unexplained phobias that cannot be traced to your current life
Unexplained body marks – birthmarks and other markings may give clues to past lives
Strong intuition – a strong sense that you have lived in a particular time and place
Precognition – seeing things before they happen
Retrocognition – knowledge of a past event that you could not have possibly known by ordinary means
Déjà vu – the sense that you have experienced something before
Affinity for certain cultures or historical periods – intense love of cultures that lie outside of your personal experiences
You feel older than your chronological age – a sense that you have had many experiences beyond your age
You think that earth is not your home – feeling that you come from another place, perhaps a planet or star
Past Life Regression
Past life regression is a form of hypnotherapy where a client is taken to memories stored in the subconscious mind. There it is possible to explore various lived experiences. Beyond entertainment, the benefit of past life regression is that you may find specific themes and patterns and use them as a tool for personal growth and increasing awareness. For example, someone with an unexplained fear of fire may uncover that they lived a life that ended up dying in a fire. Past life information may also help to release and heal pain and personal issues.
Stories of Past Lives
Jim B. Tucker is an associate of Psychiatry at the University of Virginia and has been studying past life memories for over 20 years. In his book Return to Life, he explores several American children's recalls of past lives. One such case was James Leininger, who recalled several of his past lives with great detail, including one where he was a WWII pilot Ryan Hammons recalls being a Hollywood extra and talent agent. In all cases, there was solid and verifiable evidence that the subjects connected with people, times, and information they could not have known. These examples make a strong case for past lives and that we can reincarnate. The next question becomes: what is the purpose of remembering the details of a past life? 
The Statistics
Tucker's research yielded exciting data on past lives and reincarnation. Many common themes emerged in the cases. Mainly, many recounted lives that could be backed up with recorded historical information that the subjects could not have known about otherwise. Of the subjects Tucker studied, 60% were male, and the average age of death in the past lives recounted was 28 years old. The most common age at which a person remembers a past life is between the ages of 2 to 6 years old. The median time claimed between death and birth is 16 months. 20% of children claim to remember their time spent between death and birth.
The Science
Research has been devoted to exploring the nature of consciousness and how past lives may be proven. According to quantum physics, particles and atoms only occur on a superficial level once observed. By that standard, the material world may be derived from consciousness rather than consciousness being derived from the material world. If consciousness creates the material world, it does not need the material world to exist and, therefore not need the brain to live. If consciousness works without a brain, then it could continue after the brain stops working. It could then get attached to a new brain in a new lifetime.
A Psychic Perspective
It is debatable why past lives appear to be brought up and examined. Given many case examples with quantifiable data to corroborate the stories, it is not a question of whether they are recalled but rather why? When exploring past lives and reincarnation, it is easy to get caught up in the details and use that as a form of ego gratification.
Past lives may be explored clairvoyantly. During a clairvoyant reading, it is possible to tune into past lives and read them. Past lives are read through the rose reading, which is simply a symbol used from which to gather and read information. From one reading to the following different past lives may show up to highlight key themes. 
Reading past lives is less about whether you were an Egyptian Pharaoh, gangster, or famous actress but what key messages may help you on your spiritual path in this lifetime. It is worth considering that when several people recount the same information on the same past life, there is a glimmer of the mystery of consciousness. Perhaps when we tune into a past life and recall it, we connect with a collective consciousness that permeates all living things and that a soul may appear to be shared.
If you want to explore psychic tools, meditation, and psychic development, sign up for our Clairvoyant Meditation Free Open House to learn about course offerings. Book a student or professional psychic reading through The Psychic School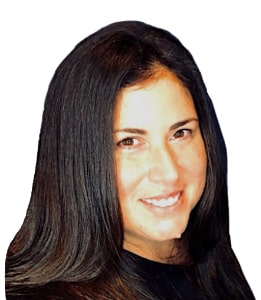 Authored by Natalie Colosimo
Natalie Colosimo is a passionate psychic reader who has studied intensively with The Psychic School for several years. Natalie exhibits an innate ability to communicate what she sees using a unique and relatable style.
Natalie refined and developed her abilities through intensive learning readings and healings through The Clairvoyant Training Program and is a graduate of The Clairvoyant Teachers Program. She currently works as a Psychic School staff member.
Natalie will be exploring a variety of blog topics related to all things psychic and hopes to rouse a sense of wonder and curiosity in the unseen world of spirit. Natalie believes that everyone can discover psychic abilities. Everyone can uncover their innate psychic awareness and be empowered to find answers and healing in their lives. She passionately guides and supports others to develop their clairvoyance and seniority.