Psychic Development; Psychic Tools and Practice Reading
Wednesday, November 4, 2020

Posted by:

Natalie Colosimo

Category:

Beginner Blogs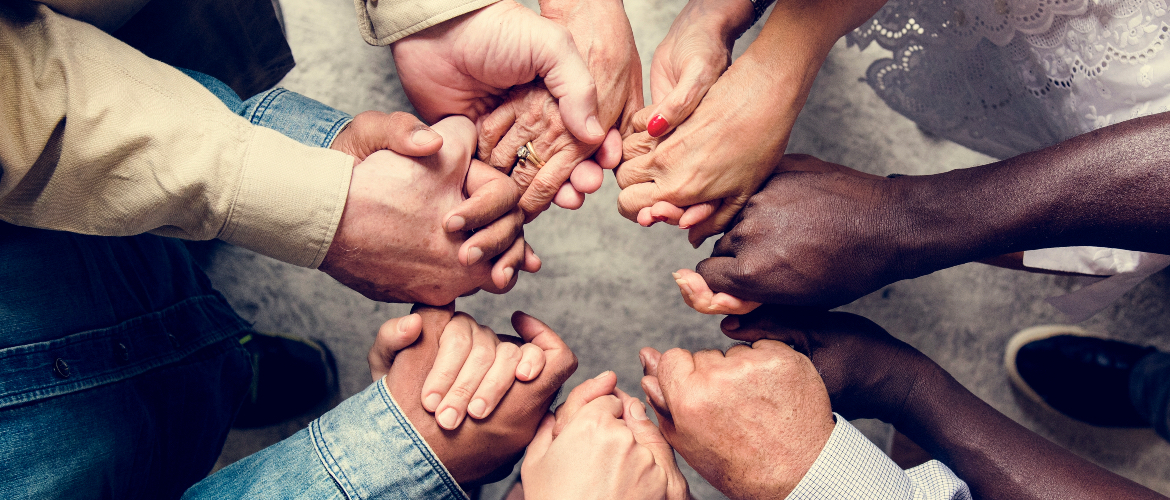 Psychic Development; Psychic Tools and Practice Reading
Awakening 
When a person becomes aware or interested in developing their clairvoyance and psychic abilities, it can sometimes be a bumpy ride to understanding what it is and how to work with it. Many of us born with this awareness grow up using this awareness for survival and may associate it with painful experiences.
A person may come into their awareness after sudden, even traumatic situations, such as a near-death experience, natural disaster, or global events. Psychic development while using psychic tools and regular practice reading circles is an effective way to increase awareness in a safe and controlled manner.
Natural Born Psychics
Natural-born psychics have innate abilities but are sometimes unable to control them. Often when someone is aware of their sensitivity, they may always feel as if they are picking up or absorbing other people's pain. They may see images or energies that they feel harassed by and afraid of or feel they do not have seniority over.
If you are fortunate enough to be surrounded by people that can foster your psychic development from an early age, it makes for a smoother road to developing psychic awareness. However, many people do not have this opportunity and face isolation, criticism, or even try to shut down their awareness through addictions and other destructive behaviors.
When learning to use your abilities it may feel as if there is not a clear line between yourself and other people. It may feel like someone is getting in your space, or that you are overstepping. This can create discomfort and potential misunderstandings in relationships. Learning how to run and release energies, and create clear boundaries makes space for clarity, greater ease in the body, and healthier interactions with people in our lives.
Clairvoyant Training
Whether you have been aware since your earliest memories or enter into this realization after a sudden event that leads to awakening, it is helpful to be surrounded by a unique and diverse group of individuals on the same path who can support your growth. Psychic development using tools as taught through a program of study, as well as participation in regular practice reading and healing circles, can be beneficial. A structured program allows you to learn to control your 'gifts' and work with them in an ethical way.
Origins of the Psychic Tools
Psychic tools such as those taught at The Psychic School were first developed by Lewis Bostwick, (1919 – 1995) through his work with The Church of the Divine Man and The Berkley Psychic Institute, which he founded.
Lewis was a lifelong student of various schools of mysticism, including the Plymouth Lodge of the Masonic Order and Eastern Star Order of Rosicrucians, among others that were unrecorded. He founded The Berkeley Psychic Institute, Church of Divine Man, and Church of Aesceplion Healing. His aim was to pass on the tools and techniques that he had learned over the course of his life to as many people as possible, in the spirit of wanting humanity to increase awareness, self-heal, and experience freedom and joy in the body.
Through those organizations, as well as worldwide schools like The Psychic School, thousands of people have learned his meditation techniques, including tools like grounding and running energy which help to integrate body and spirit, creating a sense of personal autonomy and empowerment.
The psychic tools are not affiliated with any religion or denomination and are designed to be used by anyone who seeks them, to run and ground energy, create separation, and allow for neutrality and greater clarity while reading or healing.
Psychic Kindergarten
Psychic development using psychic tools and practice reading and healing is intended to be practical and easy to apply from a state of what Lewis called kindergarten.
To be in Kindergarten means to engage in the work without effort and in a state of amusement and levity. Aside from developing greater psychic awareness, they are the cornerstone of energetic practices and useful for everyday living, to create a life of your envisioning, and freedom and joy in the body.
Practice Reading and Healing
Although it is absolutely possible to foster your abilities on your own, there is something about being in a group environment that feels nurturing. Knowing that you are not alone in this work and all of the growth periods and life changes that you may encounter motivates you to keep going, keep diving deeper into the work.
Practice reading and healing spaces are conducted in a teacher-facilitated group environment and are a safe space to release pain, stuck energy, and play with your psychic tools. It is a wonderful environment to explore reading using your clairvoyance, with others by your side.
Healing spaces are an opportunity to heal yourself while healing others, using healing angels. As you heal someone, you become aware that you are also receiving healing in the exchange. In other words, when you give a healing, you get a healing in return.
Psychic School
Psychic School is one way to help you gain control over how you take in and perceive energy, creating space for healing and growth. It also teaches psychic manners, learning about freedom and limits, and how permission or consent to read or heal is paramount to the practice. Just because one can read another person's energy or heal does not necessarily mean that you should, and learning healthy boundaries and ethical practices make for a more trusted, safe, and professional experience.
Anyone can benefit from psychic development, after all, we are all psychic, all capable of developing clairvoyance, healing, and other psychic abilities. If you choose to embark on the practice and use your psychic awareness in your life, whether, on a personal, business, or professional psychic level, you owe it to your clients (and yourself!) to enroll in a quality psychic development program. Psychic training not only strengthens your abilities but your reputation.
If you want to explore the psychic tools, meditation, and psychic development, sign up for our Clairvoyant Meditation Free Open House to learn about course offerings. Book a student or professional psychic reading through The Psychic School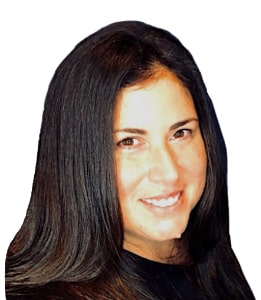 Authored by Natalie Colosimo
Natalie Colosimo is a passionate psychic reader who has studied intensively with The Psychic School for several years. Natalie exhibits an innate ability to communicate what she sees using a unique and relatable style.
Natalie refined and developed her abilities through intensive learning readings and healings through The Clairvoyant Training Program and is a graduate of The Clairvoyant Teachers Program. She currently works as a Psychic School staff member.
Natalie will be exploring a variety of blog topics related to all things psychic and hopes to rouse a sense of wonder and curiosity in the unseen world of spirit. Natalie believes that everyone can discover psychic abilities. Everyone can uncover their innate psychic awareness and be empowered to find answers and healing in their lives. She passionately guides and supports others to develop their clairvoyance and seniority.