Psychic Pitfalls
Monday, August 15, 2022

Posted by:

Natalie Colosimo

Category:

Uncategorized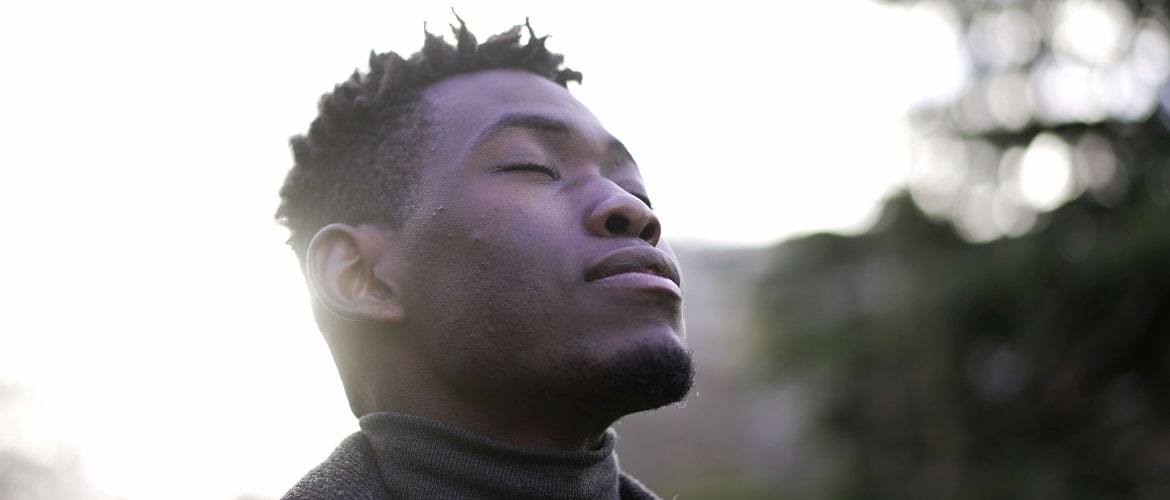 Psychic Pitfalls
Psychic Pitfalls may be encountered on the path to developing awareness. There is a point in developing awareness where a person can reach a wall, energy, a ridge of pain, or be confronted with questions. No matter where you are on your journey in developing your awareness, you may have periods where you feel like you are regressing. This is commonly called a growth period. Growth periods can come in many forms and shows up in ways that are personal to each individual. They can be long or short; you can direct your growth period and set the intention to move through it with grace.
Psychic awareness has been described throughout history and across civilizations and cultures. What was once considered a religious gift, supernatural, or reserved for an individual or group with an elevated status had reached the mainstream.
Other than growth periods, certain habits and practices can be a pitfall in your psychic development and affect the quality of your reading and healing. Taking time to clear blocks and work methodically to meditate daily and use your psychic tools will help you navigate challenging energies.
Psychic Pitfalls
Pitfalls are like bumps in the road and an opportunity for you to learn and take a step up in your growth and awareness. Here are some surprises that are worth considering when developing psychic awareness.
Preconceptions – When developing psychic awareness, personal preconceptions and prejudices may fog your clarity. This may show up as reading through your views and interpretations of people and situations.
Expectations – When embarking on a journey to psychic awareness, you may have many expectations as to how it will look and feel as you practice. Releasing what you think it will be and being open to what it is in the moment creates greater ease and flow and leaves room for miracles.
Rushing– Deciding you are ready to open up to teaching and professional practice without giving time for training, personal work, integration, and solidifying concepts may create growth periods, burnout, imbalanced energy, and even illness.
Going Solo – Although many practicing psychics work independently, connecting with mentors and development groups can be a fun and supportive way to practice and receive feedback.
Inconsistent Practice – Daily meditation, running energy, and clairvoyant tools are essential for developing awareness, reading clarity, and maintaining your energetic space.
Limiting Beliefs – Working on clearing your limiting beliefs can release pockets of energy to create and fine-tune your awareness, priming you for readings and healings.
Seeking Proof – Although it may be entertaining to receive concrete confirmation that what you read and see is true or accurate, constantly looking for proof takes you out of your center of awareness.
Seeking Validation – Especially when you are starting, it can be tempting to need validation from peers, mentors, and your clients. Staying out of a constant need for external approval helps you maintain your clarity.
Disempowerment – Giving up your power to a teacher or program at the expense of your own free will does not make room for you to work from a centered place and is a clue that there is some personal healing work to explore.
Translating – Interpreting what you sense, see, and feel when reading clients is not the reader's job. It is up to the readee to do what they want with the information and take what messages they receive.  You are there to simply relay what information you are seeing.
Not doing your work – Not addressing personal issues as they surface and seeking help if needed may show up as a lack of clarity, emotional, psychological, and physical imbalances, and readings and healings disconnected from a client/readee.
Out of Control Healing – Feeling personally responsible for the healing and growth of other people.
Unsolicited Advice – Offering insights, healing, and reading people when they aren't asking for it. It is poor psychic manners and, in some cases,  unethical to reach out to read and heal others without their consent.
Thinking you know it all – False belief that your work is done and you have reached some pinnacle and are in some advanced position over others is a form of competition and a sign that you may need to dig deeper. Development is a process and does not have an endpoint.
Balance – Practicing clairvoyance and healing without enjoying other aspects of life, including creative acts,  relationships, physical activity, and daily life, can trigger a state of imbalance and even cause physical ailments.
A Psychic Perspective
Learning to manage your awareness with tools and practices and turn it on or off allows one to walk through life with greater ease and flow. No matter how seasoned a reader and healer you are, you may have preconceived notions or prejudices about what you observe. Many expect the opening to psychic awareness to require proof or an earth-shattering experience, but this is not always the case. When cultivating awareness, it is possible to do the work individually, but having mentors and a healthy development group can offer support, guidance, and fun.
Consistent daily practice of grounding, running energy, using tools, practicing reading, and healing is beneficial in managing potential blocks to development. Daily psychic hygiene and preparation help clear limiting beliefs, invalidation, and constantly questioning if experiences are real. Rushing into professional practice with little-to-no training, feedback, and support can create a bumpy experience and painful growth periods.
It can be helpful to have a community, whether online or in person, to provide a space for development and practice and keep checks and balances, offering insight and feedback along the way. It is helpful and supportive to have a group to connect to, one rooted in a straightforward practice, one that respects each individual within the group, and has opportunities for learning, growth, training, and feedback.
On the other end of the spectrum, it is also essential to not rely too heavily on a teacher or group and find your sovereignty. This includes not constantly comparing with others, competing, or trying to copycat. Finding your unique voice and style while staying firmly rooted in a clear and consistent practice allows your uniqueness to shine. There is no one way to access awareness, and it is always up to the individual to choose the path that resonates on a personal level. Developing psychic awareness has no endpoint or point of arrival. Development is a lifelong or lifetimes-long process.
Other potential pitfalls are not applying this to creating a life you desire, healing, and taking growth steps- possibly using your awareness in an unethical or hurtful manner. Not addressing trauma, healing wounds, and related behaviors – may flare up when doing this work. It is important to seek additional support or take a break if needed. It's also essential to nurture other parts of yourself; again, it's a personal choice, but growth in balance allows time for integration.  You can blow up your whole life and watch it all come down dramatically, but it is unnecessary.
There is no one path to opening up to one's awareness, and what you choose to do with it is entirely up to you. Part of the cycle of psychic development is healing and creating for yourself, which is fun and can enrich your life in numerous ways.
If you want to explore psychic tools, meditation, and psychic development, sign up for our Clairvoyant Meditation Free Open House to learn about course offerings. Book a student or professional psychic reading through The Psychic School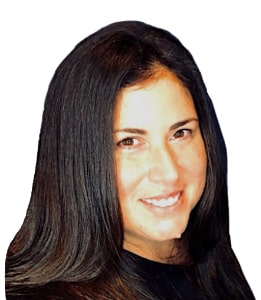 Authored by Natalie Colosimo
Natalie Colosimo is a passionate psychic reader who has studied intensively with The Psychic School for several years. Natalie exhibits an innate ability to communicate what she sees using a unique and relatable style.
Natalie refined and developed her abilities through intensive learning readings and healings through The Clairvoyant Training Program and is a graduate of The Clairvoyant Teachers Program. She currently works as a Psychic School staff member.
Natalie will be exploring a variety of blog topics related to all things psychic and hopes to rouse a sense of wonder and curiosity in the unseen world of spirit. Natalie believes that everyone can discover psychic abilities. Everyone can uncover their innate psychic awareness and be empowered to find answers and healing in their lives. She passionately guides and supports others to develop their clairvoyance and seniority.