Psychonauts and Psychic Development
Friday, October 2, 2020

Posted by:

Natalie Colosimo

Category:

Beginner Blogs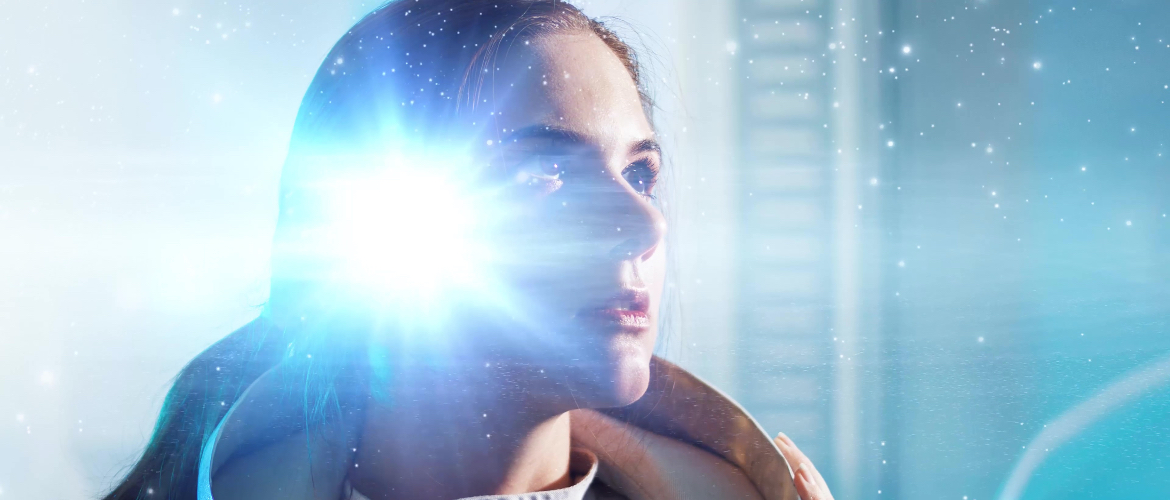 Psychonauts and Psychic Development
"When we feel ourselves to be sole heirs of the universe, when "the sea flows in our veins…and the stars are our jewels," when all things are perceived as infinite and holy, what motive can we have for covetousness or self-assertion, for the pursuit of power or the drearier forms of pleasure?"
― Aldous Huxley, The Doors of Perception
Psychonauts is a term first coined by Ernst Junger, an American physician, neuroscientist, psychoanalyst, philosopher, and author. The inventor John C. Lilly is another known psychonaut. Aldous Huxley referred to psychonauts in the book The Doors of Perception.
A Psychonaut is one who travels into the 'inner space' realms of the mind. This is often achieved through interventions, but may be accessed through simple and consistent practices like meditation. A psychonaut is like an astronaut for the inner universe that is the mind. Think of it as going on an internal space journey.
Accessing 'Inner Space'
Many people view the journey into consciousness as accessible only through the use of psychoactive substances, hallucinogens, and entheogens. Once in vogue in the '60s, with proponents of LSD and other mind-altering drugs, like Timothy Francis Leary (1920- 1996), have come around again.  Currently, it is all too easy to access sacred plant ceremonies, inhale cacao, and consuming psilocybin, a naturally occurring psychedelic prodrug compound found in over 200 species of mushrooms.
There are other ways to travel into one's internal universe and uncover new states of consciousness without the use of substances. These methods include hypnosis, sensory deprivation, lucid dreaming, music therapy, sound therapy, and food therapy, among others.
Technology Takeover of 'Inner Space'
One of the more controversial methods to access inner space is through technological interventions. It is a heated topic that raises many ethical and existential questions about what it means to be human and aware. Elon Musk's brainchild, Neuralink is attempting to 'hack' consciousness states through technological interventions. In the recent launch and scheduled beta testing of human implants. called 'neural lace', it implies that any advancement in human consciousness may only happen through some future transhuman existence.
It appears that the hopes of this type of wearable and implantable technology are seen as a quick fix to develop telepathy, telekinesis, and psychic abilities. Some of the more altruistic aims are to help people with Alzheimer's and those that are paraplegic or suffering from neurodegenerative diseases.
As noble as these goals are, there is a hint of a potentially controlling and nefarious agenda. Also, it is revealing that those involved in this area of tech development do not fully understand the nature of human awareness and that it truly is possible to access altered, heightened, and expanded states of awareness through simple methods such as a consistent meditation practice.
Some Methods for 'Inner Space' Travel
Hypnosis
Hypnosis is a therapy where a person is put into a deep state of relaxation and trance states to access unconscious parts of the mind. Most people associate hypnosis for behavior modification or to uncover hidden memories, however, it may be used to access deep consciousness states. During deeper states of consciousness, a psychic may be able to hone in and be able to master their own intuition and psychic skills.
Sound Therapy
Using music, in particular sounds that resonate at certain frequencies can create an expanded state of consciousness. Solfeggio frequencies are when music resonates at a certain frequency, in Herz (Hz) which is used to create certain states of healing and expanded consciousness. Binaural beats are sounds that are intended to activate the third eye. When used regularly, the sounds are said to open and awaken the third eye chakra and pineal gland for opening spiritual awareness.
Color Therapy
Colour Therapy uses the energy relating to each of the seven spectrum colors of red, orange, yellow, green, blue, indigo, and violet. The colors are a spectrum of light of varying wavelengths. Each color is believed to have its own unique energy. These energies connect to the energy of each of the seven main chakras or energy centers of the body. Indigo is said to relate to the 6th Chakra, the location of the 'third eye', and violet to the crown chakra. Using various colors in combination is believed to be a therapeutic method to access inner states of awareness.
DMT, The 'Spirit Molecule'
Many people believe that to achieve a state of heightened awareness and expanded consciousness through chemical enhancement. It is believed that these experiences are directly related to the secretion of N-dimethyltryptamine, known as DMT. In 1990, Rick Strassman MD researched psychedelics, including DMT. He found that DMT is present in all of human life, and it is produced by the pineal gland, which is responsible for naturally occurring 'psychedelic' states that occur during birth, near-death, death, psychosis, and mystical experiences.
In a five-year study, he administered 400 doses of DMT to 60 human volunteers at the University of New Mexico's School of Medicine in Albuquerque. He authored the book "DMT: The Spirit Molecule," a recount of what happened over those 5 years. Strassman found that DMT changes our understanding of the human experience and the boundaries of consciousness.
A Psychic Perspective
Psychotropic trips and implantable and wearable technology may be a tempting way to see the furthest reaches of human consciousness. However, it is risky, and in most cases, not necessary to delve into the world of unknown and uncovered states of awareness. Using methods such as hypnosis and sound therapy may provide relaxation, insight, and heightened intuition, but may not directly lead to developing psychic abilities. A consistent meditation practice, coupled with methods such as using psychic tools to ground, run energy, and release pain, may result in the same effects.
If you want to explore the psychic tools, meditation, and psychic development, sign up for our Clairvoyant Meditation Free Open House to learn about course offerings. Book a student or professional psychic reading through The Psychic School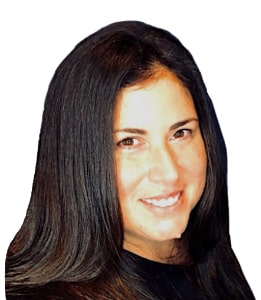 Authored by Natalie Colosimo
Natalie Colosimo is a passionate psychic reader who has studied intensively with The Psychic School for several years. Natalie exhibits an innate ability to communicate what she sees using a unique and relatable style.
Natalie refined and developed her abilities through intensive learning readings and healings through The Clairvoyant Training Program and is a graduate of The Clairvoyant Teachers Program. She currently works as a Psychic School staff member.
Natalie will be exploring a variety of blog topics related to all things psychic and hopes to rouse a sense of wonder and curiosity in the unseen world of spirit. Natalie believes that everyone can discover psychic abilities. Everyone can uncover their innate psychic awareness and be empowered to find answers and healing in their lives. She passionately guides and supports others to develop their clairvoyance and seniority.