Remote Viewing and Psychic Development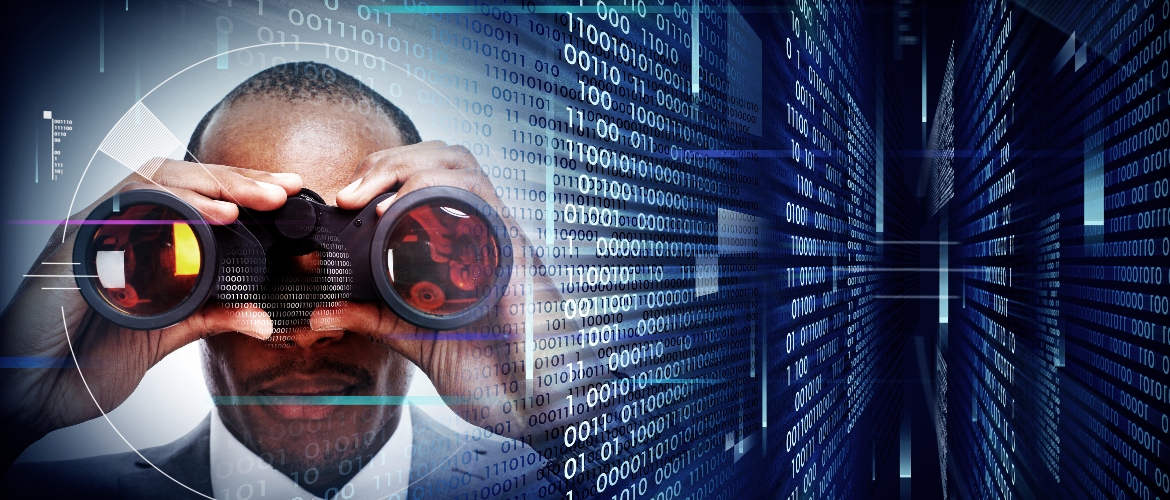 Remote Viewing and Psychic Development
Remote viewing in space shifting without leaving your chair. It is a convenient shortcut to a miracle, therefore, relatively high numbers of humans were able to achieve it.           – Lada Ray
Remote Viewing (RV) is a scientific practice of finding information about a distant non-local person, place, thing or event without using any psychic abilities. Remote Viewers look for what is called targets with little to no information, using a systematic approach of seeing at a distance. Although it is often associated with clairvoyance, remote viewing does not require these skills. In fact, remote viewing is touted by some as an almost scientific method that does not involve psychic awareness at all. Regardless, most of the well-known remote viewers in the past also possessed well-developed psychic abilities.
Anyone may learn the techniques of Remote Viewing today by following a few simple steps.  RV has an interesting and varied history and has been rumoured to be used by government and organizations, including the CIA, Military, Chinese and Russian governments, to spy on enemy targets and geo-locate hidden weapons and other resources.
Remote Viewing also goes by the names anomalous cognition and second sight. It was first coined in the 1970s and some of the original practitioners were Russel Targ, Harold Puthoff, and later Ingo Swan, Joseph McMoneagle, and Courtney Brown.
Stargate Project
In 1975, During the cold war, the United States government was looking for ways to get an edge over its enemies. They were aware that the Russians had spies that used these techniques to gather information. Most of the activities were classified until the project shut down and the CIA declassified much of the information. Many of the activities involved looking for targets such as the location of computers, information, people and military equipment. A lot of the work also involved gathering intelligence information on the roles of people that were being followed and photographed.
One of the military personnel involved in the project, Major General Albert Stubblebine later went on to become the president of the Munroe Institute. The organization was used as a training center for the military and is open to the public today. The US government has dismissed the efficacy of this project, but many individuals who were directly involved have since spoken up in interviews about the nature of the work.
MK Ultra
In the early 1950s, the US initiated a program to study various mental states called MK Ultra which operated for decades. More than 150 funded research studies were funded including the effects of sensory deprivation, isolation and the use of drugs and how they could alter brain function and potentially be used in various ways in the name of national security. In 1961 the CIA contacted the Psychology Department at Oxford University and asked them to explore Extra Sensory Perception (ESP). The resulting experiments and data were related to psychic ability and phenomena.
Development of Remote Viewing
Remote Viewing was initially developed at the Stanford Research Institute (SRI) by parapsychologists Russel Targ and Harold Puthoff. The term was used to separate its association with clairvoyance and suggested by Ingo Swann in 1971 after an experiment at the American Society for Psychical Research
In the 1990s Remote Viewing became popularized when the CIA declassified documents related to the Stargate Project. The program was developed to see if there could be any practical applications in using clairvoyance for military purposes. At that time the US government was aware that other nations were using these methods. The program was allegedly terminated in 1995 after it failed to produce results.
Some Notable Remote Viewers
Ingo Swan (1933 -2013) – was an artist, psychic, and one of the founders of remote viewing. After initial experiments in 1971, Swan worked with a team to create a method called controlled remote viewing, where coordinates are used to locate a visual target. He ran a  program in 1972 which was funded by the U.S. military. He was also known for his claim that he had remotely viewed the far side of the moon.
Russel Targ (1934 -) – A physicist, parapsychologist and author who is most known for his work in the development of remote viewing. Targ joined the Stanford Research Institute in 1972 where he and Harold Puthoff created the term remote viewing to describe the practice of seeing distant and unknown targets using inner vision. Targ also created an ESP trainer application that systematically trains the user to use their Extra Sensory Perception to see an image before it appears.
Harold E. Puthoff (1936- )- An electrical engineer who was involved in Scientology in his earlier years, He became involved with the remote viewing experiments and program through the SRI. In 1985 he founded a company called Earth Tech as well as several institutes for learning about energy generation and space propulsion. He was criticized and used as a case example in patent law on how to distinguish between innovation and pseudoscience.
Pat Price (  ? – 1975) A police officer from Burbank, California and Scientologist, Pat Price participated in several remote viewing experiments and programs along with his contemporaries, during the cold war. It is rumored that he was killed for being too accurate and uncovering 4 Alien Bases around the world, among other sensitive information. Some of this information was revealed when many CIA documents were declassified in 1995. He was known to be a strong psychic and a medium.
Claims of Remote Viewers
Remote viewing was interesting enough that a government-funded program was started in the U.S.A. in 1978, entitled Project Stargate. The story of this special unit may be seen as fictionalized in the movie Men Who Stare at Goats. (2009)
E.M. Gene Nicolay claimed that he was hired by corporations and various governments to remote view. He published a book of predictions that included a global currency reset between 2017 and 2019, the destruction of Rome in 2030, and an American Civil War in 2035. The book was entitled Timeline Collapse and Universal Ascension.
In 1975, Ingo Swan remote viewed a Russian submarine in conflict with an alien spacecraft in the ocean, where weapon fire was exchanged. After reporting on what he saw, the  Pentagon promptly funded his CIA coordinate remote viewing program.
Joe McMoeagle predicted where a US satellite Skylab would fall months in advance of the event. He said that it would fall in Padua, Italy. Eleven months later, that is exactly where it fell.
How to Remote View
Meditate and breathe to get into a relaxed state
Choose a location or focal point to direct your attention. It is interesting to use an online location generator that randomly gives you coordinates for you to remote view. You may also ask someone to place an object or do something in another room or place that you do not know about for you to focus on.
You may speak aloud and write down your observations. This may be in words, but it is also interesting to draw what you see. Look at landmarks, colors, textures, objects, people etc., It is not a clairvoyant reading rather gathering as much information about what is in your mind at first glance.
Validate what you have seen. If doing this exercise with another person, they may tell you or show you, when using an online generator go back to the website and click through to the target and compare with what you saw.
You may want to keep a journal to track your cases to see your progress over time.
A Psychic Perspective
Remote Viewing may be seen as a no-tech, natural form of virtual reality or perhaps similar to the tales of scrying, water gazing and crystal gazing. Although it has points in common with clairvoyance and other psychic abilities, it is not by definition a clairvoyant practice. It is one of many skills that one may develop in their journey into expanded awareness.
If you want to explore more of the techniques and world of remote viewing there are online and brick and mortar schools that provide training programs. Otherwise, it is something that is accessible to anyone through numerous websites that offer free information.  Remote viewing is a technique that anyone may follow, regardless of whether they have started to develop their clairvoyant awareness.
If you want to explore psychic tools, meditation, and psychic development, sign up for our Clairvoyant Meditation Free Open House to learn about course offerings. Book a student or professional psychic reading through The Psychic School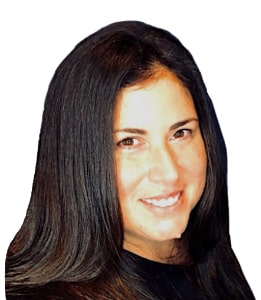 Authored by Natalie Colosimo
Natalie Colosimo is a passionate psychic reader who has studied intensively with The Psychic School for several years. Natalie exhibits an innate ability to communicate what she sees using a unique and relatable style.
Natalie refined and developed her abilities through intensive learning readings and healings through The Clairvoyant Training Program and is a graduate of The Clairvoyant Teachers Program. She currently works as a Psychic School staff member.
Natalie will be exploring a variety of blog topics related to all things psychic and hopes to rouse a sense of wonder and curiosity in the unseen world of spirit. Natalie believes that everyone can discover psychic abilities. Everyone can uncover their innate psychic awareness and be empowered to find answers and healing in their lives. She passionately guides and supports others to develop their clairvoyance and seniority.