Spiritual Gatekeeping in Psychic Development Circles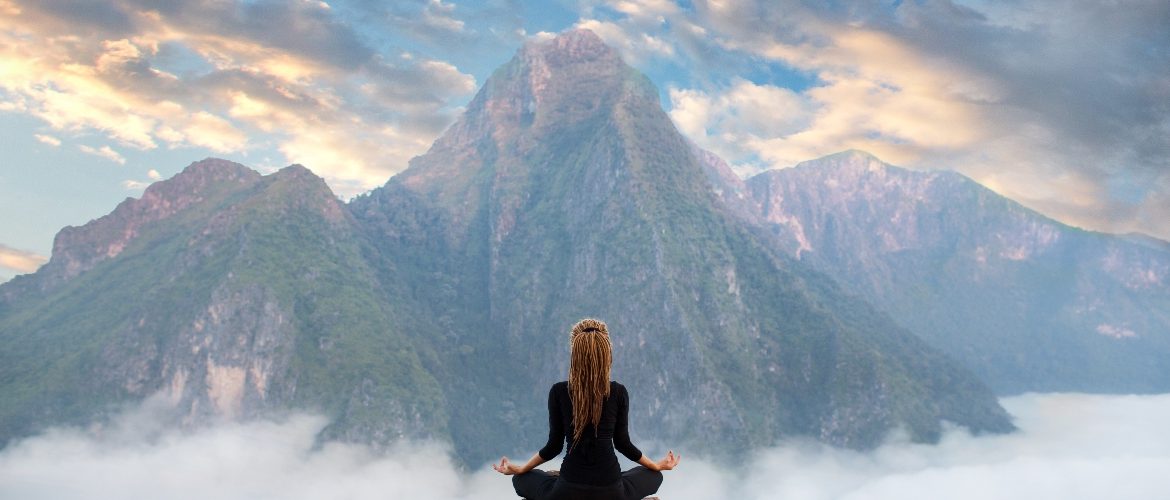 Spiritual Gatekeeping in Psychic Development Circles
"True teachers are those who use themselves as bridges over which they invite their students to cross; then, having facilitated their crossing, joyfully collapse, encouraging them to create their own" – Nikos Kazantazakis
Spiritual Gatekeeping
Spiritual Gatekeeping is a term that has been highlighted in several high-profile exposures of groups where the teacher creates dependent, toxic, even abusive learning environments for members. Often people turn to practices and groups when they are in a vulnerable state in their lives, in pain, seeking healing, personal growth, or questioning their sense of purpose or meaning. This is particularly prevalent during the pressure cooker environment of the global pandemic and geopolitical unrest. The words spiritual or spirituality have many definitions and refer to altered states (subtle, causal, non-dual, and psychic) that an individual may experience during a lifespan.
Gatekeeping is most prevalent in groups where the teacher takes on god-like status as a guru (which by definition means teacher but has a negative connotation) and creates a top-down or multi-level marketing type structure (MLM) as a way to maintain power and control over members.
Spiritual Gatekeeping is when a figurehead, teacher, or group restricts access to knowledge, information, resources, or opportunities; it suggests a barrier to learning, which places the power and expertise outside of the individual. It is also when the individual does not have the right to see, think, and do for themselves, and favors the pre-approved narrative and rules of engagement within the group. It is related to an old paradigm that comes out of stories of mystery schools, magick, and healing practices where the teacher would determine when an individual was ready to take specific steps.
Spiritual Gatekeeping is also associated with cult-like practices in more conventional and widely accepted spiritual communities, including organized religion yoga, and new-age groups. It may include idealizing spiritual teachers and healers, elevating them to an infallible guru or god-like status, and requiring the members to give all their power over to the individual or group.
Signs of Spiritual Gatekeeping
Restricted or secret knowledge, skills, resources, or information only available to those higher up in the group or for the teacher only.
Not being able to see, think, or express using one's unique voice
Only the predetermined views of the teacher or group are allowed with no system of checks and balances or room for constructive feedback
The individual only progresses to a level of development when permitted or assessed by the teacher or group, not genuinely reflecting their rate of growth.
There is no encouragement to develop personal awareness and connection to spiritual understanding, abilities, or knowledge.
A hierarchical, top-down structure within the organization that is defined and subject to an artificial assessment rubric determined by the teacher or group, not actual growth steps or ability
Spiritual Bypassing
When looking at Spiritual Gatekeeping, the concept of Spiritual Bypassing inevitably arises. Spiritual Bypassing is when a person uses spiritual and energetic practices to deal with difficult emotions, wounding, personal issues, and unresolved developmental needs. It may also be when someone only perceives positivity and the light and denies or suppresses so-called negative or shadow aspects. Bypassing may include intense participation in various groups or following a teacher. The individual seeks to forgo any sense of ownership for their choices, pain, and problems, deferring to another to save them from their life.
It can be tricky to discern creating neutrality from avoiding pain and problems that may need closer attention. It is possible to have 'too much of a good thing,' so to speak, and use spiritual and energetic practices and membership in a psychic or energetic healing study or group practice to avoid deeper core problems or prevent one from seeking other forms of support, such as working with a coach, mental health practitioner. It requires courage and work to 'face the music' of your personal story and look head-on at the truth of a situation and make changes.
Signs of Spiritual Bypassing
Here are some signs of spiritual bypassing as addressed by Robert Agustus Masters, Ph.D., in his book Spiritual Bypassing; When Spirituality Disconnects Us From What Really Matters. (Masters, 2010)
Repressing emotions under the guise of neutrality
Permitting yourself to express the positive
Lack of boundaries
Imbalance in developing certain practices at the expense of practical everyday learning
Overly developed cognitive process, with no emotional intelligence or moral compass
You are judging the shadow side in self and others.
Overly tolerant compassion, blinded to bad behavior and actions of others
Valuing higher chakra living over daily personal life
Delusional beliefs that one has transcended to higher levels of being over others
A Psychic Perspective 
The concepts of spiritual gatekeeping and bypassing may be applied to the areas of psychic, mediumistic, and energy work. When embarking on a new program or practice, there is a tendency to throw all of one's expectations, judgments, pain, and problems onto a teacher or group to avoid taking personal responsibility for life experiences and choices.
Creating a dynamic where you look for someone else to fix or heal you through their readings and healings may seem easier than the effort required to see for yourself. Ultimately, true healing and growth happen when the individual forges their path to expanding awareness and personal healing. Arguably, the only true and lasting healing and growth come from the individual. No one individual or group has your answers and certainly cannot heal you. What they can do is give you the tools to do it for yourself.
In truth, you do not need anyone or anything to connect with your self-awareness and psychic, mediumistic or healing abilities; however, it is sometimes beneficial to have a sense of community and others who understand what you are experiencing along the way and practice within in a safe container.
Some groups do not use ethical practices by maintaining an intimate group think atmosphere or doling out information with an aura of secrecy or control. They may be more concerned with creating an artificial pace of learning over a protracted amount of time that ensures that financial targets are meeting their quotas. This type of teaching suppresses an atmosphere of actual growth, healing, and independence.  Participation within codependent groups may create a competitive and emotionally enmeshed atmosphere, which may be hard to untangle afterward.
When embarking on or even throughout a program of study, using discernment is essential. Take time to read the mission and vision of the group or teacher. Look at reviews and see what others are saying about their experiences. You may want to try a reading or healing session and see how it lands with you.
Ask yourself; Is there a push to become like everyone else? Is individuality celebrated? Are questions encouraged? Is their space for constructive feedback? Is there transparency in practices and encouragement to forge your path when the program completes? Is the program not allowing you to progress at your own pace or withholding information even when it is clearly time to move on to the next step? Is there a logic to the steps and levels that the program offers? 
A quality program of study will actively seek to create successful and empowered psychics, mediums, and energy practitioners who heal and create for themselves and not suppress information or compete with an individual's personal pursuits. Quality and ethical psychic, mediumistic, healing, or energetic development programs will not say that they have your answers or create a co-dependent atmosphere and actively discourage this in favor of self-reliance, self-agency, and a sense of personal autonomy.
The ideal program of study is when a teacher or group is doing their work, facing their shadow as well as light aspects, dealing with their baggage, constantly seeking improvement, and maintaining their practices while working from a place of co-creation, equality, compassion, and integrity. It is possible to have a deep and meaningful experience, even within a more traditional and hierarchical system, although often this leads to placing someone above others as knowing more, as well as sanctioning or giving permission to be able to practice. The choice is yours and there is no one approach to developing psychic awareness, healing, and energetic practices. Choose wisely as it is your time, resources, and creative energy that you are investing.
If you want to explore psychic tools, meditation, and psychic development, sign up for our Clairvoyant Meditation Free Open House to learn about course offerings. Book a student or professional psychic reading through The Psychic School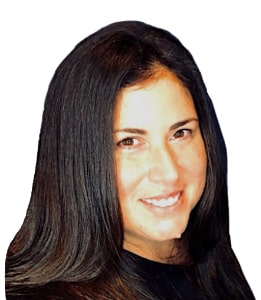 Authored by Natalie Colosimo
Natalie Colosimo is a passionate psychic reader who has studied intensively with The Psychic School for several years. Natalie exhibits an innate ability to communicate what she sees using a unique and relatable style.
Natalie refined and developed her abilities through intensive learning readings and healings through The Clairvoyant Training Program and is a graduate of The Clairvoyant Teachers Program. She currently works as a Psychic School staff member.
Natalie will be exploring a variety of blog topics related to all things psychic and hopes to rouse a sense of wonder and curiosity in the unseen world of spirit. Natalie believes that everyone can discover psychic abilities. Everyone can uncover their innate psychic awareness and be empowered to find answers and healing in their lives. She passionately guides and supports others to develop their clairvoyance and seniority.