Types of Psychic Readings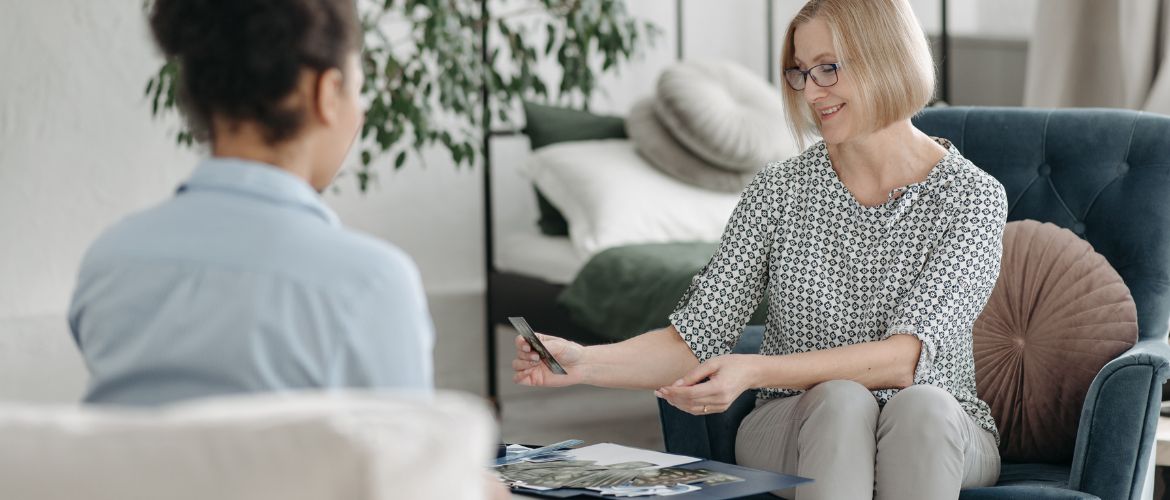 Types of Psychic Readings
There are many types of psychic readings, and finding one right for you can be challenging. Being open to a psychic reading is often the most significant barrier to receiving one. Even if a person books and attends their reading, resistance can get in the way. But if you are open and willing, it can be entertaining, if not life-transforming, experience.
There are many superstitions and misinformation about what a psychic can do for a client. If you are new to psychic readings, you may need clarification on what a reader can offer. The thought of having someone probe into the inner recesses of your mind may also be nerve-wracking.
Just as you wouldn't go to a carpenter to fix your plumbing, there are many types of psychic readings, and looking at what you are seeking and what your questions may be will help to narrow it down to someone that is the right fit. There is also a need to use discernment in this field, as not everyone works from a high moral or ethical point of view. Learning how to spot red flags in a psychic service will ensure that you have a safe and enjoyable experience and not be taken advantage of.
Types of Psychic Readings
There are many types of psychic readings, and each reader has a unique and individual style that they also bring to a session. Here are some of the most common readings.
Prediction
Predictive readings are when the reader looks at information related to timing and timelines on questions. It could be related to personal and professional questions. The problem with predictive reading is that it is not exact and can shift according to the intentions and actions of each individual.
Spiritual
Spiritual readings are when a reader looks at the spiritual development of an individual. It is when communication is given on the spiritual side of a person. It could also be related to certain practices like meditation, clairvoyant tools, or life themes related to personal questions. 
Mediumship
Mediumship is the act of reading the spirits of the deceased. It may be through evidence, giving times, dates, and specific personal details, or answering questions and giving messages. These readings may provide peace and closure for those grieving or left with unanswered questions upon a person's passing. It is not guaranteed that a sitter can connect with the person a client may want to hear from.
Healing and Reading
A reading can heal a client, but it is possible to give healing where communication is relevant to an individual. It is possible to receive a healing or a reading or integrate them into one session. Healings offer relief and release in the body and can provide peace and calm during difficult times and times of illness.
Psychic Reading Topics
Relationship Reading
Many people seek out psychics to look at relationships. The most common would be in romantic relationships and partnerships. Whether single, dating, married, divorced, or widowed, everyone is interested in knowing how or why relationships unfold the way they do. Relationship readings can also be about family, friends, colleagues, or pets. Let's face it; our relationships are what surround us and shape our lives. They can bring joy, sorrow, pain, and pleasure. Knowing how to connect with others is one of the great lessons in life. Love and acceptance are what we are all seeking.
A psychic can look at your relationship space and communicate what is present. A psychic may look at karmic relationships, soul mate and twin flame relationships, and blocks in relationships. 
Life Situations
Any life situation, whether personal or professional, can be looked at through a psychic lens. Readings may offer insight, validation, and a sense of harmony or answers. A quality reader will not give you your responses or a prescription on how to proceed; instead, read the images or information your spirit wants to show you. Ultimately, it is up to you to take or leave the information and integrate what is revealed in a session.
Personal Development
A personal development reading is when a client receives communication on a project or theme in a person's life. It may help clear blocks to abundance and offer insight on creative projects, how to proceed with a job, or help you find your answers and greater clarity to make decisions.
Communication with Deceased
There are several styles of mediumship. A Medium will connect with spirits that have passed over in death. A psychic medium will read the energy of a person who may no longer be on the physical plane. Evidential communication with an exact individual is not always guaranteed.
Best Practices
Not all psychics are the same in their approach, communication style, and intentions, and it is essential to consider some of the best practices in the field of energy reading. A good psychic will not try to pull you into a series of readings or a sense of dependency on their information. They will read the energy of a situation or question but not try to translate or interpret it for you. That is up to you to determine for yourself. Here are some of the Psychic "best practices":
They are happy to provide testimonials.
They have a clear outline of their services and set boundaries for themselves and you.
They make you feel comfortable and speak to you in a language you can understand.
Psychic Reading Red Flags
They do not try to fix or solve a problem and read the energy and information.
They do not try to interpret information on your behalf
They do not encourage you to get constant readings; instead, take some time to integrate the information before returning.
They do not provide a laundry list of to-dos for you
They do not say they can remove or fix a problem or make someone else do something for a fee. Spells and potions, and removals are not good practices.
Psychic School Reading
A student or graduate reading at the psychic school will involve a 90-minute reading of the rose, where your current energy and past lives are explored. Then there is a reading of the aura layers. Finally, your reading closes out with answering questions and a "next step rose" to help you integrate what information you received during your reading. You receive a recording within a week of your session to listen to at your leisure.
A reading with teachers at the psychic school may follow the same format, with opportunities to shape your reading according to your needs and questions during the session. Sessions are 60 minutes in duration. You also receive a recording at the end of your session.
The psychic school also provides healing through several healing clinics with students and graduates that use healing guides and a once-monthly Trance Medium healing clinic, which heals from a higher energy vibration.
A Psychic Perspective
The types of psychic readings you are drawn to depend on your desire. Taking some time to consider what you are seeking, coupled with surveying websites or through word of mouth, it is possible to make an informed choice about a reader. Having an open mind and checking in with your expectations will also allow for a more enjoyable reading, allowing the reader to tune into you more easily. 
A good psychic will not seek you out nor convince you that you need a reading. You will not see a quality psychic allowing you to use them for your every move and answer. An excellent psychic you may never have to see again. Above all, be amused by the experience! As with any service, using your discernment and stepping away from a situation where there may be a pressure sale or fear tactics is also a good practice.
If you want to explore psychic tools, meditation, and psychic development, sign up for our Clairvoyant Meditation Free Open House to learn about course offerings. Book a student or professional psychic reading through The Psychic School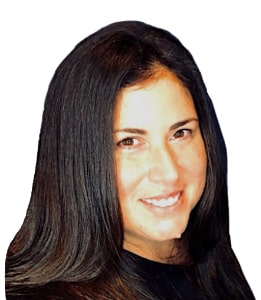 Authored by Natalie Colosimo
Natalie Colosimo is a passionate psychic reader who has studied intensively with The Psychic School for several years. Natalie exhibits an innate ability to communicate what she sees using a unique and relatable style.
Natalie refined and developed her abilities through intensive learning readings and healings through The Clairvoyant Training Program and is a graduate of The Clairvoyant Teachers Program. She currently works as a Psychic School staff member.
Natalie will be exploring a variety of blog topics related to all things psychic and hopes to rouse a sense of wonder and curiosity in the unseen world of spirit. Natalie believes that everyone can discover psychic abilities. Everyone can uncover their innate psychic awareness and be empowered to find answers and healing in their lives. She passionately guides and supports others to develop their clairvoyance and seniority.