Chakra Abilities
Chakra Abilities
Chakra Abilities
Chakra abilities are the psychic abilities related to each chakra center. They are open at a certain percentage at birth, and open and close in varying degrees throughout a person's life in relation to lived experiences.
Often when a person awakens they may have a psychic experience through one of their chakra centers. This can be confusing, exhilarating, and sometimes scary when there is no frame of reference to understand what is happening.
What is a Chakra?
A Chakra is an energy center. The term Chakra comes from the Sanskrit word, meaning 'spinning wheel'. The chakras are sensitive rotating energy vortices. They can become blocked or slowed down which may cause discomfort and even illness.
The human body has 7 major chakra centers, as well as several 'transcended chakras'. Three lower chakras are related to the body and instinct, while the four upper chakras are more related to spirit.
Chakras 1,2 and 3 are more related to our primitive instincts and can run wild at times. These chakras are ideally turned down during psychic practice. Chakras 4,5,6, and 7 are related to spirit and are used for dreamwork, healing, and reading.
Each Chakra has a related gland that secretes hormones. Keeping the chakras and glands working together creates greater health, wellbeing, and harmony in the body.
Reading Chakra abilities
Chakras may become less open and malfunction when we are in stressful situations, experience trauma, worries, and anxiety. It is possible to have some chakras opened, and some closed down. An overactive chakra can often be as unsettling as when it may be blocked.
Each chakra has several chakra abilities considered in terms of how open they were at birth and how open they are in the present time. During a clairvoyant reading, they are addressed during the reading of the aura layers, and the percentage open is read on a scale of 1-100%.
Chakra Abilities
There are several chakra abilities related to each chakra center, they are read on a scale of 0 – 100% during a clairvoyant reading. The information is related to how open the chakra was at birth and how open it is in the present time. Energy is in a constant state of flux, and therefore these percentages may change over time and be reflective of where a person is on their path. It may also speak to how experiences may affect the energy centers of our body.
1st Chakra – Root – Survival
2nd Chakra – Spleen – Clairsentience
3rd Chakra – Solar Plexus – Energy Distribution, Out of Body Experience, Out of Body Memory
4th Chakra – Heart – Affinity
5th Chakra – Throat – Clairaudience, Narrow and Broadband Telepathy, Inner Voice, Pragmatic Intuition
6th Chakra – Third Eye – Clairvoyance, Abstract Intuition
7th Chakra – Crown – Knowingness, Trance Mediumship Body and Spirit
Other Chakra Abilities – Precognition, Psychometry, Telekinesis, and Healing abilities are read in addition to those mentioned.  Transcendent Chakras and minor chakras are not read in the context of a clairvoyant reading.
A Psychic Perspective
The number and information related to chakras are not fixed, as it is constantly in flux moving through life experiences. Regular practices such as using psychic tools, meditation, clairvoyant reading and healing, and other practices can maintain these energy centers at a level of health, harmony, and wellness. With practice, a person may learn to open and close the chakra centers at will, which can provide many benefits.
Receiving communication on your chakras and chakra abilities during a clairvoyant reading allows you to be aware of where you are in the present time, and what you may wish to explore further in your healing and other practices. It may provide insight into how you communicate and walk in the world, interacting with work, relationships, and self.
As a practicing psychic, clairvoyant, and healer, awareness of the chakra abilities creates opportunities for reflection, healing, and intentional practices to integrate information in your practice and growth.
For a readee, it is valuable insight to hear and opens up an opportunity for further exploration of one's current life circumstances and growth as a spirit.
If you want to explore the psychic tools, meditation, and psychic development, sign up for our Clairvoyant Meditation Free Open House to learn about course offerings. Book a student or professional psychic reading through The Psychic School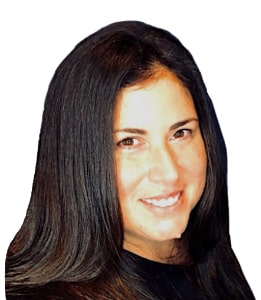 Authored by Natalie Colosimo
Natalie Colosimo is a passionate psychic reader who has studied intensively with The Psychic School for several years. Natalie exhibits an innate ability to communicate what she sees using a unique and relatable style.
Natalie refined and developed her abilities through intensive learning readings and healings through The Clairvoyant Training Program and is a graduate of The Clairvoyant Teachers Program. She currently works as a Psychic School staff member.
Natalie will be exploring a variety of blog topics related to all things psychic and hopes to rouse a sense of wonder and curiosity in the unseen world of spirit. Natalie believes that everyone can discover psychic abilities. Everyone can uncover their innate psychic awareness and be empowered to find answers and healing in their lives. She passionately guides and supports others to develop their clairvoyance and seniority.