Clairvoyant Development
Monday, September 19, 2022

Posted by:

Natalie Colosimo

Category:

Uncategorized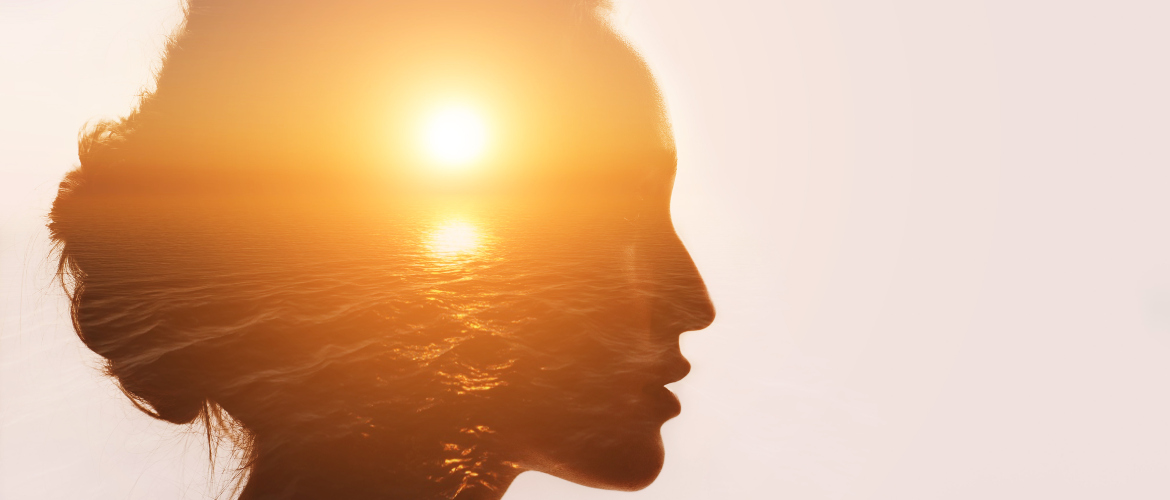 Clairvoyant Development
"Vision is the art of seeing what is invisible to others."  – Jonathan Swift
Clairvoyant development is when you increase awareness by accessing the extra sensory perception associated with sight. Clairvoyance is the ability to gain information about an object, place, or person through extrasensory perception, or ESP. It is one of the psychic senses. Clairvoyance consists of the French words clair, meaning clear, and voir,  meaning sight. Clairvoyance and other Clairs are ways in which a psychic gathers information during a reading or healing.
The Clairs
Parapsychology is the study of phenomena, including that of Clairvoyance. Although many critics argue that these abilities are not real, there is a growing body of scientific research suggesting otherwise. Among the other senses, there is 
Clairaudience – When a person hears information as an internal voice. It may be a word, a number, or a phrase. This ability may enhance the information shared during a reading or healing.
Clairsentience – Using a feeling sense to gather information associated with the 2nd chakra. This ability may also include gathering information by holding an object in hand and reading it.
Clairvoyance – Using the sense of sight via the 6th chakra. Through this sense, one may see mental image pictures with the mind's eye, which is conveyed to a client.
Claircognizance – Using knowing sense, associated with the 7th chakra. There is the knowledge that may be accessed and shared through this sense.
Clairgustiance – Using a taste sensation. While reading or healing, a particular taste may appear, and the information may have significance to the client.
Clairolefaction. – Using the sense of smell. During a reading, aromas may appear that provide further information that has special significance to the client.
Using the Clairs
How someone gathers information using ESP will be unique to each individual. When embarking on the development of increased awareness, it is often recommended to start with Clairvoyance because it places you squarely in your 6th chakra region, associated with the "third eye." Here you may perceive mental image pictures from a place of neutrality. 
Neutrality is helpful because it allows you to see more impartially. In contrast, working from clairsentience, for example, may create confusion between your feelings and what belongs to your client.
Clairvoyance is different from intuition. Intuition is a feeling of knowing something without thought; it may be based on what people call a hunch, feeling, or instinct. While everyone possesses a sense of intuition, this can be more powerful in certain bonds and relationships and among those who take the time to become aware of how they are truly feeling on a deep level. 
Training the Clairs
Although people are also born with an innate sense, it is with tools that it is possible to harness, control and manage information and energies with greater ease. Clairvoyance, however, goes beyond intuition because it involves a sense of awareness often resulting from consistent training and practices. This practice may include daily meditation, clairvoyant tools, and regular reading and healing practice. Tools and techniques also increase the health, longevity, and quality of your readings and healings with clients.
Developing Clairvoyance
Clairvoyance is available to anyone. Although it is exceptional, it is natural and practical when channeled in alignment with one's highest purpose. 
Clairvoyance can appear after sudden or unexpected circumstances such as a death of a loved one, illness, shocking event, or near-death experience (NDE). It may also be naturally present in an individual, with awareness from an early age. 
How someone develops Clairvoyance depends on several factors. Firstly, if a person grows up in an environment that supports and nurtures these sensibilities, it may be considered natural and effortless to self-express in this way. Sometimes individuals face criticism, doubt, and limiting beliefs that cause them to bury or suppress their abilities, only to surface later. In these cases, there may be a need to do some personal work and healing to clear any blocks and open up awareness.
There are many paths to developing Clairvoyance, including self-study, mentorship, and development groups. 
Your Most Dominant Clair
You first need to develop awareness to discover which Clair is more prominent for you. This practice may include periods of quiet contemplation and meditation. It may also be through courses and development groups in person or online. You may gain insight into how you access your information during these practices. 
When looking at which Clairs is most present for you, you may notice a particular chakra from which you sense and read information. For example, you may notice that you gather your information from your 6th chakra (vision, seeing), while another may notice that most information comes from the 7th chakra (knowingness).
A Psychic Perspective
Everyone is psychic and can have access to their Clairvoyance. How you access your awareness is as unique as a fingerprint. The study path is one of personal choice and preference when embarking on a journey to developing greater understanding and Clairvoyance. If you do not have a family or a community that values or supports this work, you may want to look at other avenues to open up and fine-tune your skills. 
With Clairvoyant development, there is always an option of self-study, which can sometimes be lonely and difficult to obtain feedback as you learn and grow. Another method is mentorship; however, this can sometimes foster unhealthy teacher/student dynamics. Finally, finding a quality development group or program with a clear path, checks, and balances, and room for diverse voices can be fun, supportive, and a meaningful way to develop. 
Whatever path you choose to explore this work, having consistent daily practices such as meditation, clairvoyant tools, and regular reading and healing practice is essential. Accessing a diverse group to train and receive feedback will make for an optimal environment for growth and development. 
It is encouraged to start with clairvoyant development, especially if you are a visual person. It is from the 6th that we may read and heal from a neutral space, which protects both you and your client in creating an energetic boundary and safe space to work within. 
If you want to explore psychic tools, meditation, and psychic development, sign up for our Clairvoyant Meditation Free Open House to learn about course offerings. Book a student or professional psychic reading through The Psychic School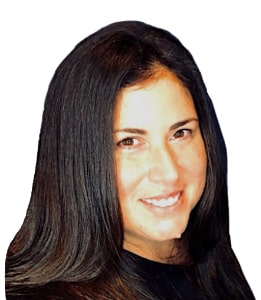 Authored by Natalie Colosimo
Natalie Colosimo is a passionate psychic reader who has studied intensively with The Psychic School for several years. Natalie exhibits an innate ability to communicate what she sees using a unique and relatable style.
Natalie refined and developed her abilities through intensive learning readings and healings through The Clairvoyant Training Program and is a graduate of The Clairvoyant Teachers Program. She currently works as a Psychic School staff member.
Natalie will be exploring a variety of blog topics related to all things psychic and hopes to rouse a sense of wonder and curiosity in the unseen world of spirit. Natalie believes that everyone can discover psychic abilities. Everyone can uncover their innate psychic awareness and be empowered to find answers and healing in their lives. She passionately guides and supports others to develop their clairvoyance and seniority.