Divination Tools and Psychic Awareness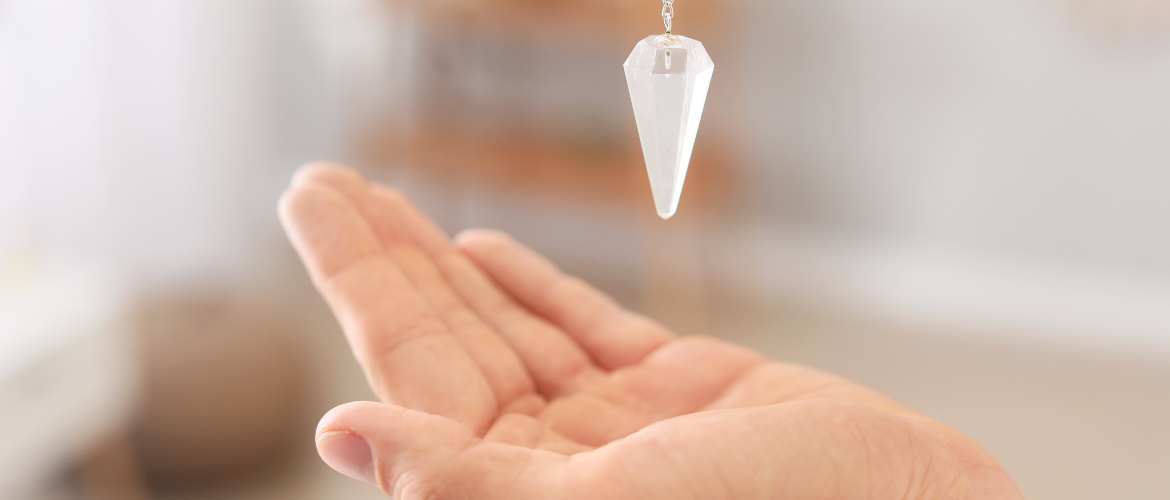 Divination Tools and Psychic Awareness
Divination is the ability to read and predict events with or without using tools. Historically, there have been seers in many cultures around the world. One of the most infamous was that of Sibyl. Thousands of years ago, Sibyl, or Sibylla, was known for her ability to prophesize and predict. As the years went on, society gave the title of a Sybil to any woman with this ability.
Psychic abilities have varied significance and are woven into cultural stories and religious systems worldwide.  Regardless of this legacy, many still choose to debunk and discredit this awareness.
Suppose you are interested in discovering your awareness and cultivating your psychic abilities, including clairvoyance. In that case, you may want to start with divination tools to learn to tune into your intuition and receive messages.
Pendulum
A pendulum is a conical-shaped object placed on the end of a chain. It can be simple or ornate. Many people choose pendulums made of crystal. A pendulum can be used by either hovering it over a paper with a yes/no written on it or asking simple yes/no questions to warm up and determine what direction is a yes and what direction is a no.
One criticism of the pendulum is that it responds to the body's subtle movements, and you are, in effect, consciously or subconsciously causing it to go in a specific direction. Once the rules are set, you can ask questions and see what movement emerges. It can help with decision-making.
Crystal Ball
One of the most classic and iconic divination tools is the Crystal Ball. It has been seen in film and television when psychic readers are shown. It is not the easiest of tools to use and requires significant practice. When looking at a crystal ball, a reader is scrying, searching for shapes and images that appear on the reflective surface. Diviners may also use mirrors and water in the same way.
Runes
Runes originated from Germanic, Scandinavian, and Anglo-Saxon origins and were initially crafted from stone, wood, or bone. Runes originally had Germanic alphabet symbols etched into them. The runes were placed in a pouch or container and would be shaken and thrown out. The runes faced up were to be read as the answer to the question. The order was also crucial in interpreting the runes.
Oracle Cards.
Oracle cards are not tarot cards. They are a series of cards with images and keywords that may be shuffled, drawn, and interpreted by a reader. Diviners can use them to make decisions or gain insight into life. Many types of oracle decks may be themed around many topics.
Tarot Cards
Tarot has a long tradition that may have started in ancient Egypt. Others believe that it originated out of Europe and was originally a simple deck of cards that the local wise woman or elder would interpret. The earliest tarot deck was invented in Italy in the 1430s; the modern versions of the tarot deck have a few threads.
One is that of the Marseille deck, an Italian-inspired deck created in the 17th and 18th centuries with noble roots and was initially used as a playing card deck. The Rider Waite Smith, or RWS was created by A.E. Waite and illustrated by Pamela Coleman Smith. Both were members of The Golden Dawn. The Rider Company published it in 1909. Finally, The Thoth deck was designed in 1944 by Aleister Crowley and illustrated by Lady Frieda Harris; that was intended to accompany his Book of Thoth.
There are literal as well as intuitive manners of reading tarot cards. All tarot decks typically have a major and minor arcana and have particular divinatory meanings, which include astrology and esoteric symbology. Readers may draw cards according to more traditional spreads or according to the interest of the reader.
Dowsing
Dowsing rods are sometimes seen as water detectors, allowing one to find underground mineral springs. They can do more when used as a divination tool. Dowsing is when two rods or sticks are held light and steady in hand, waiting to observe the rods moving. The rods will naturally cross into an X when they enter an area of intense energies. They can also be used to answer questions. Like the pendulum, the criticism is that the individual can affect the movement of the rod.
I-Ching
I-Ching coins were used as far back as 2700 BC and depicted the symbols for yin and yang. Each side of a coin is designated either yin or yang. The coin is tossed six times, and notes are taken on which side is facing up upon landing. The coins in sequence also create a code for the hexagram number that may be interpreted and used to answer a question.
Automatic Writing
Not to be confused with channeled writing, automatic writing is when a person in a meditative state sits with a question and writes all thoughts coming to mind using a pen, notebook, or paper. When finished, you may look for patterns, signs, or messages.
Tea Leaves
Reading tea leaves is when an individual freshly brews and drinks loose-leaf tea, leaving a few drops of liquid along with the tea leaves in the base. One thinks of a question, or it can be left open-ended. After a swirl of the leaves, the cup is turned upside down on the saucer. The reader will find patterns and maybe even images created by the tea leaves. It is possible to find answers to a question through these interpretations.
Bibliomancy
Bibliomancy is divining from books. It involves choosing a book, closing your eyes, turning it to a random page, and placing a fingertip onto the page. Then open your eyes and read whatever words or messages are contained there. The key is the interpretation of what you read afterward.
A Psychic Perspective
Divination tools can be an excellent pathway to getting in touch with your spirit and soul and tapping into your intuition, but it is essential to use them in a balanced way. Being overly dependent on a tool to access your awareness can block you from your true clarity. They can open you up to possibilities, but actual development occurs internally and requires nothing other than your time and attention. In a professional reading setting, divination tools can be a great focal point for clients, especially those new to readings. You may open and expand your awareness through many methods, including regular meditation practice and using clairvoyant tools.
If you want to explore psychic tools, meditation, and psychic development, sign up for our Clairvoyant Meditation Free Open House to learn about course offerings. Book a student or professional psychic reading through The Psychic School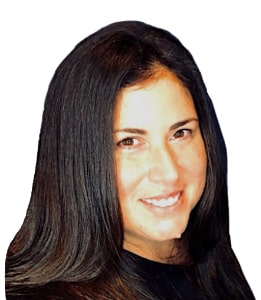 Authored by Natalie Colosimo
Natalie Colosimo is a passionate psychic reader who has studied intensively with The Psychic School for several years. Natalie exhibits an innate ability to communicate what she sees using a unique and relatable style.
Natalie refined and developed her abilities through intensive learning readings and healings through The Clairvoyant Training Program and is a graduate of The Clairvoyant Teachers Program. She currently works as a Psychic School staff member.
Natalie will be exploring a variety of blog topics related to all things psychic and hopes to rouse a sense of wonder and curiosity in the unseen world of spirit. Natalie believes that everyone can discover psychic abilities. Everyone can uncover their innate psychic awareness and be empowered to find answers and healing in their lives. She passionately guides and supports others to develop their clairvoyance and seniority.