Psychic Predictions for 2022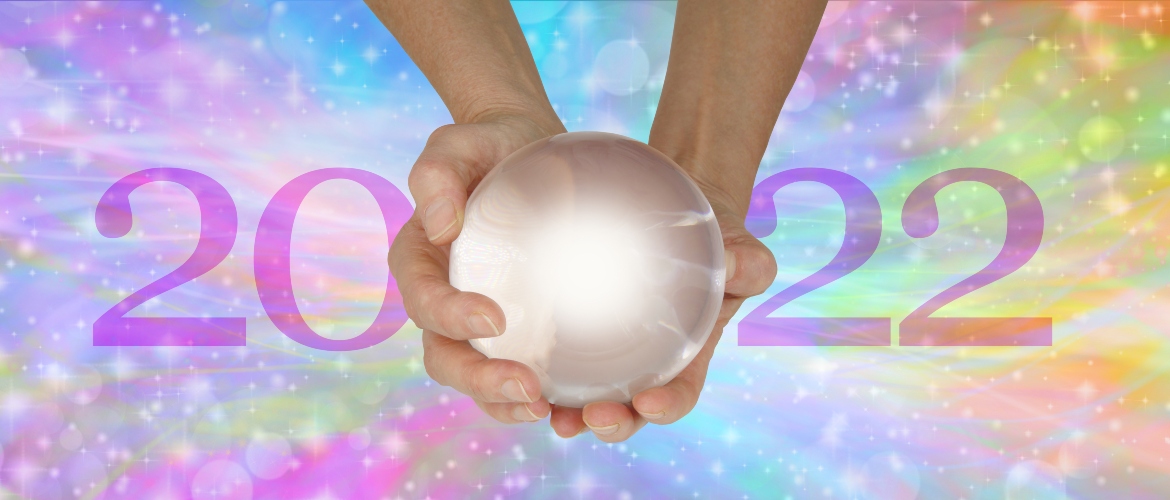 Psychic Predictions for 2022
Psychic predictions are a yearly source of fascination by the general public.  A Psychic prediction is when a person uses clairvoyance to see mental image pictures that are in the future. It is not always certain when or if a prediction will come true, and in some ways, the trajectory may be altered as soon as it is stated.
Whether people are seeking a sense of security in knowing what may transpire, or want to explore the limits of human awareness, predictions are in high demand as one year ends and a new one begins. Although there is some controversy surrounding whether it is possible to see into the future, there are many case examples of when predictions have come to pass.
The months of November, December, and early January are when many people are interested in looking into the future and seeing what is in store. Every year, the students, teachers, and staff of the Psychic School, a global online school for the development of Clairvoyance and Clairvoyant healing, gather to reflect and look at the year ahead. It is always an entertaining gathering, as well as insightful.
Here are The Psychic School's predictions for 2022.
Geographic Hotspots and Natural Disasters
In April, there will be an increase in solar flare activity. 
In November, the Himalayan regions will experience great shaking and avalanches. 
In the Summer, there will be flooding spanning across the Midwestern United States. 
Between May and September, there will be volcanic activity in Hawaii. 
Humans are gradually developing a more innate sensitivity to natural disasters in the same way animals are.
In the fall, in September and October, the Northern Lights will intensify, becoming more visible. 
In August, Mount Fuji in Japan will erupt. 
Volcanic eruptions will increase in the region of the Pacific Islands. 
In the Summer, there will be ground movements in the Pacific North West, with a new fault line activation. 
Ground shaking will be experienced in South America, creating massive sinkholes.
Political Changes in the U.S.A. and Worldwide
The U.S. President Joe Biden will have a stroke.
Joe Biden will experience a health crisis with memory loss.
Joe Biden will step down from his role as president.
Former U.S. President Donald Trump will become more active with many rallies across America.
The Conservatives will have some power back and make a big deal about it.
Group caucus voting for candidates in a party environment.
In the U.S.A. Right-wing militia will pop up all over the country and patrol things like borders. Left-wing groups will also form militia groups. This escalation of tensions could lead to a form of civil war.
The Philippines will stand up to China in an indirect way by targeting their fishing vessels.
In the U.S.A., a political leader with a satanic background will emerge but will not gain power.
Central American countries will ease up political strife with less conflict.
Stock Market and Economic Changes
There will be an effort to educate children about the stock market to learn how to trade. 
There will be an explosion causing the market arrow to move up and down.
Businesses will have a hard time hiring people and keeping up with demand.
Areas of the stock market will expand and go in different directions.
New platforms appear to help people become successful self-employed entrepreneurs.
It will be easier to invest.
There will be a scandal coming out of a big corporation such as Amazon or Tesla. 
Non-Fungible Tokens (NFTs) are in even more demand.
A pre-existing trade war restricting the distribution of goods and resources will be apparent and intensify.
An alternative payment platform, similar to Pay Pal, only using Cryptocurrency will attempt to loosen government control of the monetary system and restore it into the hands of the people.
Medical and Scientific Breakthroughs
Developments in Artificial Intelligence (AI) and robotics will have practical applications and usage in the home.
Worms in the month of July
A disease will appear in the Pacific Islands region, affecting the skin and forming blisters.
Poisonous pollen will affect the skin, forming blisters.
Companies will many new children's toys will be developed to educate about mechanics and machinery.
In October, there will be a discovery of how the brain has changed.
Discovery of how to manipulate and create new neural pathways in the brain as a means of memory retrieval, with the use of implants. Reinstalling memories with an implant.
There will be the discovery of a new constellation.
There will be a sighting of a barbell-shaped alien ship.
Glasses will come on the market that creates real-time Instagram filters on people and things in the world.
An emphasis on self-healing and non-medical healing. More than before, new students will find their path to learning through The Psychic School, emphasizing healing over clairvoyance. 
There will be three new COIVID-19 variants, with a third appearing in the fall. It looks bleak.
There will be an emphasis on producing more compact, faster cars and other vehicles, including space ships, using smaller motors.
A company will develop a new robotic medical tool for looking into the eyes.
New non-invasive medical enhancements and treatments for arms and face 
COVID-19 will mysteriously disappear
Fashion, Fads, and Trends
There will be a resurgence of mohawks and fauxhawks.
Suspenders will trend
Slim cargo pants in summer colors will be popular.
Heavy use of head wraps, scarfs, and headbands 
Comic books will continue to increase in popularity and expand.
Designers will make clothing with different organic materials, such as kelp, woven into fabrics, changing its characteristics. 
QVC/ Shopping Channel-style television shopping will make a big comeback.
Clothing will become a way to identify with different groups, down to precise details, such as shoes and a new fashion style.
The 1930s will inspire fashion trends.
Hoodies that are pointy, with a ribbed texture in the chest area, will become popular. Science-Fiction style clothing
A dangerous viral trend on Tik Tok is where young people will instruct each other on performing basic body modification/plastic surgery. It will look like a cutting and suturing with butterfly bandages.
Thigh-high socks will make a comeback.
Media and Entertainment News
A sweet shop will malfunction, causing a city to smell for a day.
Britney Spears will launch her freedom tour.
Groups will expose inhumane treatment of people will be revealed, and celebrities will offer help and support
There will be continued media wars, fighting over airtime and bandwidth, with a continued attempt to control "the message." 
Scandal after scandal will be broadcast on the news.
A form of movement, similar to tap dance, with no music, will show the rhythms as a form of communication.
Telepathic communication will become more widespread, as people are looking for ways to communicate truth, bypassing media lies.
If you want to explore psychic tools, meditation, and psychic development, sign up for our Clairvoyant Meditation Free Open House to learn about course offerings. Book a student or professional psychic reading through The Psychic School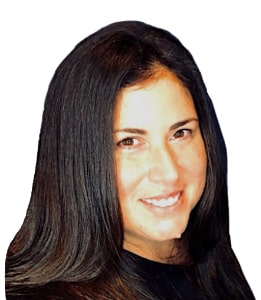 Authored by Natalie Colosimo
Natalie Colosimo is a passionate psychic reader who has studied intensively with The Psychic School for several years. Natalie exhibits an innate ability to communicate what she sees using a unique and relatable style.
Natalie refined and developed her abilities through intensive learning readings and healings through The Clairvoyant Training Program and is a graduate of The Clairvoyant Teachers Program. She currently works as a Psychic School staff member.
Natalie will be exploring a variety of blog topics related to all things psychic and hopes to rouse a sense of wonder and curiosity in the unseen world of spirit. Natalie believes that everyone can discover psychic abilities. Everyone can uncover their innate psychic awareness and be empowered to find answers and healing in their lives. She passionately guides and supports others to develop their clairvoyance and seniority.