Space Clearing and Psychic Awareness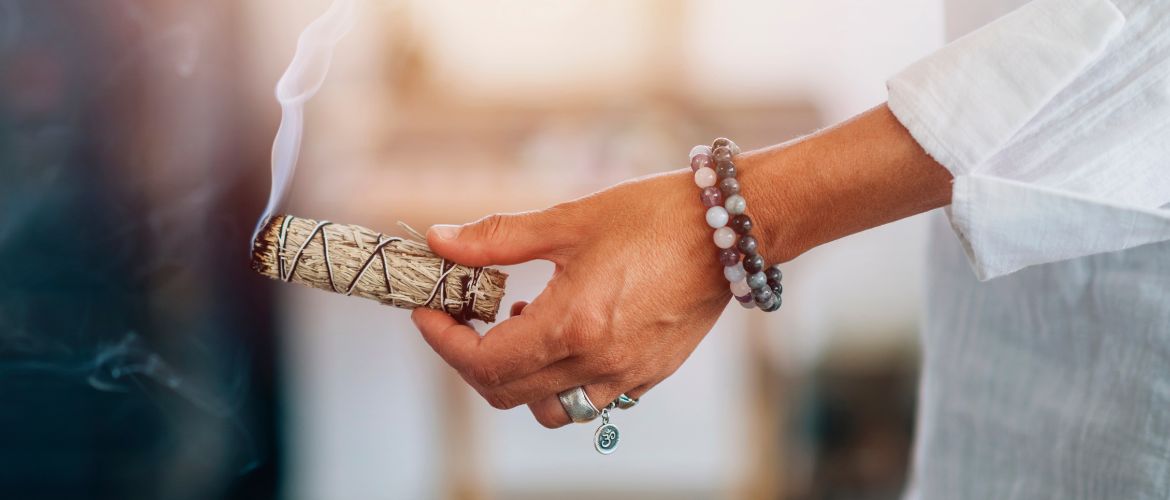 Space Clearing and Psychic Awareness
Space Clearing is not merely about spring cleaning; it's all about the energy.
As we embark on a new year, it is common to want to clean and purge routines, relationships, and spaces. We will clear out closets and throw out what is no longer needed to make way for the new and fresh. Clearing spaces is possible with cleaning and organizing, but clearing spaces is also a matter of energy.
Energy is dynamic and ever-changing. It can stagnate in spaces, relationships, projects, workplaces, and even within you. Energy must flow freely to maintain optimal health and movement in all areas of life. It is also possible to set energy to a particular tone or vibration to create health and abundance in all areas of life.
Have you ever walked into a room with a bad vibe about space? It is possible to detect and read residual energy that lingers in physical areas. That energy can have many origins. It could be related to the energy generated during an argument or perhaps someone passed in the room. It could also be related to paranormal activity. Whatever the origin, it is possible to clear spaces energetically using psychic awareness.
Energetic space clearing is now a mainstream conversation. Vogue and Goop even discuss clearing a space using sage and other methods.  Many corporations will hire individuals to energetically clear out and rearrange head offices, warehouses, and storefronts to create more optimal environments for productivity, growth, and generating profits. Burning sage and herb bundles is the standard go-to tool that has gained popularity. More elaborate clearing may involve a ritual or mantras. One can hire someone to clear a space, but it is possible to do it alone without expensive oils and plants or paid services. It is possible to gain this awareness and perform your practices to cleanse, clear, and resent the energy of spaces.
Space Clearing Traditions
Chinese New Year is the most important holiday in the Chinese calendar. It involves many traditions, including visiting family and friends and sharing food and good fortune to come. One practice is thoroughly cleaning and clearing the home to prepare for his celebration and the New Year.
Cleaning and clearing the home is said to clear away all the bad luck of the previous Year. Western culture shares this sentiment with a clearing out for the New Year on January 1. We leave the old behind to make room for future possibilities. Then resolutions are made to strengthen the focus on achieving positive results. Clearing creates space for the home to receive the good fortune that comes with the New Year.
Cleaning and organizing set the tone for the festivities in preparation for the New Year. The Irish have space-clearing traditions that are connected to the New Year. On the New Year, open the front and back doors at midnight to let air pass through, blowing out the old and bringing in the new. Finally, smudging using plants native to the region clears the air and makes space for the new.
Uses for Space Clearing
A space can be a home, a business, or even your car. Grounding and clearing your areas can create more harmonious relationships and increase your prosperity. It can develop a sense of safety for sleep. An energetically clear space is healthy, promoting the health of those who dwell within it.
Space clearing is not about some haunting or poltergeist gone wild that requires removal. However, this is possible. Space clearing can be an opportunity to release energy surrounding a relationship, business partnership, or any situation you want to release. Cleansing and clearing create space for something new to come in.
Space clearing in a business can be a powerful tool for new cash flow and growth opportunities. Many companies employ these methods to enhance productivity, creativity, and growth. While not as well known in the western world, this cleansing and clearing is ingrained in many cultures worldwide and is considered an essential step to any new personal or professional transition.
Reasons To Clear a Space
Preparing for the New Year
Preparing for a special occasion
To mark a milestone or transition
To resent energy in a business or project
To clear out negative emotions from self or others
To create a clear space for meditation, healing, and energy work
To increase wealth, prosperity, creativity, improve relationships, etc.,
How to Clear a Space
Physically clean and organize the space.
Throw out old, broken, and unused items, papers, and garbage
Use sage or something similar to clear and circulate energy
Light a candle, ring a bell or clap your hands
Play music or do it in silence, whatever is preferred
Place a bowl of salt water on a counter or salt in each corner of the room. Dispose of the salt into the soil or down the drain after a while.
Open the doors and windows to let fresh air pass through
Visualize grounding the space
Visualize what you would like to bring in (Healing, prosperity, Love, Harmony, Fun, etc.)
Place crystals in the space. Selenite is an excellent clearer of energies, as is obsidian for negative energy.
Use your discernment. Ask a reputable energy worker, psychic, or another spiritual figure you resonate with to facilitate a clearing. Whatever has meaning.
Learn how to meditate and use clairvoyant tools to ground, clear, and set the intentions of a space
Use guides or healing angels to help you clear space.
A Psychic Perspective
Many traditions worldwide include cleansing and clearing a space to ring in a new year, start a new project or reset stale or stagnant energy. Energetic space clearing is helpful to ward off perceived negative energies or something that doesn't feel comfortable or favorable in the home or business.
Space clearing can happen in many ways; however, it is not necessary to use elaborate methods. Sage and special incantations are unnecessary to clear a space. At the core,  setting the intention to clear your space is sufficient to shift the energy. When enlisting the help of others to provide this service, it is important to use discernment and check in with yourself to see if you are coming from a place of dependence.
Clairvoyant tools and meditation are also helpful in clearing spaces. It is a step further and sets the energy of a space to something in particular intention or vibration that you would like to draw into your life. Clairvoyant tools are accessible at any time and help to keep your personal and physical space cleansed and clear.
If you want to explore psychic tools, meditation, and psychic development, sign up for our Clairvoyant Meditation Free Open House to learn about course offerings. Book a student or professional psychic reading through The Psychic School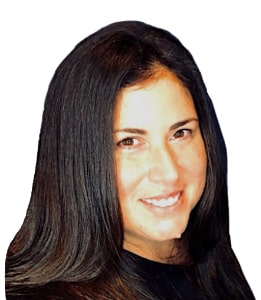 Authored by Natalie Colosimo
Natalie Colosimo is a passionate psychic reader who has studied intensively with The Psychic School for several years. Natalie exhibits an innate ability to communicate what she sees using a unique and relatable style.
Natalie refined and developed her abilities through intensive learning readings and healings through The Clairvoyant Training Program and is a graduate of The Clairvoyant Teachers Program. She currently works as a Psychic School staff member.
Natalie will be exploring a variety of blog topics related to all things psychic and hopes to rouse a sense of wonder and curiosity in the unseen world of spirit. Natalie believes that everyone can discover psychic abilities. Everyone can uncover their innate psychic awareness and be empowered to find answers and healing in their lives. She passionately guides and supports others to develop their clairvoyance and seniority.