The Ethics of Psychic Reading and Energy Healing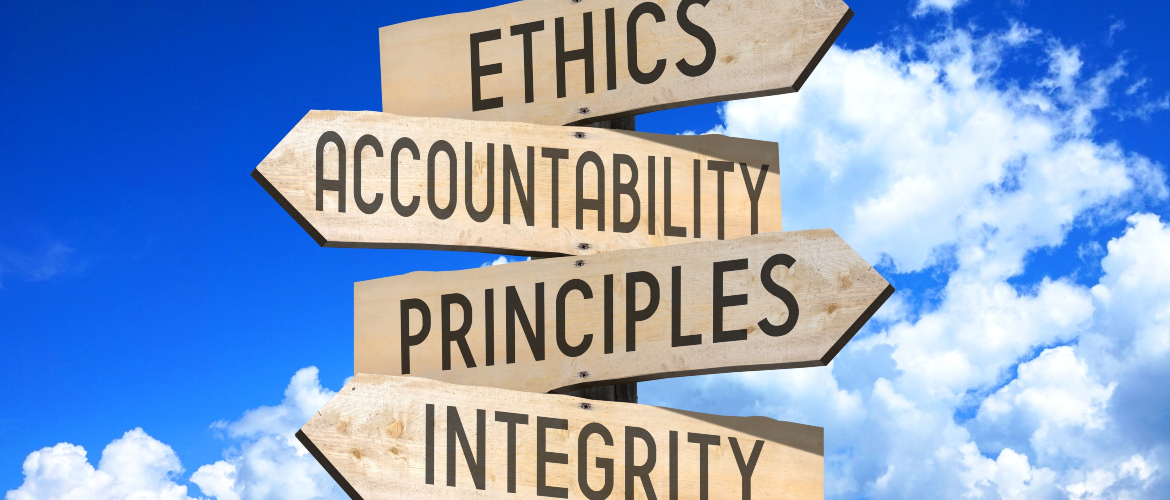 The Ethics of Psychic Reading and Energy Healing
Millions of people around the world use the services of psychics, mediums, and energy healers on a yearly basis. Psychic coaching, reading, and healing are becoming increasingly more commonplace as a viable alternative form of support and guidance. A New York Times article recently stated that Psychics are the latest "wellness coaches", and even the popular lifestyle brand Goop has a directory that curates the best quality psychics, mediums, and energy workers across the Globe.
Psychics are becoming more commonplace on a personal and professional level. Many successful businesses look to psychics for guidance in business matters.  Psychics, mediums, and energy workers are more visible in film, television, and documentaries, which points to greater acceptance of a once-taboo realm.  With the rise in popularity and an explosion of practitioners, it raises questions around standards, best practices, and ethics. So how do you discuss standards for energy-based work?
Being clairvoyant, psychic, mediumistic, and reading or healing does not automatically mean that a person or organization is operating from some moral or spiritual high ground. In fact, it is a common misconception that these abilities are linked to a morally elevated value system. There are many individuals and groups working that do not consider or the best interests of all involved and are not reflective of some sort of spiritually evolved viewpoint.
Ethics are by definition"The principles of conduct governing an individual or group, ie professional ethics; a system or philosophy of conduct and principles practiced by a person or group; the discipline dealing with what is good and bad and with moral duty and obligation; a set of moral principles or values."
Ethics in a Professional Reading or Healing Practice
From a psychic viewpoint, ethics would refer to the practices and values that are in alignment with the "highest and greatest spiritual growth, awareness, understanding"  for all involved. The ethics of a psychic group or individual can be shown in many ways including in written policies and practices the literature and information provided, as well as through something as simple as a prayer or statement that sets the intention at the beginning and end of each session.
As in any professional practice, creating, defining, and adhering to a Code of Ethics allows you to outline what is considered acceptable behavior, promoting best practices or a standard of practice, in conduct, training, and mentorship. Creating a code of ethics provide benchmarks for those that will work with you and for you, and establish a framework for professional behavior and related responsibilities. It builds trust between the practitioner, client, or student.
In the world of psychic reading and healing work, there is no governing body per se and no fixed set of rules passed down that states how to work with energy. Anyone can practice, and the onus is often on the client seeking a service to determine whether someone is who they claim to be and has the best intentions. For those seeking a one-time experience of a reading or healing, it may not really matter, but if it is a prolonged relationship over time or part of a program of learning, it is worthwhile to look into what a person, group, or organization stands for.
Defining Ethics in Psychic and Energy Work
Psychic, mediumistic, and healing abilities may be passed through family or group lineage with a set of practices, but other than considering the laws of "do no harm" and karmic implications, it is up to the individual to define what and how they will engage in the practices. There is no spoken or written way to engage in this work, and using these abilities are not necessarily related to some moral or spiritual higher ground.
When embarking on professional reading or healing practice, general business, or even in a learning and teaching capacity, it may be helpful to consider your mission and vision, as well as develop the essential elements that make up your practice.
This may allow you to become more clear on what you offer and help clients find you. It also sets boundaries for what you will and won't cover in a session. For a potential client, it may help them to see if a service is the right energetic match.
Mission Statement – A mission statement is a sentence or short paragraph that defines the existence of a business, non-profit, government organization, or any other entity. Mission statements get at the heart of why a company exists, rather than how it exists. Psychic translation – What is the main purpose for the practice or organization and why does it exist?
Vision – A vision statement, whether as an individual, or organization, is an important part of a business plan's overview. It may be your dream for your company as well as part of the path you're laying for your business in the future. The vision statement is generally written with a long-term perspective in mind. Psychic translation – What is your vision for the work you are doing and the services you are providing?
Essential Elements – These may vary but could include the executive summary, individual or organizational summary, market analysis, products and services, business strategy and implementation, competition, operations, organization, financial analysis, and documentation. Psychic translation – How are you going to provide this work? What are the methods of delivery, and organizational features, to name a few considerations?
Benchmarks – Can be internal or external. The objective of benchmarking is to understand and evaluate the current position of a business or organization in relation to best practice and to identify areas and means of performance improvement. Psychic translation – What is your line that you will not cross in terms of how, what, and with whom you will engage in this work? If it is a larger group or organization, what are the measures that create a standard of practice?
Best practices – Best practices are a set of guidelines, ethics, or ideas that represent the most effective or prudent course of action, in a given business situation. Best practices may be established by authorities, such as regulators or governing bodies, or they may be internally decreed by a company's management team. Psychic translation – What is the standard of practice, and what is not considered within the scope of what you provide? Is there a system of checks and balances in place to ensure that there is a safe, professional, and consistent experience and service for all those involved?
Code of Conduct – It is a set of principles designed to guide those involved to conduct themselves with honesty and integrity in all actions representing the organization. Psychic translation – Is there a topic you will not cover, an expectation of professionalism, or a limit to what is acceptable behavior and language both from the reader/readee or healer/healee?
Legals – The limits of a psychic or healing practice and providing these services that are definable by the law of the region in which you are practicing. Psychic translation – It is on you when you begin any business to consider what the laws are in your region surrounding this work. Seeking professional counsel or networking with others in the field is a helpful course of action.
For Psychic Readers and Healers
While there are no fixed guidelines on how to practice as a psychic, or energy worker, here are some things to consider:
Is the work in alignment with my values?
What are the limits of who or what I will engage with?
Have I set energetic boundaries and am I honoring my spirit?
Am I committed to confidentiality?
Have I considered personal rights?
Do I work from a place of neutrality and non-competition?
Do I work from integrity and show up as my authentic self?
Is the notion of "do no harm" firmly rooted at the center of my practice?
Do I use humor and compassion to create space and levity in the work?
Do I want to engage in some form of giving Back or tithing?
Are there colleagues or peers that I may check-in, share, grow, and be accountable with?
Are the services being provided in consideration of the greater highest growth of all involved?
What are my boundaries around what I will allow within a session? (this can range from anti-harassment to inclusivity to any consideration meaningful to you or the organization.)
Do I have a system in place to protect my client, as well as myself,  and create a truly safe space for those involved?
For Readees and Healees 
When I look through the socials and literature on an individual provider or organization, what is the overall sense that I get?
Are there clearly outlined services as well as policies and procedures?
Is the person or group respectful, personable, and professional in how they speak and approach the work?
Is there a way that I may try out or explore services further that will give me a clearer understanding of what is on offer?
Do I feel I have personal power and agency to find my own answers and process the information given?
Am I being asked to lock into some sort of costly scheme or package where I am expected to rely on the practitioner or do I have a sense that I can walk away and choose how often I seek readings and healings?
Do I hear a statement or prayer of intention at the beginning and end of each session?
Do I leave feeling more freedom in being energized with a new perspective or greater clarity?
A Psychic Perspective
There are no fixed guidelines on how to work professionally as a psychic, medium, or healer. Anyone may call themselves a psychic and healer, and in some ways, everyone has this potential. The difference is in seeking out or providing a service that clearly outlines parameters is that you will get a consistent experience and build trust and reputation over time.
As a readee, it may be worthwhile to consider what a particular reader or healer by reading client testimonials, and browsing content and information on social media and websites. This gives a feel for what a group or individual provides. You may want to attend an open house or some free offering to get a sense of if it is the right fit for you.
As a clairvoyant, psychic, medium, or healer, it is worthwhile to take the time to consider your ethics and best practices. Knowing what you are willing to provide, how and with whom, will attract the right clients and experiences to you. It also builds trust and reputation and contributes to the success of a business.
As a clairvoyant, psychic, medium, or healer, also consider looking at your ethics from a clairvoyant space in a rose for what you see. Coupled with the use of your mediation and psychic tools, including the mighty mock-up tool, you genuinely have the power to create a practice that is in alignment with your interests and values.
Whether a client, student, reader, or healer, defining your personal ethics, through a clear vision, and best practices, can help you to set the energy your professional or student space and draw in experiences in an intentional way. Psychic tools and meditation are useful for exploring ethics. Creating and practicing with clear intention also draws in the ideal clients and/or students to your practice or organization and create the optimal environment for safe and meaningful experiences.
At The Psychic School, the principles and practices used are based on the meditation techniques and clairvoyant tools created by  Lewis S. Bostwick (1917 – 1993) who founded the Berkley Psychic Institute and Church of the Divine Man. Bostwick focused on sharing tools of awareness around the world with the aim to empower the individual to find "freedom and joy" in body and spirit.
The Psychic School Mission
"The Psychic School is a spiritual sanctuary where individuals from around the world come together and use psychic tools designed to unlock and awaken natural clairvoyance. Clairvoyance allows you to find your own answers, solve the biggest of problems, see and communicate with angels, explore past lives and Akashic records, and read the auras, chakras, and spirits of the people around you.
The Psychic School is dedicated to awakening the highest potential of the human spirit. Together we are owning our psychic abilities, embracing cosmic consciousness, and connecting with universal divinity. We offer foundational courses, continuational, downloadable workshops, graduational programs, as well as psychic readings, spiritual healings, and meditation retreats to anyone with an open heart and an open mind. At The Psychic School, you will use your psychic abilities to create a more meaningful, healthy, and joyful life."
If you want to explore the psychic tools, meditation, and psychic development, sign up for our Clairvoyant Meditation Free Open House to learn about course offerings. Book a student or professional psychic reading through The Psychic School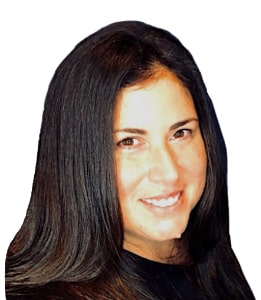 Authored by Natalie Colosimo
Natalie Colosimo is a passionate psychic reader who has studied intensively with The Psychic School for several years. Natalie exhibits an innate ability to communicate what she sees using a unique and relatable style.
Natalie refined and developed her abilities through intensive learning readings and healings through The Clairvoyant Training Program and is a graduate of The Clairvoyant Teachers Program. She currently works as a Psychic School staff member.
Natalie will be exploring a variety of blog topics related to all things psychic and hopes to rouse a sense of wonder and curiosity in the unseen world of spirit. Natalie believes that everyone can discover psychic abilities. Everyone can uncover their innate psychic awareness and be empowered to find answers and healing in their lives. She passionately guides and supports others to develop their clairvoyance and seniority.