The Zero-Point Energy Field and Psychic Phenomena
Monday, August 3, 2020

Posted by:

Natalie Colosimo

Category:

Advance Blogs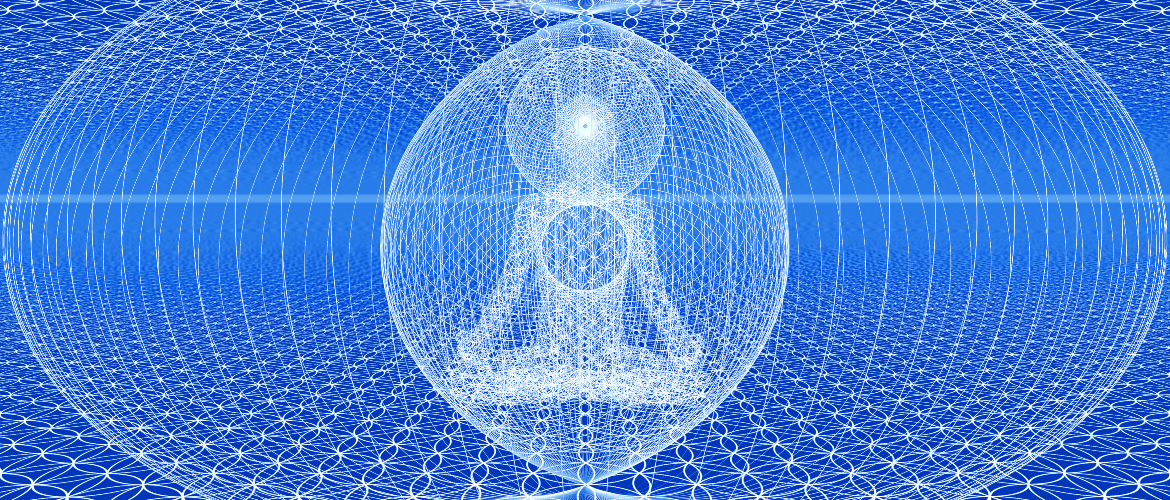 The Zero-Point Field of Energy and Psychic Phenomena
""Reality'" is just a word and you shouldn't use it without quotation marks around it anyway"- Joseph Campbell
"Here is the amazing thing: the caterpillar and the butterfly have the exact same DNA. They are the same organism but are receiving and responding to a different organizing signal" – Bruce H Lipton
Zero Point Energy
Zero-point energy or the zero-point field (ZPF), also known as ground state energy,  is an expansive topic that particle physicists based on the Heisenberg Uncertainty Principle. It states that if we know the position of a subatomic particle it is not possible to know its speed and if we know its speed we cannot know its momentum. However, if a particle is at rest we may know both.
It may be stated that Particles can never be at rest even at absolute zero, which is calculated at -273.15 Celcius. This is 3 degrees above the temperature of the vacuum of space. There should be no energy at absolute zero but in actuality, there is a vast amount. This changes the perception that the vacuum of space is an empty void, to one that it is filled with untapped energies, called  Plenum.
The Science
Albert Einstein's touched upon the Zero-Point theory in his theory of general relativity. He suggested zero-point radiation would gravitate, which is a form spreading out throughout the universe and would weaken as it expands.
Zero-Point energy was explored by the Indian physicist Satyendra Nath Bose, a scientist raised in the Eastern philosophical traditions. In 1924, Bose wrote a paper that he later sent to Einstein and stated that if particles were cooled to a few degrees above absolute zero they would shift from a single particle to a group of particles behaving as one singular entity.
In 1938 it was observed that helium 4 was found to have no viscosity and therefore could not ever lose energy. This was a novel idea for the time and led to the proof of a state of matter called Bose-Einstein Condensate in 1995 at the University of Colorado. This is considered the 5th state of matter and since that time there has been the discovery of other states including Fermionic Condensates, the 6th state of matter.
Zero Point Energy and The Brain
Applying the concepts of zero-point energy states to the brain could provide answers to innovative ideas in cognitive neuroscience and biology, as well as physics and cosmology.  This is discussed in the paper Zero-Point Energy State of the Brain, by Mukhopadhyay AK. The zero-point energy state in the brain is seen as the most comfortable resting state of the brain that initiates healing and regeneration as well as the potential to open up to evolutionary changes. This may be related to more recent discussions and research related to the neuroplasticity of the brain.
The Technology of Enlightenment
The human brain is more powerful than we may even be able to conceive. Currently, there is a push towards developing and using technological interventions to achieve a more heightened and evolved state of consciousness.
Wearable technology, like Thync and  Muse Band, shows how much we as humans are striving to bypass natural growth states and connect with our awareness.  Companies such as Neural Link are taking this idea even further in test-phasing a neural lace to power boost neural systems and elevate human consciousness, there would appear to be a race to hack the system of the development of human consciousness -but is a technical intervention necessary?
Advancements in the Scientific field of Quantum Physics would appear to support the belief in humanity's ability to expand conscious awareness, psychic abilities, and the ability to heal the body energetically. Current technologies in development are based on the belief that the human brain requires system upgrades or improvements similar to a computer. This mechanical comparison and the truth of how we may alter and elevate states of consciousness may benefit from a more organic approach.
The Science of Psychic Phenomena
It is possible to make a connection between zero-point energy and certain brain states that are the result of mediation, psychic, and energetic healing work, such as working with harmonics, laser, and sound therapy. This brain state may also be linked the Akasha as well as the Einstein/ Bose-Einstein views of relativity.
The zero-point energetic field is also related to the field of universal information that psychics access through psychic reading and energetic healing, and also accessible in the cycles of the dream state. There appears to be a direct correlation between the ZPF, the Akasha, and the psychic field. It is a toroidal energetic field that runs through all living things in the universe.  Knowledge, wisdom, and healing may be distilled from this energy that is constantly moving, changing, and influencing itself.
"Akasha" is a Sanskrit word that means, "sky" or "aether". It is a mystical aspect that is present in everything. It records all actions, emotions, thoughts, feelings, and experiences of every living being across time and space. Mystics have long believed that it is possible to access this information while in certain states of expanded consciousness, where data may be downloaded via the portal of the pineal gland and stored for future use.
The philosopher-scientist Ervin Laszlo , author of the book Science and the Akashic Field discusses that the Akashic Record is a known scientific phenomenon and is related to quantum physics. This is the Zero Point Field or ZPF.
Zero-point theories are also mirrored in Chinese philosophy, stating that there is no such thing as empty space. The philosopher Chang Tsai stated that the basis of reality is the ch'i. Ch'i translates as 'gas' or 'ether' that is present throughout space and can condense out of a vacuum and materialize into a solid-state. This ancient idea has a direct correlation to the Bose-Einstein Condensate.
Holograms are interesting to consider in discussing zero-point energy, the ZPF, and psychic phenomena. Holograms are three-dimensional images created by using lasers to "photograph" an object and then reproducing the image by lighting it up with another set of lasers. The light is where an image can be reproduced from stored information.
In the paper The Psychophysiology Of Intuition: A Quantum-Holographic Theory Of Nonlocal Communication, Raymond Trevor Bradley explored the science behind intuition, specifically being able to view events clairvoyantly.
"The theory explains how focused emotional attention directed to the nonlocal object of interest attunes the bio-emotional energy generated by the body's psychophysiological systems to a domain of quantum-holographical information, which contains implicit information about the object. The body's perception of such implicit information about things distant in space/time is experienced as an intuition."(Bradley, 2017)
This may speak to when psychics access information in the form of mental image pictures while reading clairvoyantly or downloading information from the universal Akashic records. Termed as  Quantum Holograms, they are connected to intuitive perception.
In 1986 the Japanese researchers, Itsuki Hirano and Atsushi Hirai believed that light could be generated via tiny structures found deep within the neurons of the brain. These Microtubules are so small that it is possible that the energy they use to generate the light is Zero-Point Energy is drawn directly from the ZPF, or in other words, the  Akashic Record, Ch'I, or life force energy.
A Psychic Perspective
Science and Spirituality may be seen as coexisting like the overlaying like the intersecting circles of a Vesica Piscis, or a Venn Diagram revealing that they are merely related to one another, but the same information viewed from two perspectives.  Meeting in the medulla, the truth may be that they are actually one and the same.
Psychics, healers, mystics, and spirituals have accessed the Akasha, the psychic field, and merged with life force energies for millennia and it would appear that science is now catching in their understanding of these states and experiences through the conceptual proofs of Zer0-Point energy and the Zero- Point Field as expressed in theories in Quantum Physics.
The brain can achieve these altered wave states without technological intervention. It may only require meditation, methodical development of psychic awareness,  consistent and clear in practice, as well as openness of the individual to transform.
It is not easy, convenient, or comfortable to initiate and sustain periods of deep growth and expansion of conscious awareness, and modern humans are often seeking the fast-track way to 'hack' a system. No matter which path a person takes for personal growth, whether via technological intervention or organically, what remains constant is the great mystery of human consciousness and the vast potential for expansion of awareness and connection to universal fields of knowledge.
It is possible to access this field of energy through the use of psychic tools and mediation. Working this energy and developing our awareness helps us to realize that we are connected in more ways than we realize and that this growth, although attractive to consider technological interventions, may be achieved through regular and consistent daily practices.
If you want to explore the psychic tools, meditation, and psychic development, sign up for our Clairvoyant Meditation Free Open House to learn about course offerings. Book a student or professional psychic reading through The Psychic School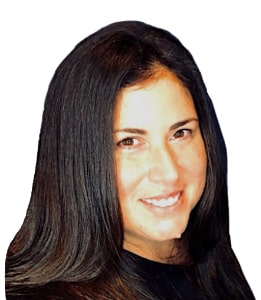 Authored by Natalie Colosimo
Natalie Colosimo is a passionate psychic reader who has studied intensively with The Psychic School for several years. Natalie exhibits an innate ability to communicate what she sees using a unique and relatable style.
Natalie refined and developed her abilities through intensive learning readings and healings through The Clairvoyant Training Program and is a graduate of The Clairvoyant Teachers Program. She currently works as a Psychic School staff member.
Natalie will be exploring a variety of blog topics related to all things psychic and hopes to rouse a sense of wonder and curiosity in the unseen world of spirit. Natalie believes that everyone can discover psychic abilities. Everyone can uncover their innate psychic awareness and be empowered to find answers and healing in their lives. She passionately guides and supports others to develop their clairvoyance and seniority.