Vortices and Portals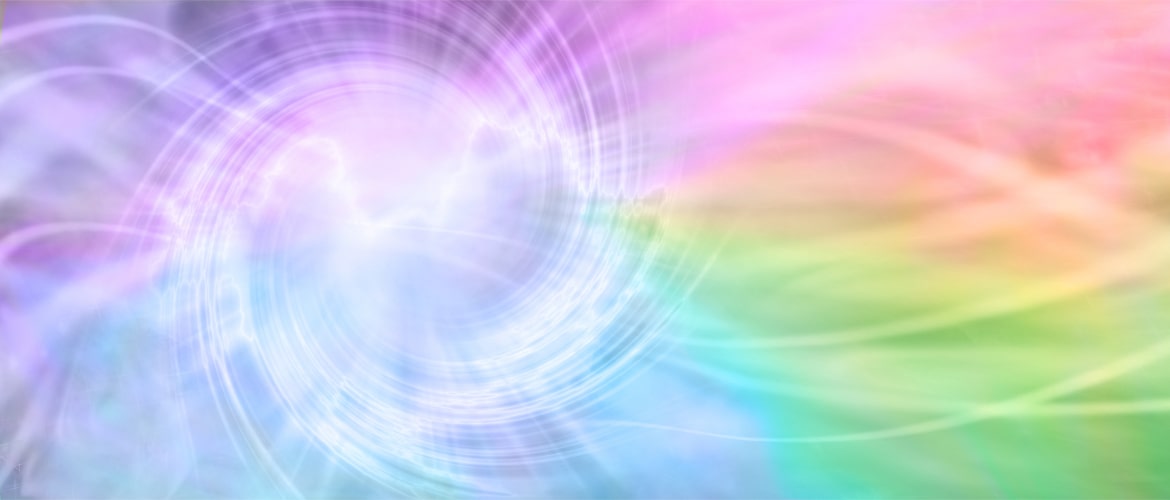 Vortices and Portals
Vortices and portals are said to be located across the globe and are sources of intensified energies. A vortex is a mass of spinning air that pulls things towards the center. It is also a situation or place that draws its surroundings to the center.
Energy vortices are regions that exhibit and concentration of power. The energies are considered powerful, with positive effects on anyone who visits and spends time there. Vortices exist around the globe and span across the surface of the earth and are often sought by those seeking transcendent healing and spiritual experiences. Vortices have been observed at various sacred sites.
Vortices may be formed due to human concentration, such as in a city center, or by other beings and forces on earth. Primary vortices are the chakra centers for the planet.
Locations of Vortices
Vortices may be found in many locations, both natural and human-made. They can be found: Near any significant energy flow Around Areas with major geological features or water flows Large and expansive places such as forests, and mountains, where there is a dramatic shift of electrical activity, city centers, or any hub with a lot of movement of people. Vortices are categorized into three types:
Electrical – carries masculine yang energy. The locations are very energizing, like a city center
Magnetic – carries female yin energy and are relaxing, mostly natural spots
Balancing – carries a balance of male-female, yang yin energy and can be very harmonizing. Often found in major tourist sites.
According to the website Vortex Hunters, there are many events attributed to vortices. Vortices can be the result of paranormal activity that creates a portal leading to other dimensions. They may be the outcome of the convergence of two or more lay lines across the globe. Vortices are present at sacred sites, such as Stonehenge, Machu Picchu, Chichen Itza, and Gobekli Tepe, where energetic rituals may have historically taken place. Vortices may also be found where two or more ley lines intersect, near crop circles, and in any locations where there are reports of increased UFO/USO activity
Side Effects of Vortex Energy
Increased wellbeing
Rejuvenation and relaxation
Increased spiritual awareness
Increased energy flow
Tingling sensations
Spontaneous Healing
Intense emotions
Inner Visions
Connection to the universal
Paranormal activity
Famous Vortex Sites
Just as the human body has a chakra system, so to does the earth. These chakra regions are also points of convergence for energetic ley lines that span the planet. At each chakra site, ley lines may converge. The world chakras are located in the following regions, but accounts vary.
1st Chakra – Root – Mount Shasta, California, U.S.A., North America
2nd Chakra – Sacral – Lake Titicaca, Peru, Bolivia, South America
3rd Chakra– Solar Plexus- Uluru and Kata Tjuta, Northern Territory, Australia
4th Chakra– Heart- Glastonbury and Shaftesbury, England, Europe
5th Chakra – Throat – Great Pyramid, Mount Sinai, Mount of Olives, Middle East, Africa
6th Chakra – Third Eye – Aeon activation Chakra shifts but is currently stationary
7th Chakra – Crown- Mt. Kailas, Tibet, China, Asia
Portals
A portal is a doorway or gateway that traverses from one place to another. Portals are points with high currents and spiritual and energetic activity. It is where energy, entities, spirits, or even people or things can pass through and funnel. A portal may also be viewed as an opening in the universe where information may freely come around.
Portals affect time and space, as well as matter. It may occur naturally or be precipitated by a sudden or significant human-made event. This even causes a sudden funnel of energy to rush through. A portal may often be at the center of great art and discovery. It may also be seen in a collective sense or in an individual's life, where time and space seem to shift dramatically, causing sudden transformation.
Spending time near a portal can be an opportunity for personal expansion that positively affects the individual. The effects may also feel negative, and portals affect change regardless of how it is interpreted.
On a personal level, portals may be very energizing for an individual and cause great creative energy to flow. However, portals may be openings to entities that may cause disturbance in one's life and home.
Side Effects of Portals
Sensing the collective energy of humanity
Having a revelation
A sense of divine energy
Noticing point that is not present in time
Experiencing energy that may be from another realm or otherworldly
Sensing spirits or entities
Stories of Vortices and Portals
Many civilizations passed on myths and legends about the existence of portals as doorways to other worlds and stargates to connect with a creator source. In modern times, declassified government files state that the earth is visited by beings from other planets and alternate dimensions. These modern recounts support the legends of stargates, portals, and wormholes. Even NASA admitted the existence of portals within the earth's electromagnetic fields.
A Psychic Perspective
It is fascinating to consider the existence of vortices and portals on earth and how they affect the world and all life within it. When cultivating spiritual awareness, it is worth looking at this information from a clairvoyant space to glean information and how it relates to life. What you put your attention on will manifest in life, and therefore there is a call to be mindful of where you put your attention and for what purpose.
It is possible to draw so-called positive and negative energies and entities into your space. It is possible to clear this energy using clairvoyant tools and meditation. As a human, you are, in a way, a portal that may choose what you bring into your life, your relationships, and your spaces. It is essential to use your discernment in deciding what you get into your awareness and consequently into existence.
If you want to explore psychic tools, meditation, and psychic development, sign up for our Clairvoyant Meditation Free Open House to learn about course offerings. Book a student or professional psychic reading through The Psychic School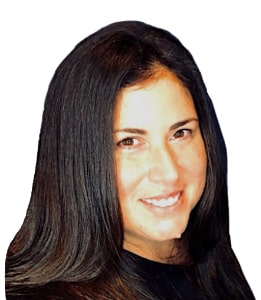 Authored by Natalie Colosimo
Natalie Colosimo is a passionate psychic reader who has studied intensively with The Psychic School for several years. Natalie exhibits an innate ability to communicate what she sees using a unique and relatable style.
Natalie refined and developed her abilities through intensive learning readings and healings through The Clairvoyant Training Program and is a graduate of The Clairvoyant Teachers Program. She currently works as a Psychic School staff member.
Natalie will be exploring a variety of blog topics related to all things psychic and hopes to rouse a sense of wonder and curiosity in the unseen world of spirit. Natalie believes that everyone can discover psychic abilities. Everyone can uncover their innate psychic awareness and be empowered to find answers and healing in their lives. She passionately guides and supports others to develop their clairvoyance and seniority.