Consciousness and Psychic Phenomena
Thursday, August 27, 2020

Posted by:

Natalie Colosimo

Category:

Advance Blogs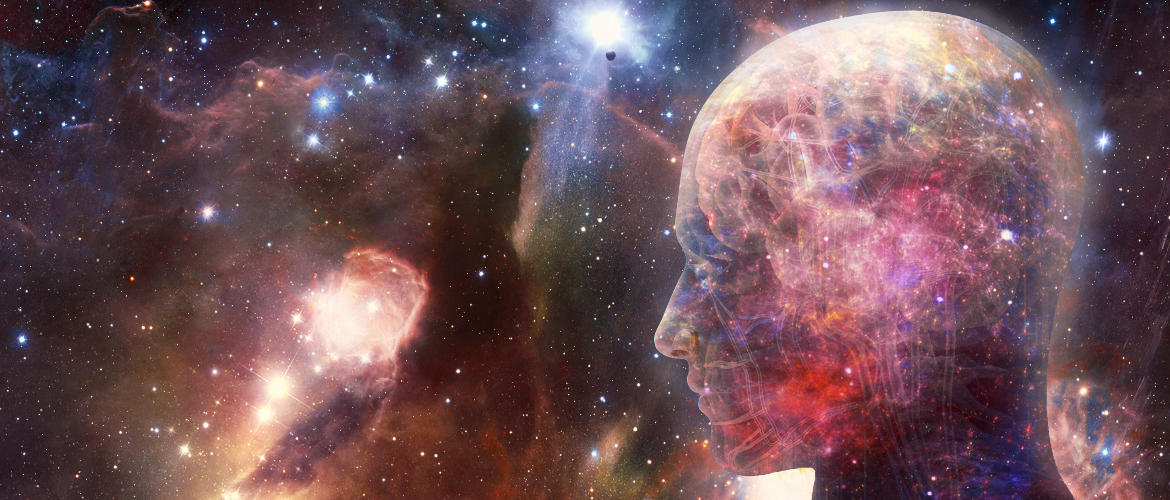 Consciousness and Psychic Phenomena
"No problem can be solved from the same level of consciousness that created it." ~Albert Einstein
"Everything in the Universe, throughout all its kingdoms, is conscious: i.e., endowed with a consciousness of its own kind and on its own plane of perception." ~Helena Blavatsky
Consciousness at its simplest is "sentience or awareness of internal or external existence".  It is also said to reside in the mind. But is that the whole truth? The exploration of existence and the origins of consciousness have inspired poets, scholars, and spiritual figures and have baffled scientists throughout human history. The main question of the true nature and origins of consciousness has yet to be answered. This question has been explored through the observation of psychic phenomena.
What is consciousness and where does it reside? If consciousness is linked to the brain, then what happens when we die? These are age-old questions that humans appear to be on the verge of being answered, to a point.
Recent studies have revealed that consciousness appears to exist independently of the brain. This is evidenced through the experiences of the psychic phenomena of telepathy, precognition, and past life memories. It has also been noted in the recounting of near-death experiences, through brain degenerative diseases, and the purposeful use of psychedelics. Distance or quantum level energetic healing through non-traditional healing modalities also points us to how consciousness is non-physical in origin.
The experience of consciousness is largely subjective and therefore difficult to pinpoint and define. Now, more than ever, the desire to identify and learn about consciousness, and how to be able to control it, is of increasing urgency as we are witnessing how it may be manipulated and used to damage and destroy people and systems.
Mark Goberback, a former investment banker and partner and Sherpa Tech in Silicon valley embarked on a journey to find the nature of consciousness. In an interview on Coast to Coast AM, he discusses how he transformed his life through this work. Goberback approached his exploration from a research and development point of view, by seeking out scientific papers related to the topic. In some ways, his secular background was a useful framework for the research.
He discovered a woman named Laura Powers, a psychic medium and healer. From there he started to look more deeply into her work. He recognized that there were other experiences of consciousness different from his own. This was a pivotal moment for him and led to a career of research and writing on the topic.
Goberback explored the scientific evidence that consciousness exists outside of the brain. He authored two books on the origins and nature of consciousness, The End to Upside Down Thinking, and The End to Upside Down Living. He produced a podcast born out of this exploration. It transformed his life and now he is an advocate and regular practitioner of meditation.
Consciousness Research
Current research explores how consciousness doesn't come from the brain. Psychic phenomena show how consciousness may be completely separate from physical reality, although it interacts with it. What it reveals is that consciousness is not rooted solely in the brain, if at all.
The experience of consciousness is largely subjective and therefore hard to define. This subjectivity leads to the consideration of whether we are experiencing a life or is life experiencing us. Similar to the discussion that no one experiences "you" the same way, and by that standard, there are multiple versions of you floating around.
Dr. Bernardo Castro  a controversial figure in the philosophy of consciousness stated "there is one universal consciousness that is represented as this infinite stream of water and each of us is represented as a whirlpool within that stream." Basically meaning each person has this sense of individuality but we are also connected to everything else. There is no other, only our subjective viewpoints.
If we all exist within this stream of consciousness, sometimes called the collective consciousness, Akasha, or zero-point field, we have access to all information, but all information may not be available to us at all times. This may be due to conscious vs. unconscious awareness states.
Great thinkers, poets, artists, sages, and inventors are believed to have been able to tap into this stream and effectively "download" inspiration and information. Inventors like Leonardo da Vinci and Nikola Tesla spoke of tapping into this universal mind state. Many poets and artists speak of the energy of the 'muse' coming through them, sparking and igniting their creations.
The Science
There are several areas that have been studied related to the origins and nature of consciousness. These areas highlight how consciousness cannot solely reside in the physical brain. This is based on Castro's work
Individual consciousness may be that some of this 'whirlpool' comes into your awareness. This 'whirlpool' may get into another person's whirlpool, which may be the essence of how psychic phenomena works. This has been observed and studied with telepathy, telekinesis, remote viewing, and psychic awareness.
When the body dies, there is evidence that consciousness survives. In other words, your 'whirlpool' reintegrates with the greater stream and does not die, only transforms. This is observed through near-death experiences, mediumship, especially evidential mediumships, and children who have vivid past life memories that have been proven.
Carl Jung spoke of consciousness as a superstructure that bubbled up from the unconscious. He believed that it does not create itself, rather springs from untapped depths. It begins in childhood and throughout a lifespan, it emerges upon waking from sleep states, the unconscious condition, into the morning. Jung also spoke of the collective consciousness which he believed we are all tapped into and can access to varying degrees.
Children with Past Life Memories
The University of Virginia has extensively studied children with past life memories for over 25 years. Princeton has run a longitudinal study in a laboratory setting for over 20 years. Most of the studies are focused on children between 2 – 5 years old.
Some of the observations include finding distinguishing marks on a child that are related to past life recollection. The most compelling are those that researchers have been able to back up with records and documentation that proves the lifetime that the subject is recalling.
Pre-Birth Planning
At the University of Virginia, a small subgroup of 2500 case studies of children who had recalled past lives, recalled a non-human or life lived off-planet. The memories included encountering intelligent beings that helped them decide what parents they wanted to have in their next lifetime, and what life they wanted to embody.
Mary Rodwell is a researcher, educator, and past life regressionist who has studied and written extensively on past life memories. She works with clients young and old to help them uncover their origins and memories. In sessions with children, she has found that many remember their experiences from past lives and previous off-planet existence
Medical and Healing Implications
Researchers have found that there is a 3rd factor that impacts healing that is beyond environment and genetics. The study of epigenetics is pointing towards this factor, but emotions, memory, and behavior seem to directly impact the individual's ability to self heal. These are intangibles that are not physical in nature and speak to the existence of consciousness states that reside outside the corporal body but affect it's functioning.
Energy, Specifically quantum healing energy modalities of distance healing, reiki, and sound/vibrational healing, also add substance to the view that consciousness lies outside of the body. People recall experiencing healing states when placed in these environments where energy is running, even over the phone or at a distance.
Maree Batchelor is a former practicing M.D. who moved into quantum energy healing after a traumatic event where she witnessed one of her young sons get hit by a car and die in front of her while on a family walk. This event led her to embark on a journey to India where she had an awakening experience. She works with clients around the world and lectures on the true nature of reality and how quantum healing may improve your life and bring you closer to knowing your true nature.
Near-Death Experiences
Another area where this idea is evidenced is with near-death experiences. When someone has a traumatic event, comes close to dying, or crosses over to come back into the body, that impacts the brain and can lead to a sudden awakening of psychic phenomenon. It is as if the body gets out of the way of the spirit to pave the way for new insights and expansion of awareness.
Lucidity in the Late Stages of Life
There is a newer area of research that is considering those with Alzheimer's and dementia. In some cases where there is an impaired brain function, there are cognitive states that fall away, leading to heightened awareness. Also, when an individual is nearing the moment of death, it is often noted that they have momentary relapse of lucidity, often presenting with profound awareness and insight.
Psychedelics and DMT
Psychedelics are becoming increasingly popular, but are not new. Ancient and indigenous cultures have used substances to tap into power, commune with God, and find answers. Many people who have used psychedelics like DMT that is found in certain plants, claim to have experienced a universal unifying experience where they are able to bypass certain parts of the brain to access a unified field of consciousness. DMT is said to be what is secreted when the pineal gland is activated. It's like a modern-day enlightenment hack to an age-old system.
Origins of Consciousness.
Consciousness, god, psychic phenomena, and creation are difficult to access as we may have limits to our cognition. It's like an ant knowing about rocket science. It's imperceptible and we may not even have the faculties to truly know it.
The philosophical notion of consciousness has been explored by many great minds. Irwin Schodner, Nobel Prize physicist speaks closest to the truth of what consciousness. He says that there is only "one mind". He speaks about 'filters' that are related to little whirlpools in a stream.
To understand and freely be a part of the stream we have to remove the filters. There is very little support for this exploration in modern society. Removing filters requires practice, and he suggests meditation.
He speaks of the ability to use consciousness to create and destroy. There is power in unifying an awareness and effect change. He says shift your consciousness and you will shift your realities.
The Seduction of Power
Harnessing states of consciousness can be used in positive and negative ways. When people and organizations are able to easily work within this realm of a singular consciousness, it can be very tempting to use this power in nefarious and destructive ways. One needs to simply look at advertising and brand development, especially on a large scale to find the manipulation that is present to encourage people to buy, as an example.
This is also very present in how systems are being used to sway opinions, mobilize different groups, triggering lower-chakra weak points, twisting and distorting the ability to see with autonomy, and in effect turning you on your connection to a supreme being.
One interesting example is that of Dr. David Hawkins- author of "Power vs Force"– he reached high states of consciousness and was approached by a being that told him that he transcended their personal karma and could choose to take power. He chose not to and was shown all the leaders that passed this and lived in absolute freedom.
A Psychic Perspective of Consciousness
Exploring the origins and nature of consciousness can put interesting scientific and philosophical spin on psychic development and practice. It can be validating to know that there are "concrete proofs" that psychic phenomena exist, in addition to your own experiences and knowingness.
Perhaps you feel a pull to explore your past lives to gather insights about your current life path, or are interested in quantum states of healing. You may have an awareness of experiences that are not of an earthly origin, which may shed light on your tendencies, abilities, and purpose in this life.
Knowing how these systems work through practices that cultivation of your own awareness can help you to see that lies behind events and help you to make informed decisions about what you are feeding, what you are consenting to, and where you put your energies and attention. That saying "attention goes where energy flows" has a certain potency when you look at this psychically on both the personal and global scale.
Whatever your interest, looking at consciousness as a universal field gives a certain perspective to how we find our answers, read, and heal. It also highlights how consciousness may be visible or hidden and as it is brought into our awareness through various practices such as healing, meditation, and the use of psychic tools.
In the Jungian view of the unconscious is the shadow parts of ourselves. If we move into a neutral state as we bring the unseen into view, it helps us to move the energy with ease, transform and take growth steps in our life.
As with any exploration, no matter if is scientific, spiritual, or something else, it is always important to look at it for yourself, and source your answers from this place of neutrality, clear vision, and truth. The exploration may feel like a constantly moving target, but there is something in the work that creates incredible growth.
If you want to explore the psychic tools, meditation, and psychic development, sign up for our Clairvoyant Meditation Free Open House to learn about course offerings. Book a student or professional psychic reading through The Psychic School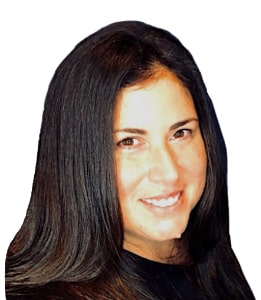 Authored by Natalie Colosimo
Natalie Colosimo is a passionate psychic reader who has studied intensively with The Psychic School for several years. Natalie exhibits an innate ability to communicate what she sees using a unique and relatable style.
Natalie refined and developed her abilities through intensive learning readings and healings through The Clairvoyant Training Program and is a graduate of The Clairvoyant Teachers Program. She currently works as a Psychic School staff member.
Natalie will be exploring a variety of blog topics related to all things psychic and hopes to rouse a sense of wonder and curiosity in the unseen world of spirit. Natalie believes that everyone can discover psychic abilities. Everyone can uncover their innate psychic awareness and be empowered to find answers and healing in their lives. She passionately guides and supports others to develop their clairvoyance and seniority.