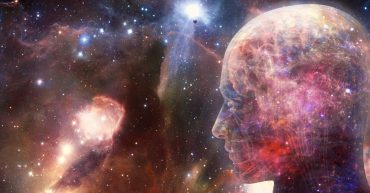 Consciousness and Psychic Phenomena
Consciousness is a state of awareness that is attributed to the brain. It has scientists and inspired philosophers, thinkers, and poets across the ages. The true nature of consciousness is still uncertain, however recent developments in the area of consciousness research point to the fact that it may have nothing to do with the physical brain at all. This is evident through recounts of past lives, near-death experiences, end of life lucidity, and psychic phenomena. Knowing about the approaches to consciousness brings a depth and understanding to psychic practices and sparks wonder for the true nature of our existence and God.
Tags:
Clairvoyance
,
Clairvoyant Reading
,
Consciousness
,
ESP
,
Galactic family
,
Hacking Consciousness
,
Intuition
,
Light Beings
,
Light Workers
,
Meditation
,
Near Death Experiences
,
Past Life Regression
,
Personal Power
,
Psychedelics
,
Psychic
,
Psychic Abilities
,
Psychic Development
,
Psychic Reading
,
Psychic Tools
,
Quantum Healing
,
Star Children
,
Starseeds
,
Telepathy
,
Trance Meditation
,
Starseeds, Lightworkers, and Psychic Phenomena
Starseeds are beings that have incarnated to help humanity and the earth heal and transform. They are associated with various star constellations. Identifying and understanding if you are a Starseed may increase your sense of psychic awareness and foster a greater sense of purpose on earth. As a lightworker, you are here to illuminate places of healing and opportunities for transformation. It is said that there is an increasing number of Starseeds who have and are coming to the planet at this time, answering a call to help humanity to level up in conscious awareness.
Tags:
Ancient Egypt
,
Atlantis
,
Clairvoyance
,
Clairvoyant Reading
,
Earth Angels
,
Elder Starseed
,
ESP
,
Galactic family
,
Intuition
,
Lemuria
,
Light Beings
,
Light Workers
,
Lyrians
,
Meditation
,
Personal Power
,
Plaedians
,
Psychic
,
Psychic Abilities
,
Psychic Development
,
Psychic Reading
,
Psychic Tools
,
Star Children
,
Starseeds
,
Telepathy
,
Trance Meditation
,