Psychic Development for Beginners
Tuesday, June 7, 2022

Posted by:

Natalie Colosimo

Category:

Beginner Blogs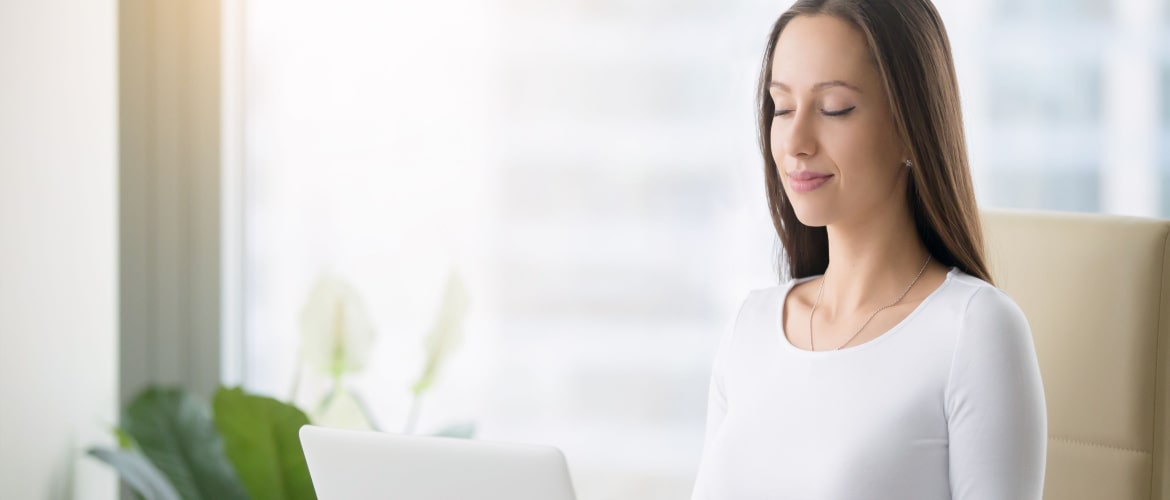 Psychic Development for Beginners
When embarking on a path towards uncovering psychic awareness, there may be many questions about what to expect and how to know if you are, in fact, psychic. No matter where you are on the journey, everyone has had an experience where they have a gut feeling about a person or situation that later proves to be true. 
Many people use hunches to make big life decisions or get a read on a person. Unless you are entirely skeptical and refuse to believe, you most likely are disconnected from your abilities or sixth sense.
Many humans are born with some sense of intuition that may be blocked or dulled over time. A block may be due to family beliefs and specific life experiences that cause us to deny and disregard any abilities from a young age. There is a growing body of scientific research to qualify and quantify psychic abilities.
Often children may sense or feel something they express to parents or caregivers, only to have it dismissed as imagination or an imaginary friend. Children can be very impressionable and want to please those around them, and get the message early on that there are specific topics that we are not to speak about.
Even if you have had negative early experiences with being shut down for being too 'sensitive,' there are ways to regain connection with your intuition and even psychic abilities.
Reconnecting with Intuition
There are many paths to connecting to intuition and developing psychic awareness. Some methods are reconnection, practice, creativity, and joining development groups.
The first step to reconnecting with your intuition is to slow down and listen and cultivate trust in what you are sensing and feeling. A person can achieve this in many ways. Someone may have a sudden or even traumatic experience that flips a switch on awareness. For others, this may be more gradual and come about through various daily practices, such as meditation. Calming the thinking, analytical mind, and working from a place of certainty are also ways to connect deeper with intuition.
The second step is a regular practice of seeing what comes up on an intuitive level helps to dial in your awareness. Noting and tracking these pieces of information and first impressions over time is also validating how your intuition works actively in your life. 
The third step is to take time to create what you see. Draw, write, paint, or use other mediums to express what impressions you are receiving. Creativity may unlock messages and give insight.
A final step is looking for a practice group is another fun and supportive way to open up to your intuition and develop your psychic awareness.
The most important thing to remember is that we are all psychics; the difference is that some are more open and purposefully practice strengthening their psychic' muscles.'In trying to understand a paranormal encounter, precognitive dreams, or channeled information, people will look for methods of psychic development for greater self-awareness and personal satisfaction. 
Beginner Pitfalls
When in the earlier stages of psychic development, it is easy to question how accurate or valid each experience is. After all, you may have come into some sense of awareness not by choice but by circumstances like a near-death experience or paranormal encounter. Often a so-called beginner may ask, "Am I psychic?" or "Is this real?" and want to find answers and proof of its existence. While it is natural to question and go through periods of doubt, it is essential to move through these periods to remain open and free to explore. Psychic abilities will develop and appear in ways that are unique to each person, and while it is important to use discernment, over-analysis may get in the way of growth. Setting a deadline for progress, intense analysis, questioning, and looking for specific signs may block psychic awareness.
Beginner's Guide
People may follow the beginner's path to developing psychic awareness in three steps. First, use daily practices, such as meditation, to clear the mind. Reflection is critical because it teaches you how to ground, release energies, and get centered in your awareness. Learning how to ground, and run energy, and learning the boundaries between your energy and everyone/everything else can be a life-changing experience.
Second, Learn to 'see' clairvoyantly. Learning how to see using your awareness from the 6th Chakra is another crucial stage in development. It is ideal for learning in a group setting with support and a safe container for opening up to this type of awareness. It's important to say what you see as it is, rather than filter it through a set of beliefs, which leads to interpretation.
Many people like to use tools such as tarot and other methods to tune into their awareness, at least initially; however, it is not necessary and can sometimes be a distraction. Some even like to develop their symbolic language. The process, when done well, takes time and discipline, and being patient with the process is also helpful.
Third, practice regularly, and practice often. Working with a development group, using various techniques is a helpful and fun way to develop psychic abilities. Working with a group may provide instant feedback and help you connect with readees in practice reading sessions. The connections made with peers during years of classes and practice groups, whether online or in-person, may last a lifetime. You can connect with groups through local yoga studios or spiritual groups. You may also search online and attend an open house or sign up for a discovery call to find one that is the right fit for you.
Some Considerations
Many shifts and changes may come into a person's life when embarking on and practicing psychic development. These shifts may cause changes in your personal relationships, social circles, habits, lifestyle, career, and other areas. While it is not necessary to overturn your life in order to develop awareness, you may realize that your life needs some adjustments in view of what you are discovering. When practicing you may experience some of the following:
Invalidation– Constantly seeking validation from a teacher, peer, or the person you are reading decenters your personal power and disconnects you from your own knowing and clairvoyance.
Questioning/analyzing – While it is healthy to question, constantly asking is this real? Am I making this up? Am I going crazy? can derail growth and awareness.
Interpreting – Parsing what you see through your own filters and not simply saying what you see. It is up to the readee to derive their own meaning, not for you to translate for them.
Competition – Judging of self and others who are on this path, power games, comparing abilities, or any comparison is a form of competition. This blocks growth.
Managing and tempering emotions  – It is essential to be ready for this work as emotional instability could lead to a temptation to lash out, or misuse abilities on others, doing harm
Using the practice as avoidance – Constantly reading and working from a psychic space may be a way to block your personal growth by avoiding challenging emotional problems and life situations that need practical attention.
Personal problems surfacing – Psychic tools may help to heal and clear out difficult emotions, experiences,  and information as it arises; however, as with any practice, it is crucial to seek qualified medical advice and mental health support if it negatively impacts your daily life. It is important to remember that the journey to tapping into your psychic awareness is not a replacement for more conventional methods of treatment and therapy.
The past revisiting – Pre-existing trauma, addiction, and mental health issues may resurface or heighten by running energies and doing this work. Issues you may have considered healed or managed, may reappear, which may feel like you are regressing.  It is critical that a person address any mental health or other issues triggered by this work and seek out professional support when needed. 
A Psychic Perspective
Psychic development for beginners can be an incredible inward journey. It also provides opportunities to help others as you grow in your awareness. Even as a beginner, once you find a method that works for you and take the time to quiet the mind and listen, you will experience a sense of healing and growth that will serve you as much as it benefits those around you. 
If the time is right, and you feel ready to embark on this work, there are clairvoyant tools, coupled with mediation, that will support and enhance your growth and healing. A rigorous and consistent program of psychic development will provide structure and a group atmosphere to help you along the way. Ultimately, it is up to you to take personal responsibility and take charge of your learning. This can be a sobering truth to know that you and you alone are responsible for your choices and growth, and while a program can support and guide you, it is not there to make decisions for you or enable you to coast through your life. It may be uncomfortable and even confronting, but the rewards are beyond anything you can imagine.
Checking in with yourself and seeing if you are ready for this level of commitment and change in your life is also a good practice. If you are experiencing personal challenges and difficulties, it may be better to seek appropriate professional support and wait until the time is right to explore.
If you want to explore psychic tools, meditation, and psychic development, sign up for our Clairvoyant Meditation Free Open House to learn about course offerings. Book a student or professional psychic reading through The Psychic School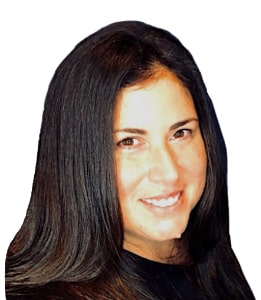 Authored by Natalie Colosimo
Natalie Colosimo is a passionate psychic reader who has studied intensively with The Psychic School for several years. Natalie exhibits an innate ability to communicate what she sees using a unique and relatable style.
Natalie refined and developed her abilities through intensive learning readings and healings through The Clairvoyant Training Program and is a graduate of The Clairvoyant Teachers Program. She currently works as a Psychic School staff member.
Natalie will be exploring a variety of blog topics related to all things psychic and hopes to rouse a sense of wonder and curiosity in the unseen world of spirit. Natalie believes that everyone can discover psychic abilities. Everyone can uncover their innate psychic awareness and be empowered to find answers and healing in their lives. She passionately guides and supports others to develop their clairvoyance and seniority.