The Pineal Gland and Psychic Awareness
The pineal gland, in the region of the third eye, is a pea-sized endocrine gland. It has the physical purpose to produce melatonin, which regulates sleep patterns in the circadian and seasonal cycles. However, it is also considered to be a mystical part of the human body. Many cultures throughout history and even today view the pineal gland as the portal to what is unseen, the bridge between the body and soul. It is the shape of a pinecone, hence the name pineal gland.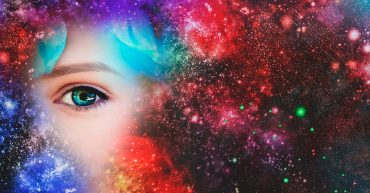 The Pineal Gland, Third Eye and Development of Psychic Awareness
The pineal gland is a small gland found in most vertebrates and is involved with the regulation of circadian rhythms and synthesis of melatonin. Its shape resembles a small pine cone and it produces DMT. Also called the "third eye", the pineal gland is considered the seat of the soul and a doorway to access altered states of consciousness. It may be activated through meditation and increase awareness with the use of psychic tools.
Tags:
Ajna Chakra
,
Clairvoyance
,
Clairvoyant
,
Clairvoyant Reading
,
Clairvoyant Training
,
Crystals
,
Essential Oils
,
Intuition
,
Meditation
,
PIgna
,
Pine Cone
,
Pineal Gland
,
Psychic
,
Psychic Abilities
,
Psychic Development
,
Psychic Predictions
,
Psychic Reading
,
Psychic Tools
,
Sixth Chakra
,
Spiritual Growth
,
Third Eye
,