The Main Types of Psychic Readings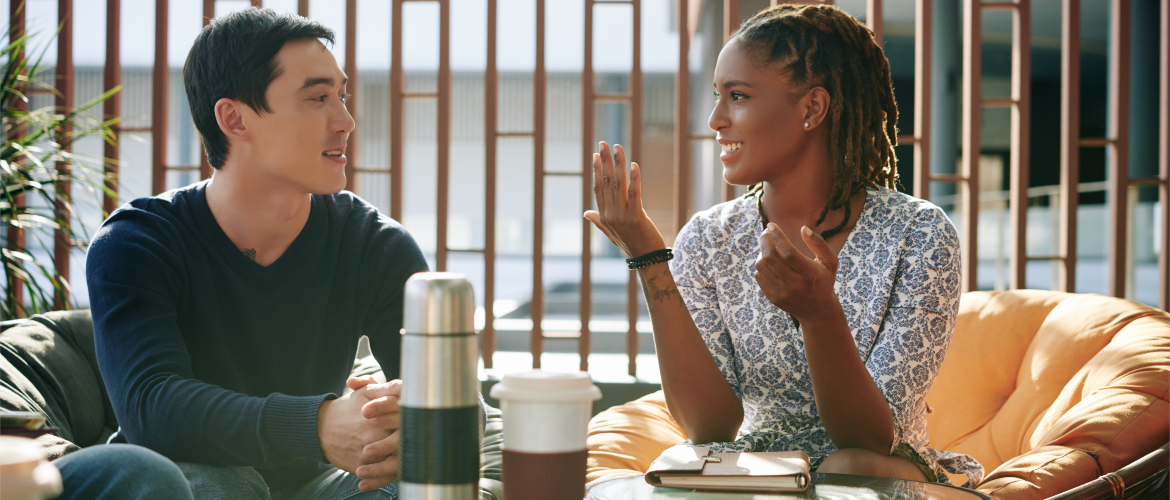 The Main Types of Psychic Readings
There are many types of psychic readings, and the online space is saturated with individuals and groups that offer a variety of services. When seeking answers or comfort through spiritual services or looking to embark on a path of study and practice, there are many paths that one may take. Intuitives, tarot readers, psychics, and mediums are just a few of the main types of energy workers that may read your information and offer insight into your life.
In an endless sea of readers, energy workers, and schools for psychic and mediumship development, it is sometimes hard to determine the best type of reading or path of study for you. Psychic readings may fall into several categories, and choosing one largely depends on what you are looking for and what you want to achieve out of a session. There may be other ways to view the breakdown of the types of readings, and as with anything, use your own discernment when considering information.
Levels of Psychic Reading
Fortune Telling – sessions may include predictive reading, spells, and removal of energies. Often there is an occult slant and various divination tools such as tarot, scrying, or pendulum. 
Reading a Person's Energy –  sessions may involve giving detailed information that is a form of proof of abilities and is a confirmation of what the readee may already know. It does not necessarily provide any helpful information on the person's life. 
Reading as Counseling/Coaching  – involves reading from a person's next step or more as a form of communication on their path, and less emphasis on dates and times. The focus is on helping a readee find their answers.
Other  – sessions that include any combination of methods and manners to gather and share information with a readee
The Popularity of Psychic Reading
In the New York Times Article What, if Anything Can Psychics Tell Us About All of This? (NYT Jan. 15, 2021) journalist Fleur Macdonald explores how the pandemic has created an increasingly higher demand for psychic services. According to the author, data from Yelp suggests that services under the category "Supernatural Readings" more than doubled in April 2021. The online psychic marketplace Keen also reported a steep rise in customers in April 2021. They found that people seek comfort and counseling from the comfort of their own homes. A Salon article recounts how one psychic increased her business exponentially during the height of the pandemic. In fact according to research and analytics, in the U.S.A., more and more people are stating that they are more spiritual than religious and seeking out psychic readings and energetic healing more than ever before.
James Alcock, a professor of Psychology at York University in Toronto, Canada, has spent his career looking at belief systems and notes that there is a trend throughout history that when there is significant upheaval or turmoil, interest in the paranormal, psychics, and mediums increases. During the past several years, with no definitive explanation for the complex and intersecting issues within health, politics, and society, now, more than ever, people are seeking a way to feel safe and grounded and find answers.
People look for psychics, mediums, intuitives, and healers for many reasons. People may look to tarot reading, palmistry, aura readings, akashic, astrological, cartomancy, mediumship, or even animal communication, to get answers and find meaning in their lives. According to IBISWorld, a market research firm, these businesses had combined revenue of 2.2 billion U.S. dollars. (2019)
Psychic readings have become so mainstream now that they are being listed in directories on Oprah's Website, Gweneth Paltrow's Goop lifestyle website, Medium, Bustle, as well as Mainstream Media Outlets.
Types of Psychic Reading
There are many types of psychic readings, which are not exclusive or limited by what is listed.
Intuitive – Can be more tuning into another person's current emotional landscape or readings using divination tools
Clairvoyant – Reads mental image pictures related to the readee
Psychic – Reads energy on a psychic level. May use clairvoyance, clairsentience, clairaudience, claircognizance, and other methods
Psychic Medium – Reads energy and connects with energies of both the living world and the world that has passed over
Medium – a bridge between the living and the dead
Other – Aura, Akashic, Chakra, Past Lives, Life Path
A Psychic Perspective
When seeking a reading from a psychic or energy worker, it is helpful to ask yourself what you are seeking as you are looking to book a session. Refining your questions and goals may allow you to narrow your focus to what type of reader you want to book. For example, you wouldn't seek out a medium that focuses on communing with people who have passed over if you want to know about the best way to approach a job search. It is also essential to keep your expectations in check and monitor for any signs of dependency. At the very least, a psychic reading is a form of entertainment, but it may also help you consider areas of your life that need attention or new ways to approach a problem.  
A professional psychic reader with a robust set of ethical practices will never say you must have a reading nor seek you out to read for you. They will also not attempt to hook you into frequent readings or make promises that they can solve your problems. Constant readings can create a dependency on someone else to find your answers and solve your problems. It is healthy to take time between sessions and check-in and see if you are relying on this advice to make life decisions. 
A capable psychic may be able to give you dates, times, locations, predictions, which proves their abilities. Having them share information on you can be fun to experience but does not necessarily do anything of value for you. A great psychic will read from your next step, meaning speaking to what you're striving for as a spirit. An excellent psychic will show you something, energy, or situation, point it out, and encourage and inspire you to find your own answers. As with anything, ultimately, you are in control and can use your discernment to choose what is suitable for you. Perhaps you will discover other types of psychics and practices that resonate with you, or even better, decide to develop your intuition and psychic awareness.
If you want to explore psychic tools, meditation, and psychic development, sign up for our Clairvoyant Meditation Free Open House to learn about course offerings. Book a student or professional psychic reading through The Psychic School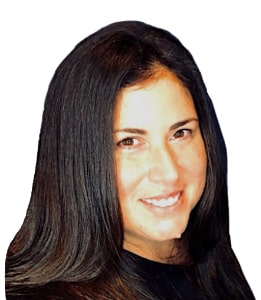 Authored by Natalie Colosimo
Natalie Colosimo is a passionate psychic reader who has studied intensively with The Psychic School for several years. Natalie exhibits an innate ability to communicate what she sees using a unique and relatable style.
Natalie refined and developed her abilities through intensive learning readings and healings through The Clairvoyant Training Program and is a graduate of The Clairvoyant Teachers Program. She currently works as a Psychic School staff member.
Natalie will be exploring a variety of blog topics related to all things psychic and hopes to rouse a sense of wonder and curiosity in the unseen world of spirit. Natalie believes that everyone can discover psychic abilities. Everyone can uncover their innate psychic awareness and be empowered to find answers and healing in their lives. She passionately guides and supports others to develop their clairvoyance and seniority.