The Power of Meditation
Wednesday, March 9, 2022

Posted by:

Natalie Colosimo

Category:

Beginner Blogs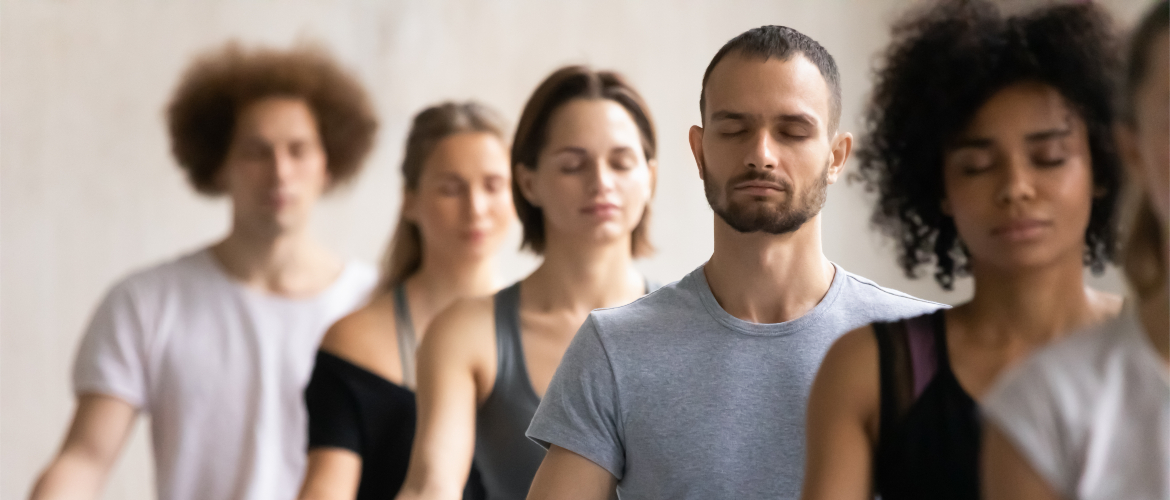 The Power of Meditation
"Meditation is not to escape from society but to come back to ourselves and see what is going on. Once there is seeing, there must be acting. With mindfulness, we know what to do and what not to do to help." Thich Nhat Hanh
Meditation, practiced for thousands of years, gaining popularity with the rise in new age practices, brings peace, concentration, relaxation, and heightened awareness to the practitioner. Whether through prayer, movement, stillness, guided, or otherwise, meditation provides a reduction of stress and pain. Still, it may also offer a sense of expanded awareness and clarity in a complex world.
Meditation is a form of mind-body healing practiced for thousands of years. During mediation, you may develop increased focus and a reduction in racing thoughts lodged in the past or the future. There are many forms of meditation, where most are practiced in a calm and quiet setting, sitting in a comfortable position, and directing your focus inwards as you open your mind to new mental states.
According to the Mayo Clinic, Numerous research studies have found that meditation reduces anxiety and depression. It may complement and enhance medical therapies and treatments and improve physical health. Research shows that meditation helps to manage insomnia, heart disease, pain, cancer, and digestive problems.
Types of Meditation
Meditation may be through more traditional practices such as prayer or any of the following. These are only a few examples as the possibilities are endless for meditative practice.
Sitting – In a seated position, the practitioner focuses inwards and on releasing thoughts
Moving – Through yoga, walking or some other movement, the action is the meditation
Mindfulness – Being aware of the breath and body without judgment of thoughts
Contemplative – Taking mindfulness into everyday life and applying the practice to daily activities.
Transcendental – Popularized in the 1960s when a mantra is often used 
Reflective – Focus on thoughts and reflect on the thoughts alone
Vipassana – Observing thoughts and feelings without becoming attached to them
Candle Gazing – Open-eye meditation where you focus on the flame of the candle without any other thoughts
Guided – Following a recorded or live audio where someone is taking you through a meditation
Binaural – Meditation with the use of Binaural sounds
Japa – Meditation through chanting mantras in order to quiet the mind
Zen – Sitting in the meditation position while focusing on an image, object, or breathing
The Power of Meditation
Researchers have looked at the brains of Buddhist Monks and made discoveries that have impacted the field of neuroscience. In 2008, researchers at New York University (NYU) used an MRI to scan images of the brains of more than 20 Buddhist monks in mediation and made many interesting observations. The study found that mediation changes the brain's wiring and can create an enhanced state of Neuroplasticity. 
The prefrontal cortex was most active. The researchers observed the monk's brains adjust during mediation creating a greater sense of "oneness" with the world. Their brainwaves were powerful. They exhibited enhanced focus, memory, learning, and neural coordination. The researchers concluded that meditation physically and functionally improved the monk's brains with mediation compared to a control group that did not meditate. Meditation changes the brain in a similar way that exercise changes the body. (EOC Institute)
A second case study involved Bin He, a neuroengineer at Carnegie Mellon University. He used data collected from a previous study, where the subjects in mediation were better able to control a computer cursor with their mind than when not in mediation. He decided to observe the brains of Tibetan monks.
 "We went to Tibet and measured activity in the brains of monks who had, on average, 15 years of meditation experience — between five and 35 years," he said. "We then compared those results to native Tibetans who had never meditated before." (He)
Using electroencephalography (EEG), a series of electrodes were placed on the scalp to measure brain activity. He found that long-term, active meditative practice decreases activity in the default network along with his colleagues. This network is associated with the brain at rest, meaning no particular focus or intention. It includes the prefrontal cortex and cingulate cortex regions of the brain; He also noticed that the longer a monk had practiced meditation, the more significant the reduction in activity in these regions. (BrainFacts.org) 
Choosing a Meditation Practice
Research different forms of meditation.
Determine what your goals are for meditation.
Explore different methods and see what is most effective for you.
Be consistent with practice and see how things shift in your life.
Download a mediation app, like Insight Timer or others, and sample different types of meditation
Enjoy the process, don't stress yourself to be perfect or have it all figured out. Developing any habit takes time.
A Psychic Perspective
In addition to providing numerous mental and physical benefits, meditation may also cultivate a greater sense of awareness. Clairvoyance is the art of seeing in the form of mental image pictures. It is possible to see things in the past, present, and future. One way to develop clairvoyance is through meditation using clairvoyant tools. 
Clairvoyant meditation develops psychic ability using tools that help clear, protect, heal and read energies in the self and others. It requires learning the methods and techniques and putting them into personal practice. Once considered fringe and woo, clairvoyance helps everyday people feel a sense of empowerment in clearing blocks, healing, and creating a life they desire. 
The benefit of learning clairvoyant mediation in a group setting is that it creates a support network where you may explore the work, practice techniques, and receive communication on your growth. As with any practice, use your discernment to see if an approach or group resonates with you. 
If you want to explore psychic tools, meditation, and psychic development, sign up for our Clairvoyant Meditation Free Open House to learn about course offerings. Book a student or professional psychic reading through The Psychic School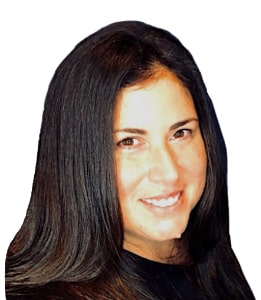 Authored by Natalie Colosimo
Natalie Colosimo is a passionate psychic reader who has studied intensively with The Psychic School for several years. Natalie exhibits an innate ability to communicate what she sees using a unique and relatable style.
Natalie refined and developed her abilities through intensive learning readings and healings through The Clairvoyant Training Program and is a graduate of The Clairvoyant Teachers Program. She currently works as a Psychic School staff member.
Natalie will be exploring a variety of blog topics related to all things psychic and hopes to rouse a sense of wonder and curiosity in the unseen world of spirit. Natalie believes that everyone can discover psychic abilities. Everyone can uncover their innate psychic awareness and be empowered to find answers and healing in their lives. She passionately guides and supports others to develop their clairvoyance and seniority.